Paris Photography Expedition 2008
**
All of the pictures featured on this page were taken by previous workshop attendees and were bought and sold through istockphoto.com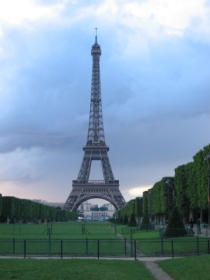 Photo Expedition Overview
Paris, France
Dates
: April 30-May 3 Add-on Excursion: May 4-7 Instructor: Rich Wagner is a highly skilled digital photographer. His images hang in public corporations and private foundations from San Diego to Boston and in homes from the Americas to the Far East. He's a master at teaching just about anyone with any kind of camera how to take better pictures and also sell them locally to fund their vacations. Before You Read: Listen to the Paris Teleconference recording here! Activity Level: High activity. Most of this workshop is done on foot. There are steps in the metros, steps to the top of Notre Dame Cathedral and cobblestone alleys and somewhat steep inclines up to Sacre Coeur. While there's time to stop and catch your breath and there are plenty of cafes where you can rest your feet over a cup of coffee, you'll need your walking shoes on just about every day of this workshop. Prerequisites: There are no prerequisites for this workshop. This conference is for people of all skill levels and experience and the concepts discussed are doable by anyone.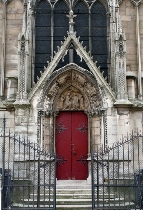 The Conference Includes: ** Your flight when you sign up before March 19 ** Four nights hotel ** Three full days plus one half day of intensive classes out and about in Paris ** Transportation around Paris on the photo shoots ** A group meet-and-greet cocktail on the first night ** Museum tickets ** A group dinner on the last night ** CDs you'll take home that contain pictures, instruction, and examples of everything you'll learn ** And assistance throughout the program from our staff The Conference Does NOT Include: ** Transfer to and from the airport in Paris ** Meals not listed here ** Cameras (photographers must bring their own)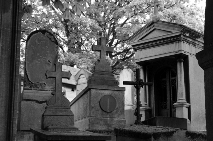 Schedule: For a complete schedule and day-by-day itinerary, listen to the recording from our Emergency Teleconference HERE! Equipment Needed: The photo workshop is for digital cameras only. You're welcome to shoot in film if you like, but due to time and space we will only focus on the digital medium of photography and the publications that buy digital photographs. Point-and-shoot digital cameras are welcomed (and encouraged for first-time snappers). Here's a list of equipment we recommend you have: • Digital SLR or point and shoot camera • Tripod (for the sunrise/sunset shoot) • Camera bag or something to carry your equipment in around town • At least two large-capacity memory cards (1-2 Gig cards are recommended) • Batteries with chargers • A laptop (this is not mandatory but it should be because you'll learn a lot more if you have one)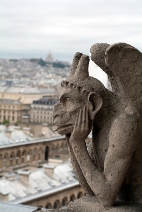 More Details: Click here for more details about upcoming events!