"No pressure, no diamonds," said famous historian Thomas Carlyle.
I'm in Peru this week with nine of your fellow members, exploring the cities of Cusco, Pisac, Chincero, and, of course, the famous Machu Picchu, and to be honest… I'm feeling the pressure.
Everybody raves about our instructor Efrain Padro.  They say he's the best teacher, the most fun photographer to travel with… that he can work with even the most beginner of beginners.  
But I'm still nervous.  
What if I don't get any good photos?  What if it comes time for review and I'm embarrassed by the photos I created and everyone else in the room is better than me?
Alyssa Terwall here, and while I've actually been working with Great Escape Publishing for nearly two years, this is the first time I've been on one of our tours.
I've always enjoyed taking pictures, but sometimes, when I click the shutter button, my photos just don't turn out the way I planned.
I have no experience taking the kinds of pictures Efrain sells. So in addition to helping Efrain with daily staff needs, I'm also here in Peru to learn more about my camera and creating saleable images.
Donna makes me feel better.  She's here from Vancouver and is brand new to photography, just like me.  She bought a new camera just before the trip – the first camera she's owned since age 11 –  and doesn't know how to use it.  We'll be learning together this week.
Patricia Palmer is here from Virginia.  She has a lot of experience with her equipment and loves traveling with Efrain.  She's here to improve her skills (something you can always do), get more practice, and of course see the famed Machu Picchu in the company of like-minded travelers aimed at taking saleable photos.  
Dawn is a nurse practitioner, Margery is a retired pediatrician, Steven is in computer and network security, and Ann is an account manager.  Our backgrounds are varied but we're essentially all the same when it comes to travel.  We want to see the world different from the average tourist.
I'll write to you every day this week with a tip and some photos so you can follow along and we can learn together.
Efrain says: If there's one thing you can do today to improve your photography, it's this — take more pictures.
Get high, go low, shoot from the left, snap from the right, and don't be afraid to get in close.  
Lucky for us, we have a lot of great faces and materials to work with this week.  Here are a few of my favorite shots from today, experimenting with my angles just like Efrain instructed: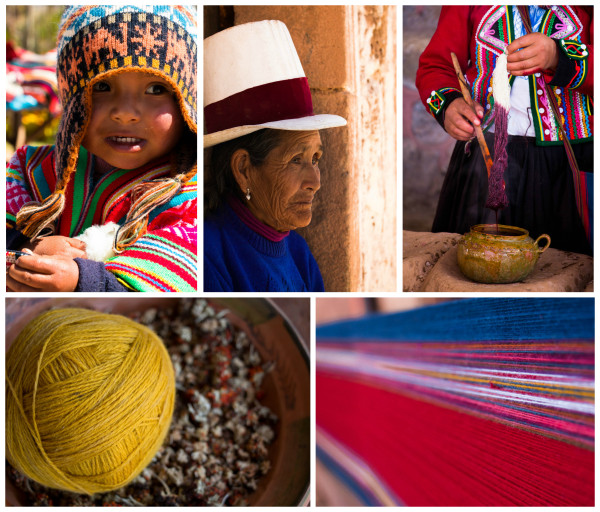 And here are a few more: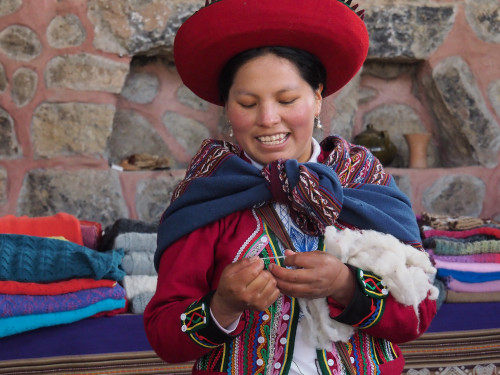 Valerie Wickland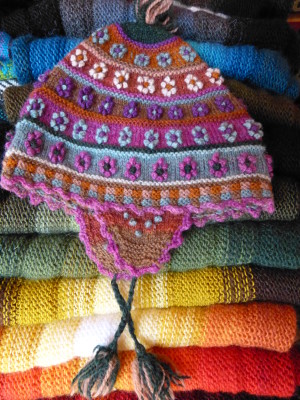 Soraya van Asten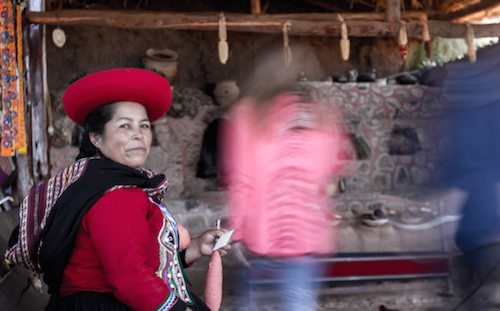 Charlie Wollertz
Efrain's a master at night photography, so tomorrow I'll send you some tips from our twilight shoot.  I'm really looking forward to it.
Stay tuned!
[Editor's Note: Learn more about how you can fund your travels and make an extra income with photography, travel writing, blogging, and more in our free online newsletter The Right Way to Travel.  Sign up here today and we'll send you a new report, Profit From Your Photos: A Quick-Start Guide, completely FREE.]