What do professional photographer Efrain Padro and my university alma mater have in common?
The motto:  "learn by doing."
Alyssa here, reporting on day two of our Photography Expedition in Peru, where we're practicing twilight photography with light trails and starbursts.
I always thought it took years to master night photography with light trails and starbursts.  Turns out, it takes less than an hour.  
Just as the sun began to set, Efrain gave us a few pointers to get started, and then it was up to us to experiment.  Take a look at some of the shots we got: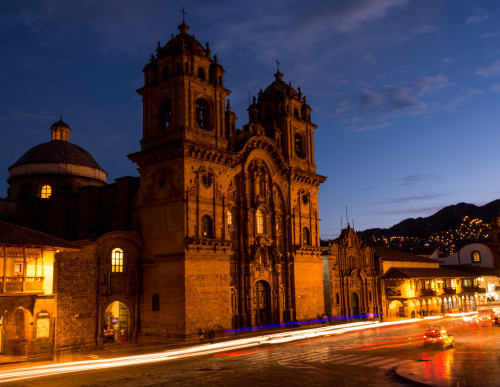 Patricia Palmer (13-second exposure, f/16, ISO 100)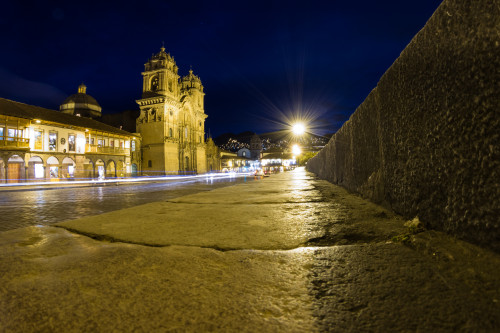 Charlie Wollertz (25-second exposure, f/13, ISO 100)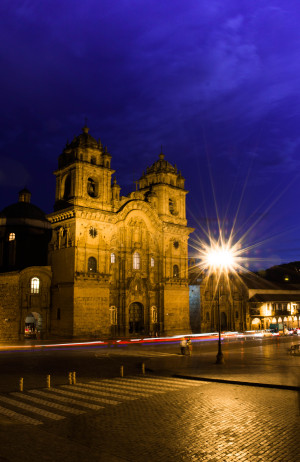 Alyssa Terwall (13-second exposure, f/16, ISO 100)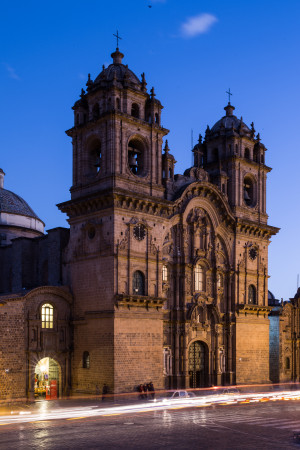 Steven Bade (30-second exposure, f/18, ISO 100)
The best way to learn is to grab a tripod and just TRY IT.  
Here are  eight tips from Efrain to keep in mind when you're taking photos at twilight:
1. Use a tripod.
2. Arrive before sunset to scout a location and set up your tripod.  Make sure your camera is leveled and take some test shots of your subject.
3. Set your camera to shoot in Aperture Priority mode.
4. Shoot using a higher f/stop like f8 or f11.
5. Use low ISO (100 or 200) to eliminate noise (grain) in the darker areas of your picture.
6. Set your white balance to auto or try tungsten.
7. Use a cable release or remote trigger, if you have one, to prevent camera shake.
8. Experiment and play.  Don't be afraid to try different compositions (vertical and horizontal, wider and tighter).
That's it!  
Tomorrow, I'll share one important tip for taking iconic shots while you're on the road.
[Editor's Note: Learn more about how you can fund your travels and make an extra income with photography, travel writing, blogging, and more in our free online newsletter The Right Way to Travel.  Sign up here today and we'll send you a new report, Profit From Your Photos: A Quick-Start Guide, completely FREE.]