There's nothing quite like seeing a destination with like-minded individuals who don't mind when you stop to take a picture, because they're doing just the same.  
Alyssa here, reporting from our Peru Photography Expedition one last time as we traveled to the awe-inspiring site of Machu Picchu.
Even though our trip has come to a close, it's really just the beginning.  Not only are we leaving Peru with countless tips and tricks for creating beautiful photos, but also with friendships that will last a lifetime.
Today I'll leave you with three top photo tips I learned from professional photographer, Efrain Padro, on taking saleable travel photos like this: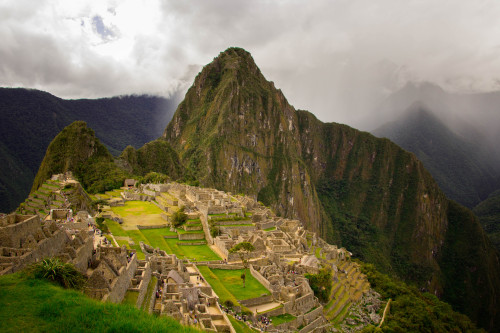 1. If you can, go to a location more than once.  
Sometimes you and Pachamama (Peru's name for Mother Earth) might have conflicting ideas on what the weather should be on any given day.  
One of the days we went to Machu Picchu, the ruins were completely covered in fog and you couldn't see a thing!  Lucky for us, we went to Machu Picchu twice and were able to eventually get some great shots.
Here's a selfie Soraya van Asten, one our attendees, took that foggy day in front of ruins.  Yep, that's them back there: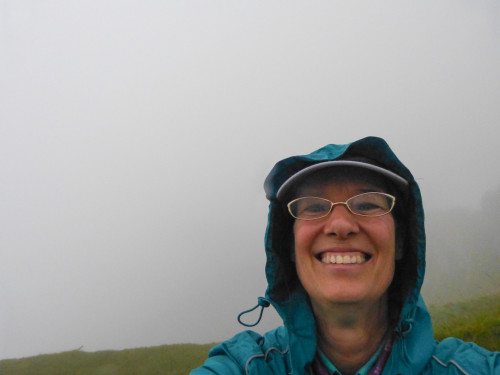 2. Roll your eyes (and I don't mean like an irritated teenager).
Take your time when you shoot.  Roll your eyes around your viewfinder and look for things that might divert attention away from your main subject.  It's much easier to eliminate distracting objects before you snap the shot than it is to remove them after.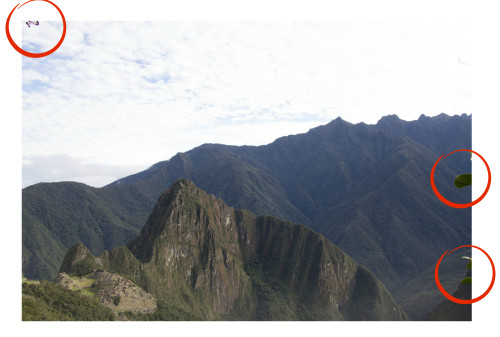 3. Work the shot.
Don't be afraid to try different angles and viewpoints the next time you shoot.  Even a simple turn of the camera from horizontal to vertical can make all the difference.  By taking a variety of shots of the same subject, you give your potential editor more choices.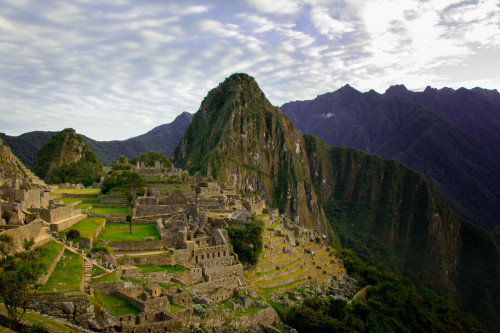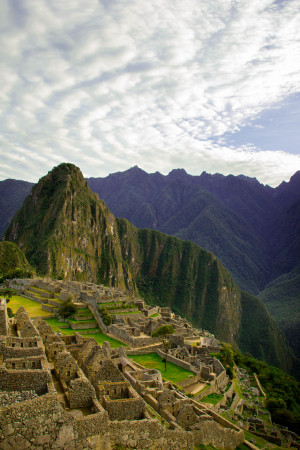 **BONUS:  Add a human element.
Many editorial magazine editors like to see a "human element" in photos, because it instantly makes the image more relatable.  When viewers see other people in a photo, they can more easily envision themselves in that scene.
Here's a great photo attendee Charlie Wollertz took that makes you feel like you're at Machu Picchu: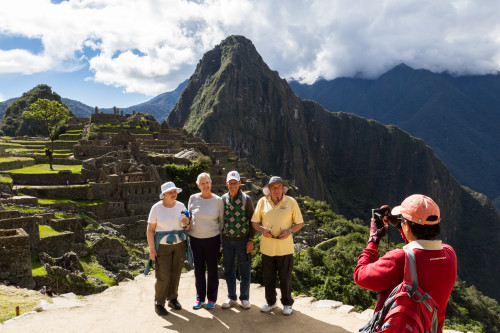 .
One of the great things about iconic locations like Machu Picchu is the recognition factor.  Photo buyers are always looking for that quintessential shot. And now you can be the one to take it.
[Editor's Note: Learn more about how you can fund your travels and make an extra income with photography, travel writing, blogging, and more in our free online newsletter The Right Way to Travel.  Sign up here today and we'll send you a new report, Profit From Your Photos: A Quick-Start Guide, completely FREE.]