What better way to kick off a photography workshop in Peru than with a chocolate truffle class, using Peruvian chocolate?
Bonnie, here, coming to you on Day One of our Peruvian photo expedition in Cusco and the Sacred Valley.
This week, we'll explore the birthplace of some of the most ancient civilizations in the world. But first… chocolate.
Taking a cooking class when you travel is a great way to get detail shots of local foods. We've done this on our photo expeditions in Thailand, Bali, Beijing, France, Morocco, and now here in Peru.
Here are a few of the shots we looked for during our chocolate class:
Fellow cooking class participants making and sampling the chocolate…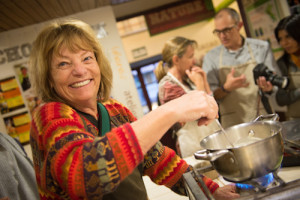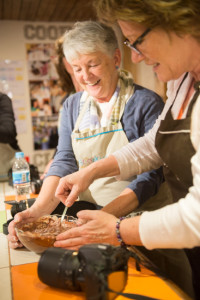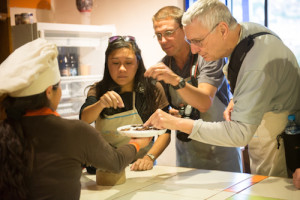 Our friendly instructor…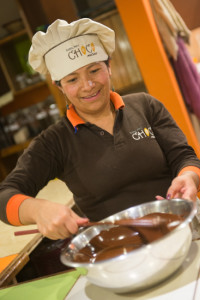 Unique angles and perspectives…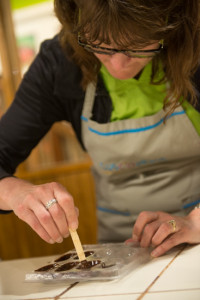 And the final product (while it lasts!)…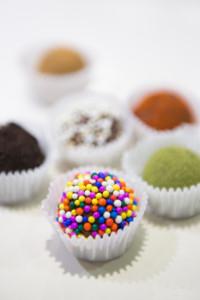 My favorite thing about these photography workshops (aside from learning all the little tricks the pros use to get great travel photos) is that they're an opportunity to see the world with like-minded people who also love taking pictures and having fun when they travel.
In our group, we have two painters, two massage therapists, an event planner, a competitive weightlifter, an ex-lawyer, and a whole bunch of adventurous spirits.
Our lives are so different back home. And yet here we are half way across the world getting ready to walk among ancient Incan ruins, explore little side streets in Andean villages, photograph the breathtaking mountain landscape, eat delicious Peruvian food, ogle colorful weavings, and of course visit Machu Picchu at first light.
We're a team, helping each other with our cameras, congratulating all our best photos in our nightly review sessions, and laughing at each other's jokes. It's only Day One, and it's already as if we're old friends.
We're going to do more of these live events later this year and next in cool places like Vietnam, India, Paris, Africa, and more. I hope you can make it.
[Editor's Note: Learn more about how you can turn your pictures into cash in our free online newsletter The Right Way to Travel. Sign up here today and we'll send you a new report, Selling Photos for Cash: A Quick-Start Guide, completely FREE.]