One of the best things about being a travel writer is that you can combine it with other activities to make extra money while you're on the road.
For example, if you're willing to fold a little shooting time into your travel routine, you can build a nice side income with stock photography.
Bonnie Caton here, on-the-ground for AWAI with stock photographers Lise Gagne and Shelly Perry in Maui, Hawaii, and I didn't arrive empty-handed.
Ever since I've started selling my photos to online stock photo agencies, I never leave for a trip without doing a little research first. I always have a two-step plan. And I always arrive with a special piece of paper in my pocket.
Here's my plan…
STEP 1. Research photos that already exist on my destination. Both in magazines and in other stock agencies.
STEP 2. Create a "shoot list." Having a list of things you want to shoot helps keep you on track and does a lot to make sure you come home from your trip with photos you can sell.
For this trip to Maui, I started by looking up Alaska Airlines' in-flight magazine. I know Alaska flies to Maui. And I also know that you can read their entire magazine online.
Right away, I found stock photos used in advertisements to promote Maui that I can use for inspiration when I get there. Here are a few: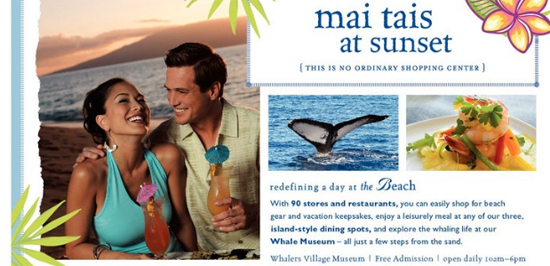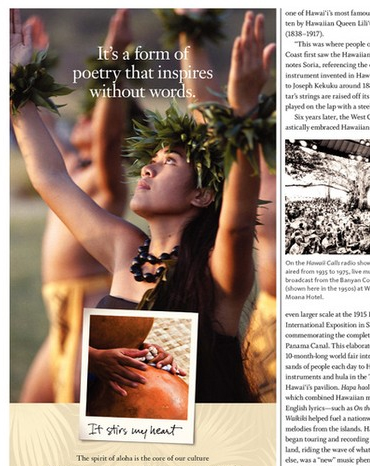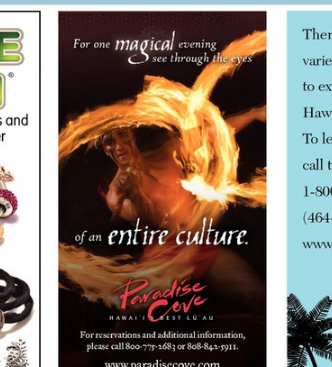 Looking at these photos, I see happiness, relaxation, culture, cuisine, beach, tradition, warmth, tropical locale, exoticism, and vacation.
With those things in mind, here's a list of things I want to make sure I shoot while I'm in Maui, making sure to keep them original and adding my own twist:
** Traditional and cultural activities — from hula dancing to fire dancing to traditional luaus and any other native Hawaiian rituals I see…
** Colorful tropical drinks…
** Typical Hawaiian food…
** People laughing and having fun on the beach…
** Surfers in the water and on the beach…
** Relaxation/tranquility themes — maybe someone doing yoga on the beach…
** Iconic landscapes — beaches, views over the ocean, palm trees, etc.
It didn't take me long to come up with this shoot list. But the important thing is that I did it before my trip. So, now I know what I'm looking for. (And, of course, I'll shoot anything else that pops up, too.).
Shoot lists are great for small and large trips, because you can slip the list right in your pocket and check it every once in a while for inspiration. It's also a constant reminder to photograph my drink before drinking it. My plate before eating it. And the hula dancer before she walks away.
The other great thing about them is that they're not limited to travel destinations either. You can create a shoot list of images for people and places in your own hometown.
You never have to travel (if you don't want to) to sell your photos as stock. Whatever interest you have, from knitting, to horseback riding, to simply spending time with your family, you can likely sell photos of that thing as stock.
To find out what kinds of photos sell in your areas of interest, start with the magazines that you subscribe to, or that you find yourself drawn to in the bookstore. Since it's a subject you're already passionate about, it might be a good place to start with your stock photography.
Look at the pictures inside and create a list of the things you like.
There are a few tricks to making your photos sell better, of course. And I'll share some of the best ones from our expedition here in Maui this week — along with some of the photos we take here. Stay tuned for all that.
[Editor's Note: Learn more about how you can turn your pictures into cash in our free online newsletter The Right Way to Travel. Sign up here today and we'll send you a new report, Selling Photos for Cash: A Quick-Start Guide, completely FREE.]