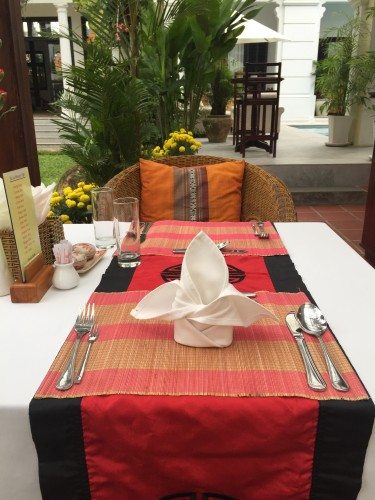 The quaint town of Hoi An, Vietnam caught me a little off guard.  If you ever get a chance to see Vietnam, this place is a must-stop.  
I could have spent another two weeks here. 
We had a wonderful garden-style hotel, with free bikes, hammocks, open-air breakfast, amazing weather… and to top it all off, we were just steps away from the historic district with its world-famous canals and street light festival.
No cars allowed, explained our guide, which makes this city great for photographers. What a welcome change from bustling Hanoi!
I'm a big shopper, too. So, one of my favorite things about Hoi An, is that you can have clothes custom-tailored and made-to-order in less than 24 hours. 
Walk along the streets and tailors line the sidewalks. Take your pick! 
Enter a shop, choose your style, pick a fabric, get measured, and your clothes are delivered to your hotel sooner than you would think possible (I had two dresses made in less than an hour). 
Take a look at the gorgeous fabrics and silks…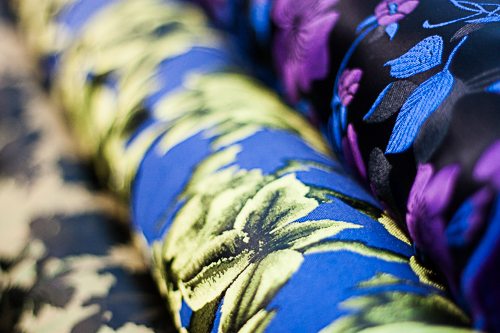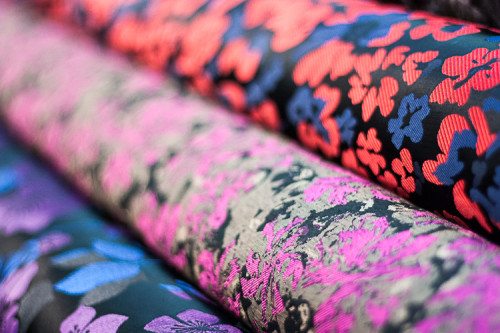 Clothing aside, the photo ops here were incredible. 
We spent the afternoon out on a small boat, watching fishermen cast their nets and gather their winnings from the night before. 
One thing Efrain taught us about photographing boats when they move (and anything moving for that matter) is to make sure to include lead room.
Lead room refers to space on the side of the photo where the moving object is headed. Lead room helps imply motion, and the direction of the boat, so it makes it seem as though the boat is moving into the photo, instead of leaving the photo. It tells your viewer where to look in the photo.
See what I mean in these examples below: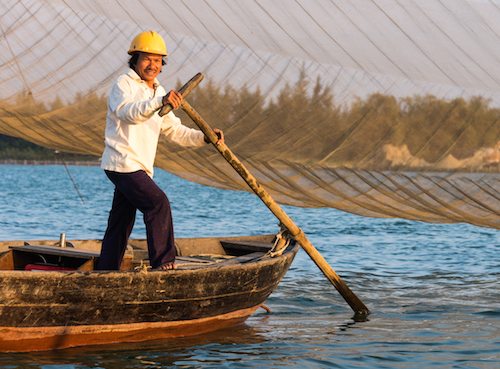 Patricia Palmer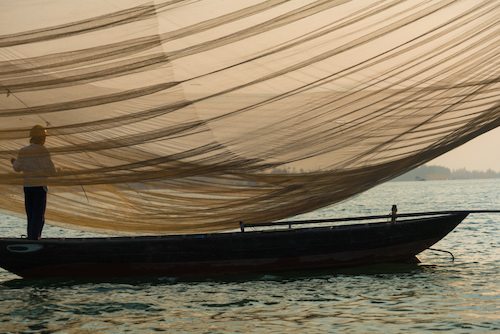 Susan Hoffman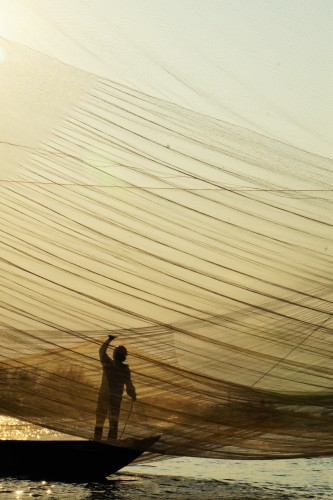 Isabel Villar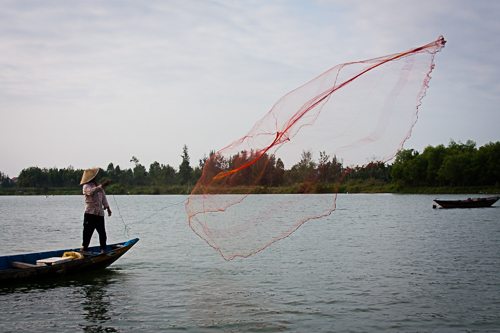 Christina Carpenter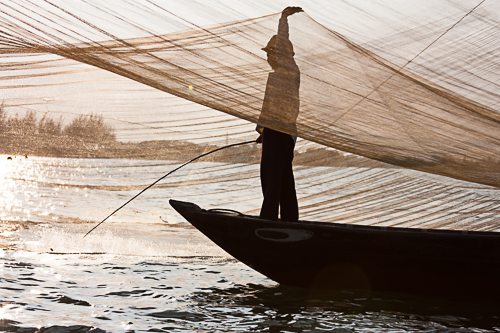 Christina Carpenter
As you can see, travel photography really is a little bit of everything, which makes it so much fun.
Tomorrow we're off to Cambodia. More pictures to come — as well as tips for getting the best photos at sunrise.
[Editor's Note: Learn more about how you can fund your travels and make an extra income with photography, travel writing, blogging, and more in our free online newsletter The Right Way to Travel.  Sign up here today and we'll send you a new report, Profit From Your Photos: A Quick-Start Guide, completely FREE.]