My favorite photo from last year's Photo Expedition in Thailand would have to be one of these: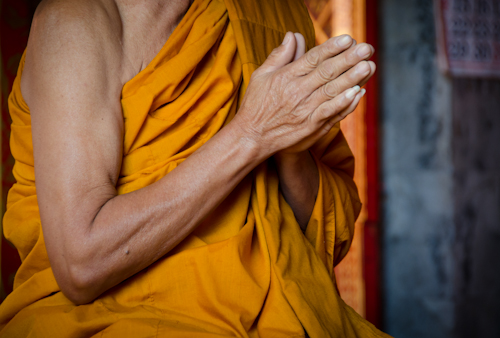 Monk in prayer at the Doi Suthep temple above Chiang Mai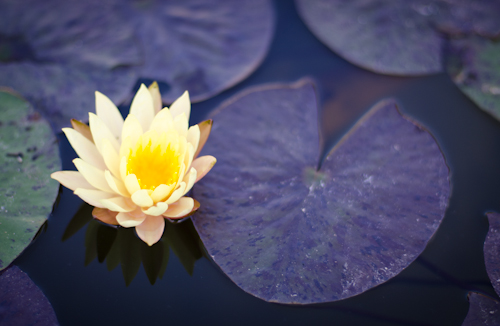 Water lily among lily pads in a planter at the Botanical Gardens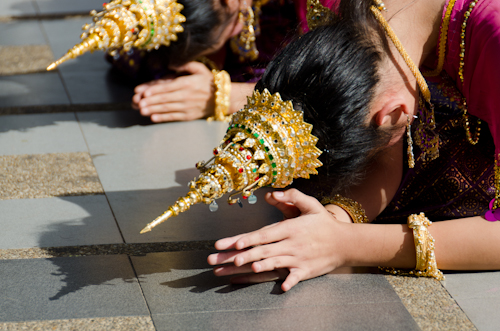 Thai children during a ceremony for the king at Doi Suthep temple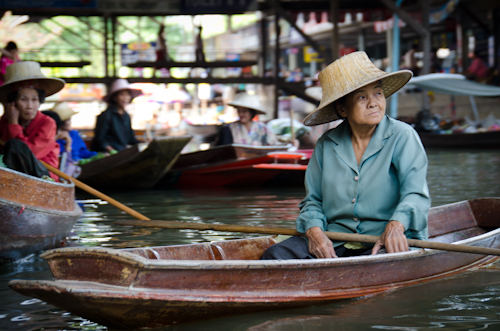 Thai woman pausing in her boat at the floating market outside of Bangkok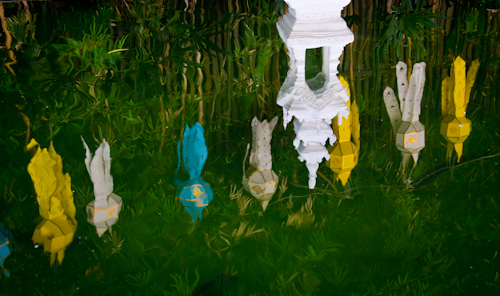 Reflection of paper lanterns, statue, and bamboo in a temple in Chiang Mai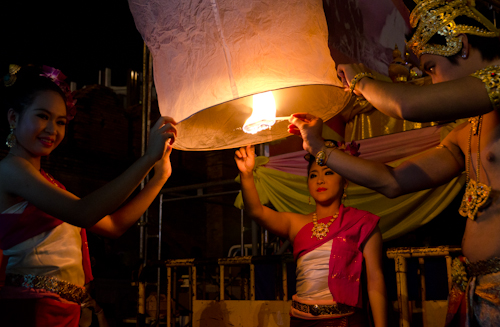 Thai youth celebrating the king's birthday with a traditional lantern
When you're shooting with a specific goal in mind every day… and then learning how to improve your shots each evening with professional photographer Rich Wagner, the results are magical. You come away with photos you never thought you could take.
For me, the day I saw the biggest improvement in my photos was the day I decided to drop my fear and take pictures of people.
You may already be gifted at this… I'm not. It takes a lot of time and nervous sweat for me to work up the courage to photograph someone I don't know… and then I usually end up photographing them from far away.
But after seeing attendees get amazing shots of Thai people, I worked up the nerve to try it. And this year, I'm going to do it even more.
Thailand is the perfect place to hone your photo skills, because the people there are friendly and usually don't mind the camera. In fact, many of them welcome it with a smile. It's also ideal for all-round travel photography. It's friendly, yet exotic. You feel comfortable while you're there, yet your photos really have the feel of another world.
[Editor's Note: Learn more about how you can turn your pictures into cash in our free online newsletter The Right Way to Travel. Sign up here today and we'll send you a new report, Selling Photos for Cash: A Quick-Start Guide, completely FREE.]