One of the reasons stock photography is so awesome is that it's something you can do entirely on your own schedule. It's completely flexible.
Once a photo is accepted into your agency, there's literally nothing else you need to do with that image except watch the sales add up for years to come.
But here's the thing…
You've got to actually do it.
Stock photography is definitely not a "get rich quick scheme." It takes a commitment to learning, improving, getting out there with your camera, and growing your portfolios.
If you do this on a consistent basis, you will see results. Much like Breakfast Stock Club member Theresa St John.
Theresa consistently shoots and uploads to her stock agencies and now she is getting payouts on a monthly basis.
Since she recently reached the milestone of getting over 1,000 images accepted this year alone at Dreamstime, I asked her to share some thoughts on her stock photography journey.
Reaching Stock Photography Goals
Interview with stock photographer, Theresa St John
Thanks for joining us, Theresa! What do you typically shoot?
I shoot anything that grabs my attention. When I first began photography, I took portraits or landscapes. Stock is different, though. Buyers are looking for everything under the sun.
How do you find the time?
Photography is such a joy to me, I simply make the time. I fit it in between everything else. When I was working full-time, I would take my camera out on my days off. Then I got in the habit of having my camera every day in my car. You never know what you'll find to photograph.
What has been your favorite thing about stock so far?
Honestly, stock has changed the way I take pictures. I look at everything differently, now. I am always thinking about a potential buyer and how they might want to use an image. I hardly ever take a picture "just to take a picture." I think, over time, my brain just got trained to think about my photographs another way. For example, photographing a wedding, I will take a "universal" image – no faces – but definitely a wedding picture that could sell.
How's the income right now?
I typically cash in between $300-$500 a month from stock sales. For example, this month I just cashed in $117 from Dreamstime, $208 from Shutterstock, $108 from Fotolia and $59 from Bigstock.
I love working with several stock sites, getting everything done at once, and then never worrying about it again.
Could you share your favorite image you've had accepted this year and also your best-selling image so far this year?
These are two of my favorite images this year. I was able to go to the annual Tulip Festival in Albany for the first time ever and it was an amazing visit! Talk about the photo ops!!!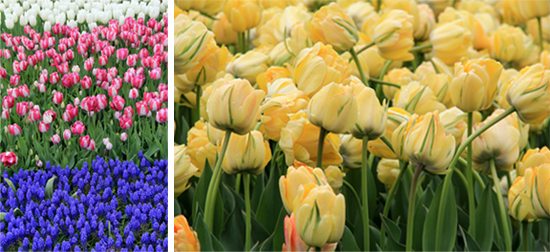 These are two images that have done really well across my stock agencies. I believe that it's because both have a feeling of nostalgia. The simple image of rocking chairs on an old front porch has earned around $300 total this year. I should take MORE pictures of Adirondack chairs, for sure!
The emotive image of a bride, her bridesmaids and bouquets has earned me $400 this year between stock and fine art sales.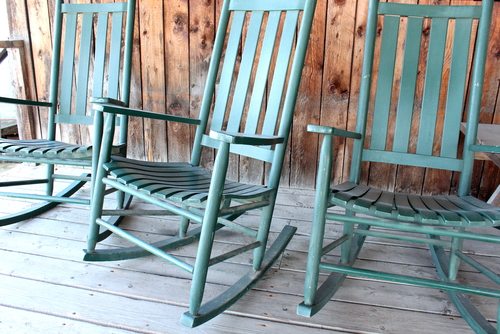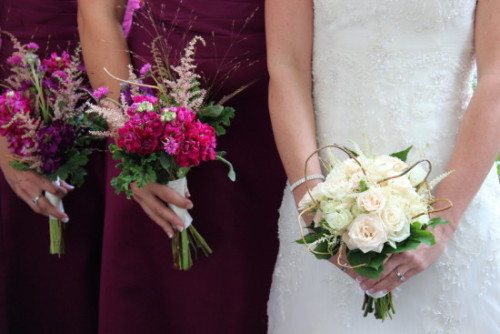 Any advice for someone just starting out?
Start small, dream big. Practice as often as you can, and make friends with your camera. Breakfast Stock Club is a great way to step-up your game. That, I believe in my heart. Having photo Challenges and monthly reviews certainly helped me get going. Stock photography is a different animal, that's for sure. I've seen such an improvement in my craft since I began.
Congratulations Theresa! Thank you for sharing your insights and inspiration with all of us!
[Editor's Note: Learn more about getting started selling your photos online in stock agencies – no matter how much or little photography experience you have – in the Breakfast Stock Club e-newsletter. It's once a week, and it's free to join, here.]