Mary's health issues prevent her from being able to work full-time. But with stock photography, she has the freedom to work whenever and wherever she can. Mary has now sold pictures in every continent, without ever having to leave the comfort of her home. ALWAYS A SPARE MOMENT By Mary Hathaway in Deer Park, WA "I sold another photo in Europe!" I proclaimed to my husband this morning. Can you imagine saying this to your loved one? I never thought this would be possible. I didn't think I had the time or the good health to realize my dreams. Now, this is my new life. For a long time, I had this fantasy that I could one day be a photographer. Last fall, my life was in a whirlwind of change and I decided to attend the Ultimate Stock Photography Workshop in Portland. Following that amazing experience, I knew I could do it! My first images were accepted very quickly after getting home from Portland, and now I get to tell people I'm a stock photographer. It's always fun and satisfying when I use my spare time to work at it. With my health issues, I don't have the time or the energy to work a typical 9-to-5 job. Stock photography suits my lifestyle, because I can squeeze it in when I have time. When I'm too busy or not well enough to focus on it, I can put it away for a few weeks and no employer complains to me. Better still, my photos continue to sell whether I'm working or not! Stock photography can easily be worked into any lifestyle. When I'm traveling, I shoot pictures with stock in mind, composing the shots several different ways. This takes only a few seconds longer than anyone else spends taking one or two pictures while on vacation. At home, my family and friends pose for my photos. I have taken shots of my family doing everyday things like playing chess and have dressed them up with props when they were willing to be bribed with chocolate. When I'm not feeling well, I can lounge with my laptop doing minor touch-ups and submitting photos online from the weeks that I felt better. To make shooting year-round easier for me, my husband and I have begun to create a little area that I can shoot in our basement. A make-shift studio is a great place to experiment with lighting, and it's available for photo shoots regardless of the weather. I've sold photos on Shutterstock, iStock, Yaymicro, Canstock, 123RF, and Fotolia. And, I've already sold images on every continent in the world, even though I'm still new at this. It's exciting to know that my images are floating around the world, being seen by people from so many countries. Here are some of my best selling shots: 1. The clock tower in downtown Spokane, Washington.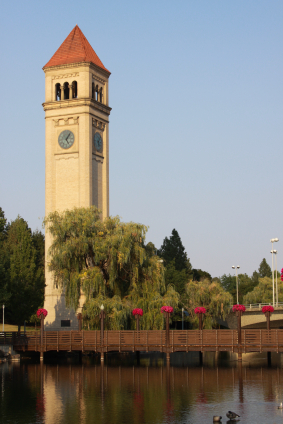 2. One of the several shots I've sold numerous times, taken at the Portland workshop.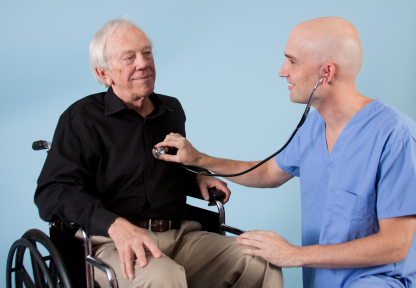 3. An image of my husband the day I dressed him up as a scarecrow and took him all over the countryside for different types of shots. In this image, it's the end of the season and the scarecrow has just received a pink slip.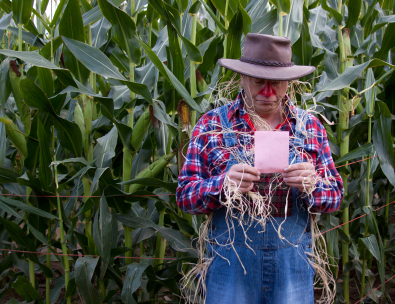 My advice is to take your camera everywhere you go. It has surely paid off for me many times. [Editor's Note: Learn more about how you can turn your pictures into cash in our free online newsletter The Right Way to Travel.  Sign up here today and we'll send you a new report, Selling Photos for Cash: A Quick-Start Guide, completely FREE.]