Recent research shared by Georgia Tech's School of Psychology suggests that what separates successful people from those who aren't comes down to just one thing: motivation.
So this week I want to share with you what I always find motivating – incredible stories of photography success from some of our readers.
Georgia and Mark didn't go to school for photography. Georgia joined us on our photography expedition in Tanzania last February, and Mark was with us last year in New Orleans for travel writing. 
They're regular people who went for it with their photography and it's paid off.  Check it out…
>>>>Photo Success Case Study #1: Georgia Evans
Professional background: Graphic designer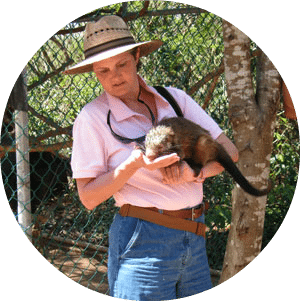 Main photo market: Stock photography
Portfolio here: https://us.fotolia.com/p/205850423 
What's been the most rewarding thing about adding photography to your repertoire?
I am a bit of a gypsy, and photography gives me the impetus and direction to get out and satisfy my wanderlust. 
I love travel and exploring new places. So, I set a photography goal and then go accomplish it. Sometimes I "shoot" in my hometown; other times, I will go to another state or out of the country. Almost always I am able to come back with something that sells as "stock." 
These images may also sell as fine art or something to help illustrate a news article or be bought by the travel and tourism industry. 
It is very rewarding to see my photos being used and I LOVE the travel that it takes to get these images.
What's the most recent photo you've sold?
For some reason I cannot fathom, this little grizzly bear photo has sold 49 times this last year on one of my stock agencies.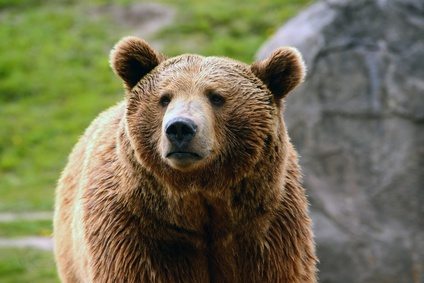 The bear just sold again today for $3 at Adobe's Fotolia Stock Photo website. Now, $3 may not sound like much. But 49 sales times $3 in about a year adds up – and that is just for one of the 130 images I have selling on this site. This little bear photo, along with my other ones, can also keep selling, without my lifting another finger, until I leave the planet. 
It was slow-going at first, but now I get a check about every other month or so. Most of these same images are also accepted at four other stock photo sites, and they are selling there as well.
What would you tell someone who is hesitant to give photography a try?
My reply would be to start digging through the photos gathering dust on your computer now! They aren't doing anything, and they just might give you a passive second income. 
The sooner you start building up a portfolio, the sooner you can sell more photos and get some extra paychecks. 
It's not hard to become a contributor but every stock photo site has slightly different ways of operating. Just jump in. Worst they can do is say no. 
You will actually learn a lot more from the rejections than the accepted photos. 
Eventually, you'll find a few niches that seem to work best for you. But what's exciting about stock photography is that you can submit photos or videos of virtually any subject you enjoy. It's fun and rewarding. Go for it! 
>>>> Photo Success Case Study #2: Mark Andrews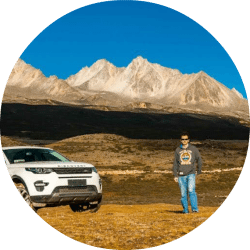 Professional background: Business degree with a master's in teaching-related technology; taught English for Business at the university level. 
Main photo market: Publications; see his portfolio here http://www.markeaandrews.com/photos 
What's been the most rewarding thing about adding photography to your repertoire?
Photography for me opens doors. Obviously, there is the financial incentive—you'll often get extra payment for pictures. But also, increasingly these days, unless a writer has pictures or can source them, you're not going to get an article accepted. It's common for an editor to come back and say, "We like the idea, but first show us what you've got in the way of pictures." 
And, when on location, it makes you look more the real deal if you have a camera around your neck as well as a notebook in hand. 
What's the most recent photo you've sold?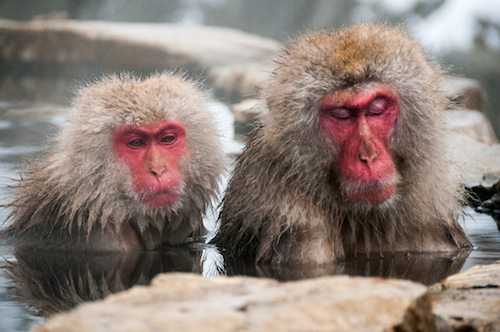 The most recent pictures to appear in an article were a few days ago. Six pictures accompanied an article of mine about winter in Nagano Prefecture, Japan. In fact, they should net me more than the article itself! 
What would you tell someone who is hesitant to give photography a try? 
Adding photography to your repertoire is going to greatly boost your sales. It's not necessarily an easy skill to master… but that's where instruction from Great Escape helps. I've been on a couple of GEP's photo expeditions. What I noticed was that although I wasn't the best photographer — probably I was the worst – I had sold far more pictures than most of the others. 
You just have to put yourself out there.  
[Editor's Note: Learn more about how you can fund your travels and make an extra income with photography, travel writing, blogging, and more in our free online newsletter The Right Way to Travel.  Sign up here today and we'll send you a new report, Five Fun Ways To Get Paid To Travel: A Quick-Start Guide, completely FREE.]