If one thing is true about photographers, it's this…
We never tire of zebras.
We don't bore of wildebeest.  
We're not exhausted by elephants.
Every day is an adventure.
Bonnie, here, writing to you on Day One of our photography expedition with professional photographer Daniel Nahabedian in the wilds of Tanzania. So far, we've been on some of the most beautiful drives I've ever seen.  At first everything is yellow and gold.  Then it turns a vibrant blue and green.  Followed by a soft pink and purple.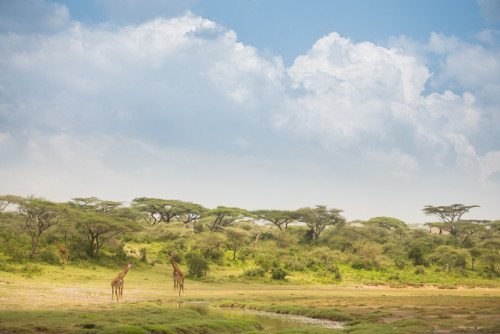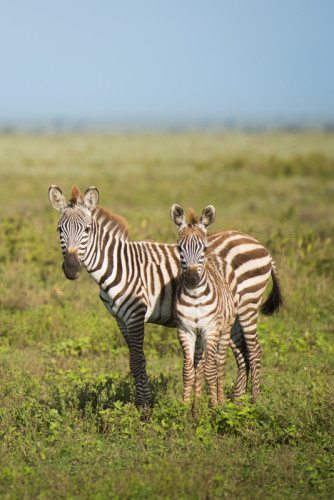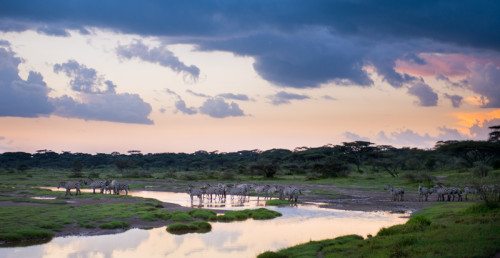 It's magical.
This morning we made our descent into Ngorongoro Crater, considered the "Eighth Wonder of The World," with our cameras at the ready. As soon as we reached the bottom, a hyena ambled by with a zebra leg in its mouth.  AMAZING!
Yet, I couldn't believe how BORED other tourists looked as they passed by in their Jeeps. Thank goodness we're not with them.
Traveling around the world with a pen and paper in hand to document our travel stories… and a camera around our neck to take photos we hope to sell later always gives us a sense of purpose.  It gives us goals and inspires our creativity.  It changes us from typical tourists into hunters on a mission to find something unique and fun to explore.
We'll talk tomorrow about selling photos like these as stock.  Stay tuned.
[Editor's Note: Learn more about how you can fund your travels and make an extra income with photography, travel writing, blogging, and more in our free online newsletter The Right Way to Travel.  Sign up here today and we'll send you a new report, Profit From Your Photos: A Quick-Start Guide, completely FREE.]