Be sure to check out yesterday's e-mail from Bonnie on how to prepare your photos for sale as stock, in case you missed it.
Today, we interviewed reader Phill Danze. Phill was accepted by his first stock photo agency three years ago. But after attending our photo expedition in Australia last month, Phil has already landed one of his pictures in a coffee table book on Australia Day and added a few more stock shots to his portfolio — some of which have already sold.
He explains how he does it and offers advice if you're just getting started and want to sell photos as stock, below…
— Lori
Lori Allen
Director, Great Escape Publishing
P.S. It's not just about the money when it comes to stock photography (though there's no denying it can be very lucrative). It's also really fun to see where your photos end up once they've been purchased from an online agency and you've received your royalty check.
I just recently got word that one of my wedding pictures is on the cover of photo paper at Office Depot. We've also seen our photos on magazine covers, websites, and even in picture frames at Ross and The Dollar Store.
On Monday, I'll send you some images I've collected over the last few months from our previous workshop attendees. One woman's photo was used in a bedding sale advertisement. And another was used on a website selling wetsuit cleaner.
*******************
February 20, 2010
The Right Way to Travel, Weekly Photo Tip
*******************
Sell Photos as Stock: From Client Manager to Stock Photographer, Reader Reveals His Tips
By Bonnie Caton in Cotacachi, Ecuador
BONNIE: Phill, would you mind giving us a little background about yourself and how you came to start taking photos?
PHILL: I went on a holiday about eight years ago with a new point-and-shoot digital camera and enjoyed composing shots to make them more than just your average snapshot. I also traveled a lot internationally with my job, so upgraded to a digital SLR and took some courses on how to use it. In my day job, I'm in client management for a large global company.
BONNIE: How long have you been submitting photos to stock, and how's it going so far?
PHILL: I started submitting to stock agencies almost three years ago just to try it out and hone my skills. It pushed me to be a better photographer in many technical aspects. I mainly use two agencies for stock and have found most sales success with iStock. It's not enough to give up my day job, yet, but over time I've earned enough to upgrade my equipment and get the satisfaction of seeing my work used in the marketplace.
BONNIE: After you attended the Australia photo excursion with Rich Wagner, you submitted a few photos you took there to iStock and Dreamstime. Not only were nine out of 11 accepted, but one of them sold right away. That's great. Were you thinking about shooting for stock the whole time, or did you shoot first and then decide later to submit a few to stock?
PHILL: When out on the shoots with Rich in Sydney and Melbourne, I looked first at refining my composition skills with the techniques Rich taught us. I then found that while thinking about my composition, more shots jumped out at me.
The key I've found in stock is to have strong composition and a high-quality file. Some pictures I made with the intention of stock, but most that I submitted were not intentionally taken as stock. I was just practicing how to make a good picture.
When reviewing them later, I realized they had the qualities of a stock photo. The shot that sold quickly was a simple photo of a sign that reads "Public Trustee." Simple, but someone had a need for it so I am not complaining!
BONNIE: What sorts of photos do you like to shoot best, and what do you find sells best as stock, so far?
PHILL: I am fond of nature so enjoy wildlife photography. I also enjoy architectural shots and close-up detail shots. I have found that some of my wildlife pictures from a trip to Antarctica have sold well, but my shots on the themes of urban recycling and personal well-being have sold well, too — some a few hundred times.
BONNIE: Wow, that's pretty good. How much post-processing do you usually do before submitting your photos to stock sites?
PHILL: For stock photography I try and keep the photo editing to a minimum. The inspectors don't like too much enhancement. I shoot in RAW and only use Lightroom for processing. I will adjust contrast, color temperature, clarity, and exposure. I also inspect the file for fringing and artifacting. I also always try and shoot at 100 ISO for stock and get the exposure as correct as possible in camera as adjusting these too much in post can introduce artifacting.
BONNIE: You mentioned that two of your Australia Day celebration photos are also going to be published in a book. How did that come about?
PHILL: I am a member of an online photographic community called photoartgallery.com. It's an Australian-based online community where you can promote your work, sell it, and connect with like-minded photographers. They ran a competition to collect photos taken during the Australia Day celebrations this year. And as you know, the Australia Day celebrations were on our agenda during the photo workshop with Rich. I submitted pictures that were not stock quality in my opinion so that I wouldn't have to worry about selling the same picture to two different markets.
I was very pleased to see that they selected my fireworks picture. I had no idea how to shoot fireworks until that night's lesson with Rich so I was glad to see his training paid off.
BONNIE: Do you have any stock or general photo tips you gleaned from the workshop that you can share with our readers?
PHILL: Sure. Keep your photo editing to a minimum and only submit files you have inspected for at least artifacting and fringing.
Give them some punch with contrast. But don't overdo it. And get the color balance and exposure right (preferably in camera).
On the not-so-technical side, I think that in stock you can't judge what someone might buy. There is someone out there somewhere who will probably need a picture of what you might think is silly — so take the shot and get it out there.
I once took a picture of a weathered pedestrian sign on a pathway. I took a chance and uploaded it as stock and it was accepted and sold within a couple of weeks.
Also, upload your photos to a couple of different agencies, but not too many as it takes time and effort to submit files and manage your portfolio. I've found that what one agency might reject as "not what we are looking for" or "limited use," another accepts so you still get a chance of making a sale. This is exactly what happened with my weathered pedestrian sign!
Check out some of Phill's photos, below: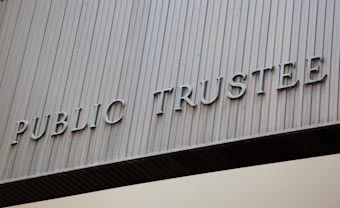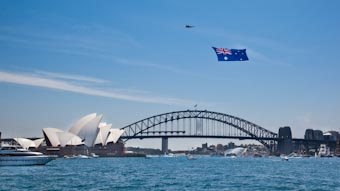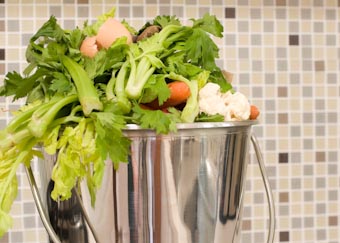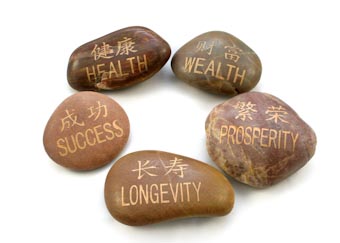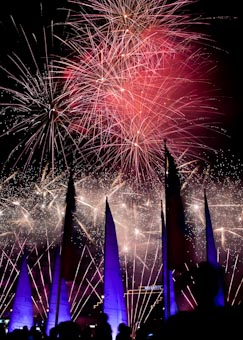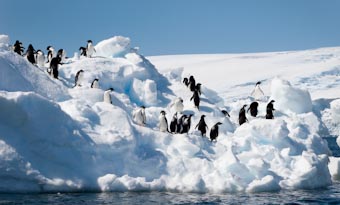 [Editor's Note: Learn more about how you can turn your pictures into cash in our free online newsletter The Right Way to Travel. Sign up here today and we'll send you a new report, Selling Photos for Cash: A Quick-Start Guide, completely FREE.]