Whether on the road to photograph for stock or on assignment, I always try to make my time in the field count as much as possible. After all, travel these days — in terms of time, money, and effort — can be expensive. So, before I leave, I make sure I'm prepared and have a plan for what I need to photograph while on location.
Here are three tips for maximizing your next vacation if you want to take photos for magazines and sell them when you get home:
** 1. Research.
Pre-trip research is essential for developing photo and article ideas and to keep you focused once on the ground.
Before leaving on a photo trip, research your destination's history, culture, events, weather, sunrise/sunset times, and anything else that will help you put together a shoot list.
Make sure you review not only tourist sites, but also local photographer's websites to get a good idea of what the place looks like. You should also research magazines that might be interested in images or a story from this particular location. Remember: there is no such thing as too much research.
Recently I travelled to Peru to photograph the former Inca capital of Cusco, the nearby Urubamba Valley (also known as the Sacred Valley of the Incas), and the citadel of Machu Picchu. Before my departure I researched the area carefully and developed an idea for an article I would submit to a photo magazine. I was good to go.
** 2. Take small, medium, and large pictures.
Chances are you won't have a second opportunity to photograph at your destination (at least not right away), so make sure you get the images you need before returning. This means working the subject by taking small (detail) shots of subjects like food and souvenirs; medium (mid-range) images like a particular building or a market; and large (establishing) shots like a cityscape or a landscape.
Magazine editors commonly use detail, mid-range, and establishing images to illustrate a story, so taking these types of pictures will increase your chances of making a sale.
One of the places I visited during my trip to Peru is the village of Pisac, on the Sacred Valley, to photograph its famous Sunday Market. The first image below, taken from a trail high above town, is my establishing shot, as it shows Pisac in context. The second image depicts a scene from the market itself, and the last image, a detail, shows a set of colorful dyes that can be used to dye clothes or paint watercolors. Seen together the three images will give the viewer a pretty good idea of what Pisac and its market looks and feels like.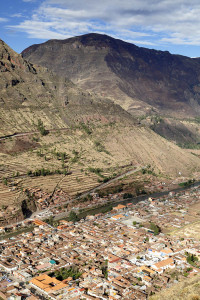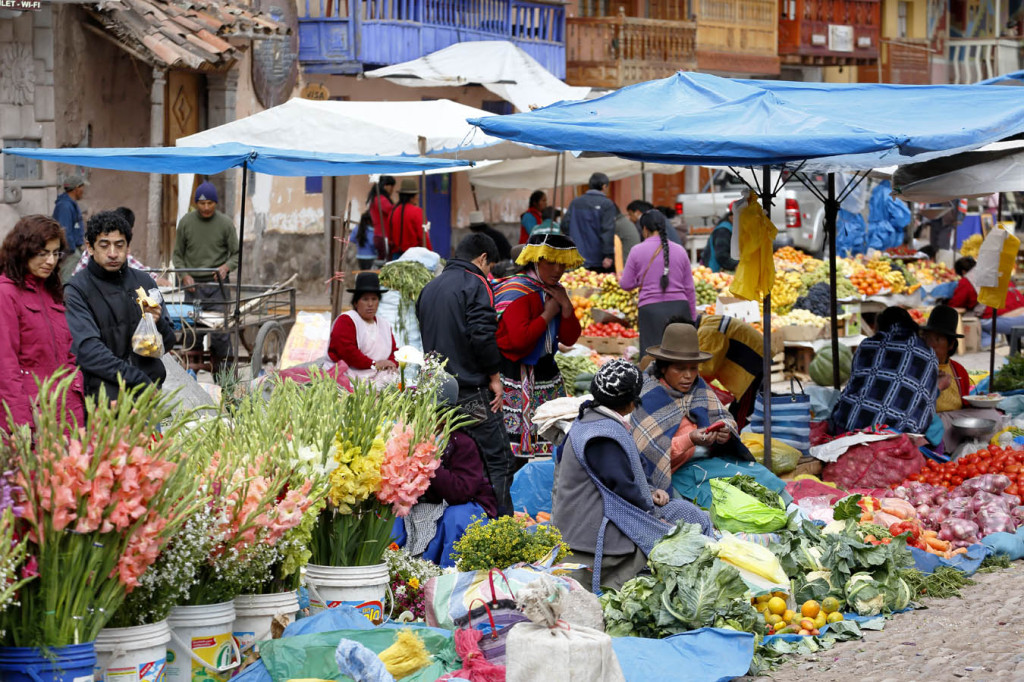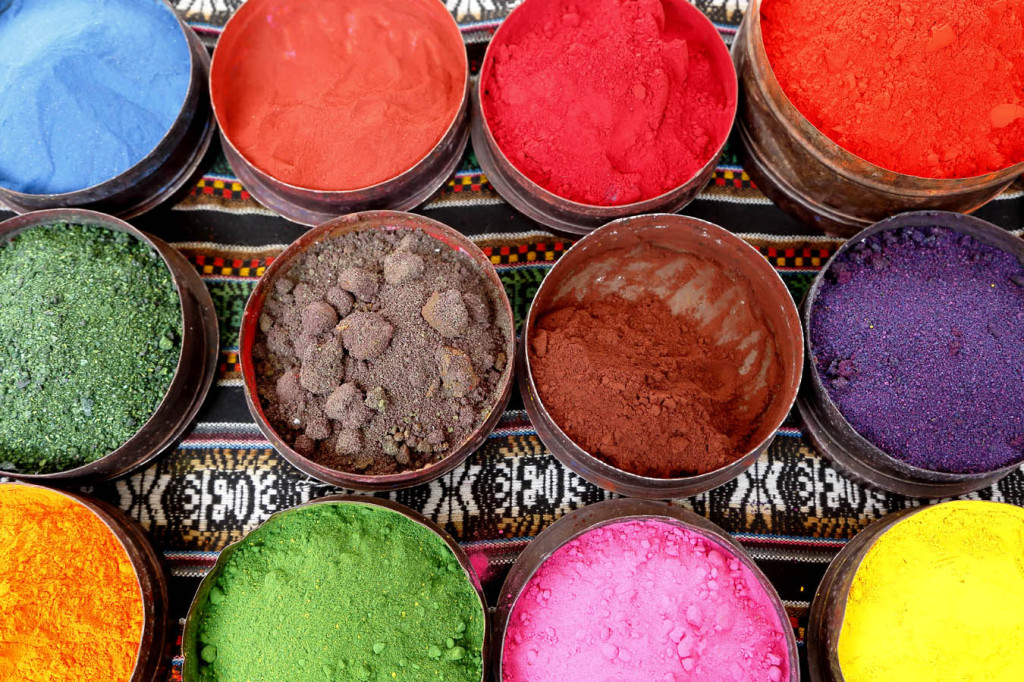 ** 3. Include people.
Magazine editors love it when you include people in your pictures, especially if they are happy, attractive, and engaged. Including people in your photos allows the viewer to imagine themselves in a particular location. And photographing locals, especially if they look different and exotic, will also increase your chances of selling a magazine story.
This last picture depicts a varayoc, or local mayor of a nearby Quechua village, dressed in traditional costume. He is standing at attention as others enter the church in Pisac. Pictures of interesting locals are always in demand, especially if they are not posed.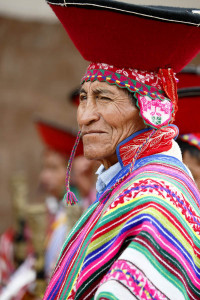 Once Stateside, I began putting my submission together, including the article (The Best Photography Spots in and Around Cusco), about 20 pictures showing a variety of subjects, a delivery memo listing the images, and a cover letter.
Although I have yet to finish my submission, in the past I have used this process to sell articles such as photographing Holland in Spring, photographing castles in Northumberland, England, and photographing Lighthouses in Puerto Rico.
Although not every submission is accepted for publication, pre-trip preparation, a general plan, and in-the-field follow-through will maximize your chances of selling your work.
[Editor's Note: Learn more about how you can turn your pictures into cash in our free online newsletter The Right Way to Travel.  Sign up here today and we'll send you a new report, Selling Photos for Cash: A Quick-Start Guide, completely FREE.]