Last month's Photo Challenge theme was: The Barefoot Writer. We asked that people submit photographs that were representative of the attitude and life of "The Barefoot Writer" – a new magazine for writers who want to work when they like and however much they want. (A sign-up link is below if you'd like to receive the magazine.)
Because the cover shot needed to be a vertical shot, and most of the entries the editors liked were horizontal or square, the editors of the magazine could not commit to using the winning photo on the cover. They are, however, still paying the winner $100. (As I remind you often, it's vital to pay full attention to editors' guidelines.)
Our guest judge this month was Jason, the editor of The Barefoot Writer. See his pick for first place below, along with his picks for second- and third-place.
** First Place goes to melynnique for "Barefoot Writer"
** Second Place goes to catharinecooper for "Kicking"
** Third Place goes to frenchisle for "Mayan Mystic"
FIRST PLACE – BAREFOOT WRITER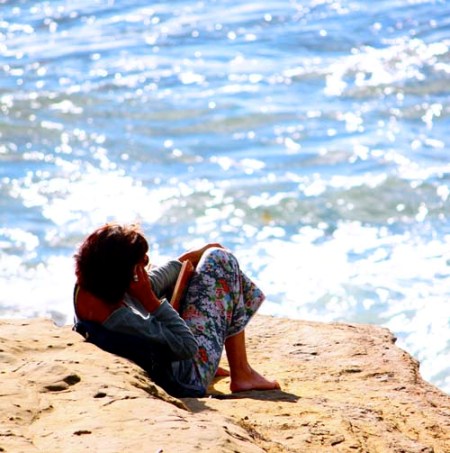 Great light. And the photo is very "clean" without distractions from the main subject of the photo.
SECOND PLACE — KICKING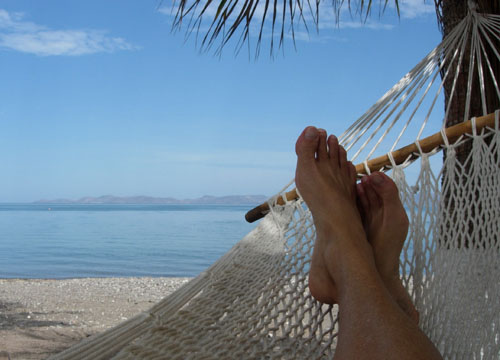 Interesting perspective. A great illustration of the Barefoot Lifestyle.
THIRD PLACE – MAYAN MYSTIC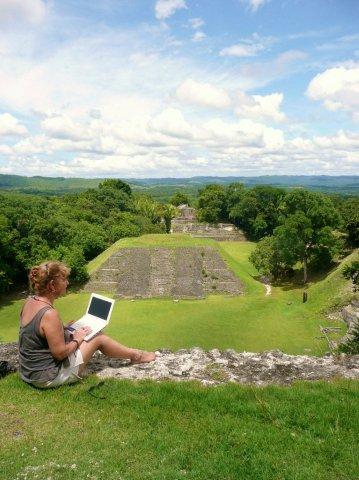 What a great location. Love the contrast between the blue sky and rich green grass and jungle.
Congratulations to each of our winners!
The first-place winner will get a $100, and all winners will be entered into the Hall of Fame to compete for the $2,000 Grand Prize in October.
Don't forget to stay tuned for tomorrow when we make an exciting announcement about our October Photo Challenge!
[Editor's Note: Learn more about how you can turn your pictures into cash in our free online newsletter The Right Way to Travel. Sign up here today and we'll send you a new report, Selling Photos for Cash: A Quick-Start Guide, completely FREE.]