Traveling with a camera adds a whole new dimension to any trip. You step out of your hotel's front door each day looking for something interesting to photograph. Wide awake and exploring in a new country, your energy is focused on appreciating your surroundings.
But you don't have to get on an airplane to become a travel photographer. Put your camera around your neck and open your own front door with the same attitude and goals. It's great practice for your next trip, and you'll learn to appreciate the beauty and uniqueness of where you live.
Moreover, all the photographic techniques that make a good travel photographer make a good local photographer, too. Consider it your dress rehearsal.
Here are some things I keep in mind whether I'm in Paris, Marrakech, or two blocks from home. The photos below taken in my hometown have all sold either as fine art or to magazines and websites for commercial and editorial purposes.
1. Never walk out the door without your camera.
Yes, you probably have a camera in your cell phone. But at this point in the history of retail photography, more money comes from larger cameras with better image sensors.
So take your camera out of the bag and use it — daily!
Here's a shot I got on a ferry in Venice because I had the camera around my neck and the lens cap in my pocket: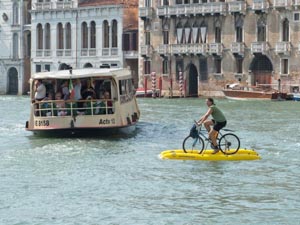 Always be ready. You never know what you'll see!
   
2. Shoot the icons.
Are you in Paris? You better come back with a great shot of the Eiffel Tower. If you're in the Farmington Valley of Connecticut, you better have a great shot of the Heublein Tower. The iconic landmarks, wherever you are, are a must for your portfolio. You already know the landmarks in your hometown… and since you live there, you can shoot them at the best time of day to shoot. See below…

3. Take pictures at dawn or dusk.
Even the ordinary can become extraordinary at those magic hours. Even when skies are gray, take photos a half hour before or after sunset and your camera will read those gray skies as beautiful blue. For example, the two photos were taken less than an hour apart.  

And there's an app for that too. LightTrac is my current favorite. Not only does it show sunrise and sunset from any place in the world, it tells you what the angle is at any time of day and — believe it or not — how long the shadows will be! I actually used it four months before a wedding and suggested to the bride that they move the ceremony spot because at 4:00pm on that day, she would be in shadow and the sun would be in the groom's eyes so he'd be squinting!
4. Show me the food. We all share a serious interest in eating. A unique restaurant, food dish, market, winery, etc. can give you a photograph that everyone can relate to. It can also be a great illustration of the differences between cultures.
This shot from my home town captures a place that is so beloved, my daughters head directly there when they come home to visit — then they stop and see Dad. And it sells in the gallery. The second is the best orange juice in Marrakech.   


 
5. Seek out Celebrations. Each town has its own celebrations — parades, festivals, concerts and carnivals. Whether it's your own hometown or you're across the world, always bring your camera to capture the excitement.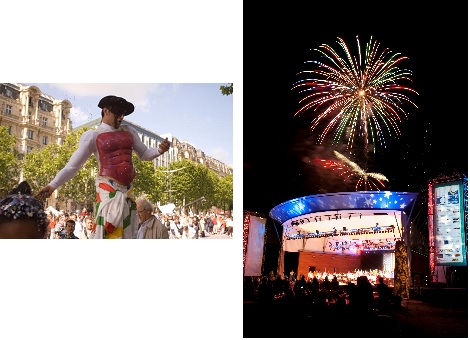 6. Capture the natural environment. This is where your observation skills really come into play. Take a seat on a park bench in your town and observe. What do people do in their day-to-day interactions? Capturing these subtle moments is a way of sharing that culture.  

7. Don't forget the buildings. You don't need a degree in architecture to be able to appreciate the buildings around you. Places of worship are can't miss items to give a feeling of cultural differences, and examples of important architecture in the community.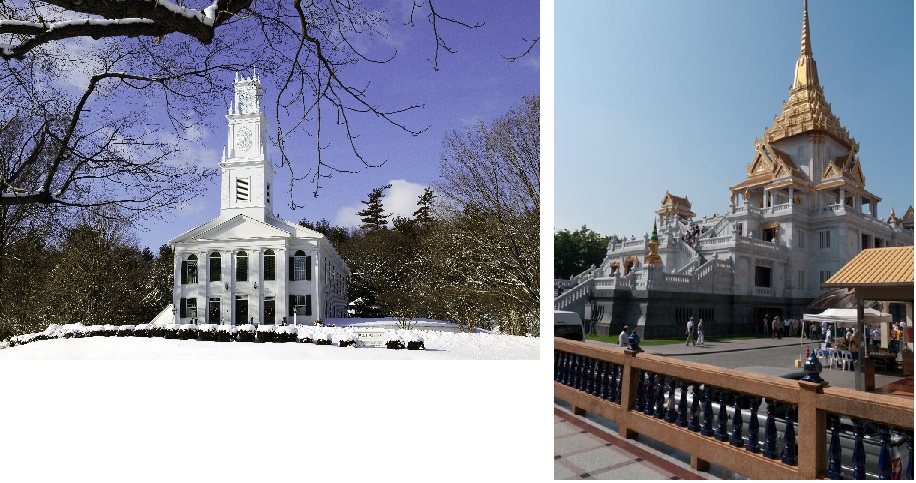 If you don't charge your camera battery until the night before your next trip, you're missing out on a great opportunity to learn your skills right there at home — and the opportunity to see the world around you with fresh eyes.
Plug in the charger tonight before bed and make your next travel photography trip tomorrow morning when you open your front door.
[Editor's Note: Learn more about opportunities to profit from your travels (and even from your own home) in our free online newsletter The Right Way to Travel.]