I shoot photos for stock in lots of different ways.
Sometimes, I'm simply out and about with my camera and I see something interesting. I take the shot, and, if I think it's a good stock image, I'll upload it to my agency.
Other times, I go out with stock photography in mind. Sometimes clients will hire me to take their portrait. I'll take a bunch of photos, and, if I think what I get will work for stock, I'll ask them to sign a model release in exchange for free prints of their images.
A few years ago, I shot Lori's wedding in Paris. Your famed Great Escape Publishing Director planned her wedding in Paris and I was invited. I took photos (as you would expect) even though she didn't pay me. And later, I asked her to sign a model release in exchange for some of the images I got.
Today, I'd say it's one of my top-selling shoots.
In total, I got 99 photos from the wedding accepted for stock. They include a wide variety of shots, from the typical portrait style (as typical as you can get being in front of the Eiffel Tower) to wider views and close-up details that could be shot at any wedding anywhere — like pictures of her flowers and their rings.
While it's difficult to do the math for the entire shoot with that many photos, I added up the numbers for the top 10 shots and came up with the following:
The top 10 photos from Lori's wedding shoot have been downloaded 1,262 times to date and have brought in $4,532. By looking at a few other shots outside the top 10, it's easy to see that the whole shoot has brought in well over $5,000. And likely over $6,000.
Would I have made more if I was a paid wedding photographer hired to shoot this wedding? Maybe. But then I'd have to advertise and deal with brides (and their mothers) and the demands of living on deadlines and producing images I think my clients will want.
As a stock photographer, however, I don't have any of that pressure. I took pictures on a day that I would have taken pictures, anyway. I took the kinds of photos I wanted, because Lori wasn't my "client," she was a friend.
And in the end, we're both happy. She regularly spots her pictures on magazine covers and inside picture frames at the department store because they were purchased from my agency by a photo buyer who wanted them for that purpose. And I've made close to $6,000 for a day's worth of shooting and however long it took me to edit them and get them up online (I think I did them in multiple batches).
If this kind of thing sounds good to you, here are four things to keep in mind to make the most out of a shoot:
** 1. Shoot the big picture – take in a wider view and a broader perspective, including more of the surroundings and the scene, rather than just the subject. This is a good place to think about copy space.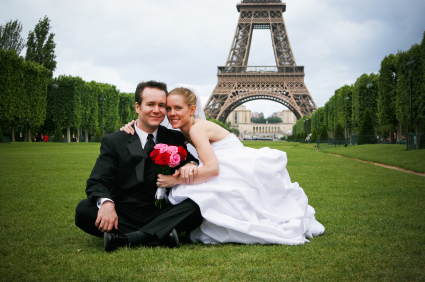 ** 2. Shoot the details – get in good and tight, fill your frame with just the subject. For instance in this example, the flowers, the hands, details of the clothing. This is a good place to think about making these shots "generic" where they could be anyone, anywhere.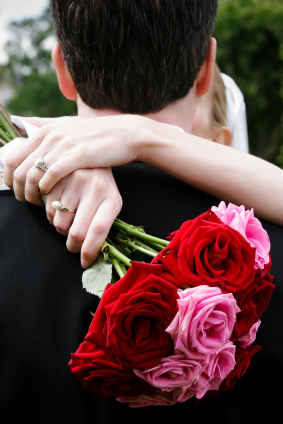 ** 3. Go for variety – remember to shoot horizontal and vertical throughout the day. Even at an angle.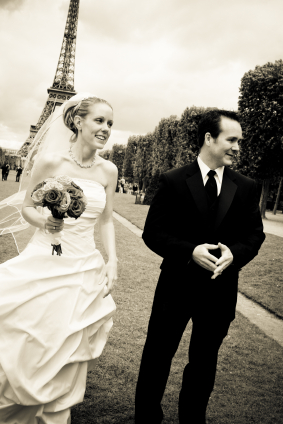 ** 4. Process lightly – Upload mostly full color — you can also do a few with your style of processing or black and white. Remember that whatever you do has to pass inspection so you don't want to go too far with your processing and typically your color shots will outsell black and white. Some shots just lend themselves more to black and white, and those need to be different shots then your color ones.
Typical shoots may not have as much natural variety as a wedding in Paris, but keeping these tips in mind for all your shoots will help you to ensure that you get the most sales possible out of every one.
[Editor's Note: Learn more about how you can turn your pictures into cash in our free online newsletter The Right Way to Travel. Sign up here today and we'll send you a new report, Selling Photos for Cash: A Quick-Start Guide, completely FREE.]