In case you hadn't noticed… the holiday shopping season is upon us!
As a general rule, photographers love gear. It's in our DNA. But that doesn't mean you should run out and buy a bunch of stuff you'll never use. Next week, we'll talk about when is the right time to upgrade your camera and lenses… and how to best go about it.
Until then, I've asked a few of our pros here at Breakfast Stock Club to share some smaller items they can't live without… things that are easy to put on your wish list or purchase quickly during the holiday sales.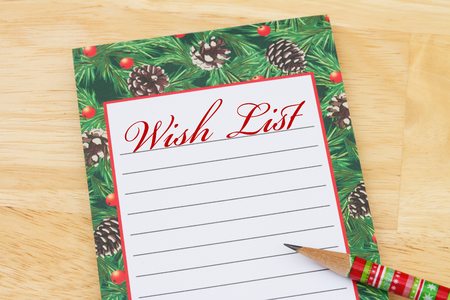 Here's what they said:
Matthew Spaulding: My must-need piece of camera gear would be my headlamp. I keep one in my bag at all times, since shooting at dusk/dawn often means hiking in the dark and keeping track of equipment at night.
I also enjoy night photography, so a red light option helps my eyes make out the silhouettes of land features and adjust my settings without impacting my vision. Here's a simple, inexpensive one on Amazon.
Danny Warren: I am a huge fan of the Zing neoprene cases like this one. They are cheap and help protect my camera against the elements. Sometimes I just throw my camera/lens in my backpack with this case. It's great for backpacking and travelling when you want a big camera, but don't have space for a camera bag.
Andrea Gingerich: I definitely cannot live without spare batteries. I have about four batteries for my camera because I'm always forgetting to charge them. So I figure that out of those four, I will probably have at least one that is fully charged to bring as a backup. You can find your camera make and model and buy spares here through B&H.
Ryan Lane: My camera bag. Which bag works best will be unique to each individual depending on what gear needs to be carried and style preferences. However, finding a bag that fits you and keeps your gear organized is essential!
From Shelly Perry: A good camera bag, neck strap, and some solid (long lasting) batteries are key. I like neck straps that are made with a stretchy, neoprene material because they have a spring to them that helps distribute and carry the weight. Here's one from B&H.
Sarah Ehlen: I am almost never without a polarizing filter for any kind of landscape or nature photography. A high quality polarizer is really worth having because it will cut glare and help colors to pop. You can find one for your particular lens here at B&H.
…as for me, I'm pretty set on camera gear, but I'm in the market for a new smartphone, and the Pixel, by Google, is supposed to have the best smartphone camera out there right now. It's not cheap, but you can pay monthly through a number of different sources, including through Google.
Some other ideas:
Adobe Creative Cloud Photography subscription – Buy yourself or a photogapher friend a subscription to Lightroom and Photoshop for $9.99/month at Adobe's site here.
External Hard Drive – I store all of my photos on external hard drives, so I don't fill up my computer's drive. My favorite is the LaCie Rugged Mini 500 GB drive. You can go way bigger these days, but I keep it at 500 gigs because then if one crashes, you lose fewer photos! Bonus tip: Buy two that are identical and back one up to the other.
Rechargeable AA batteries – If you or a photo friend shoots with an external flash, having rechargeable batteries and a charger makes the flash last longer between battery changes… and saves a lot of money in the end! B&H has a wide variety of choices here.
Breakfast Stock Club Premium Membership! – Try it for a month as a gift to yourself, or buy it for a friend. You don't need much to start taking photos you can sell as stock. But monthly guidance, photo reviews, and Lightroom lessons from professional stock photographers sure makes it easier. Sign up and get a head-start on 2017 here.
[Editor's Note: Learn more about getting started selling your photos online in stock agencies – no matter how much or little photography experience you have – in the Breakfast Stock Club e-newsletter. It's once a week, and it's free to join, here.]