Let's talk about style.
The more photos you take… the more you get going in stock… the more your personal photography style will emerge. That's a good thing. Developing a style is what will make people come directly to you for photos.
And a big part of your photography style comes out in editing.
To prove this point, we took one photo that needed some fixes for stock and gave it to six different stock photographers to edit however they wanted.
Check out this great photo of Venice from reader Yvonne Parker: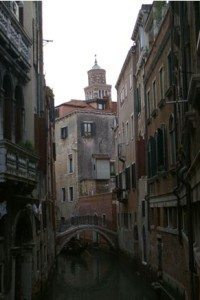 Every photo you take for stock needs some processing. In this case, the photo is pretty dark with a lot of contrast, so we'll need to try to correct that.
Here's what our photographers did with it: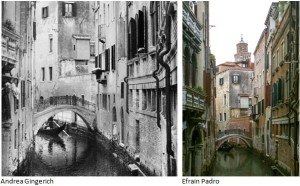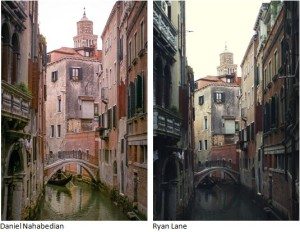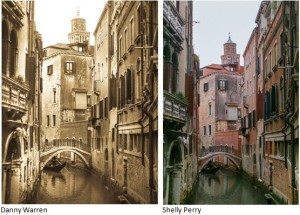 Although we have some dramatically different versions of the photo, each photographer brightened up the exposure, bringing detail into the shadowed areas. Everyone also worked with the white balance and colors to some degree. And everyone slightly rotated the image to straighten the lines of the buildings.
All of the above edits were made in either Adobe Lightroom or Photoshop, and on average took around five minutes to get the final result.
As you can see, the photo is just the starting point. Where you take it from there is completely up to you and the edits you make. 
By the way, this photo I showed you last week has already sold on Shutterstock! Here it is, before and after edits:

I'd never get the original into an agency with the blah color and all of the distractions.
The trick is knowing what you want to do with an image, and how to get that result out of your editing program. In the beginning, it takes a while to get it down. Which is why we send monthly editing videos to Breakfast Stock Club Premium members, where stock photographer Shelly Perry makes edits directly to your images so you can see what she would do with them. Get in on that now here. 
Once you get the hang of it, though, you may find that the editing is just as creative — if not more so — than the picture taking itself.
Editor's Note: Learn more about getting started selling your photos online in stock agencies – no matter how much or little photography experience you have – in the Breakfast Stock Club e-newsletter. It's once a week, and it's free to join, here.