Quinoa is so five years ago!
According to Google Trends, today's new wonder foods are turmeric, apple cider vinegar, avocado oil, bitter melon, and kefir.
But even if you don't care about having the latest health foods on your dinner plate, including them in your photos could lead to more sales.
Bonnie Caton, here, coming up with new photo ideas this week, then selling the photos I take through online stock photo agencies. 
All I'm using for today's shoot are ingredients from my kitchen cabinet, a few props like napkins and placemats from home, a table next to the window, my camera, and my appetite (if it looks good enough to eat, I'll photograph it first).
Last month at the Ultimate Photography Workshop, graphic designer Lori Haller taught us how to use Google Trends. She said it's a great way to stay on top of what people are buying right now. Focus on stock photo trends first, she said, and you'll always be ahead of your competition.
Challenge accepted.
Turmeric is on Google's trend list and it's shooting up in popularity because of its many health benefits.  So I got some out of the cabinet, set up a shoot next to the window, and took a few photos for stock.
Here's my super-simple setup: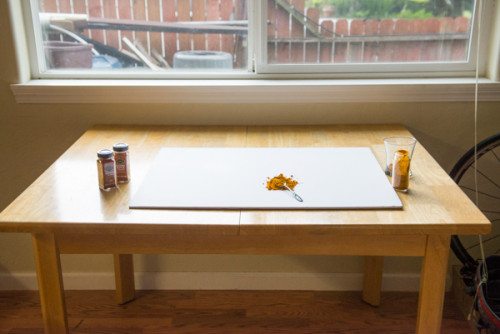 This is nothing but a window, a table, and a piece of white foam core board I bought at the grocery store for $1.99.  You can set this up at home, too, in less than five minutes.
Here are a few shots I got: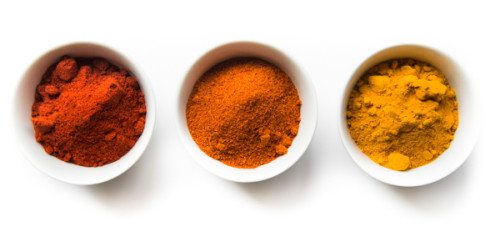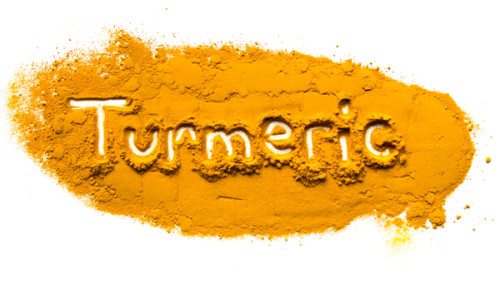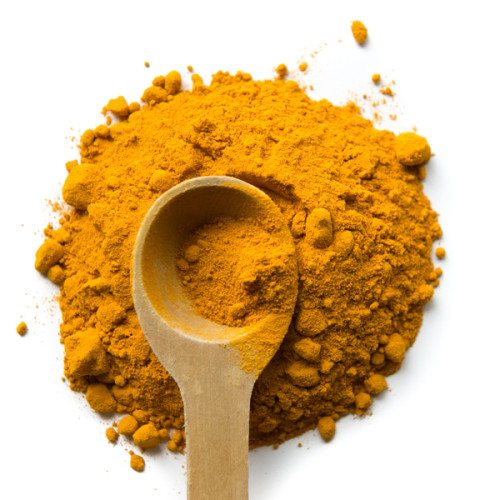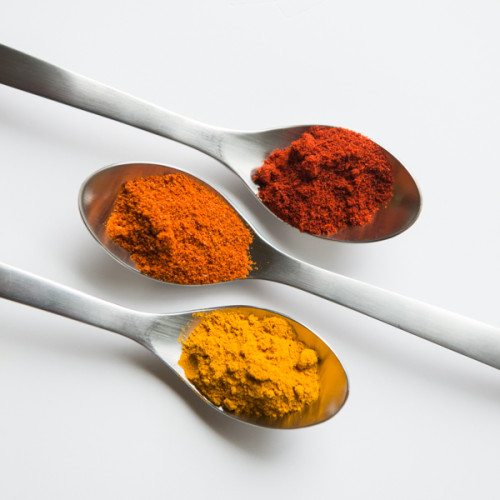 To spice up the colors (pun intended) I added cayenne and paprika to a few.  And guess what?
I uploaded these to my online stock photo agencies and 3 have already sold. Woo hoo!
It's crazy how easy it is to set up a stock photo shoot by a window with things you have on-hand. You can photograph food, objects, people, your travels, animals… even your daily chores. Right now, my best-sellers are flowers, chocolate, a family on the beach, kale chips, and various shots from my travels.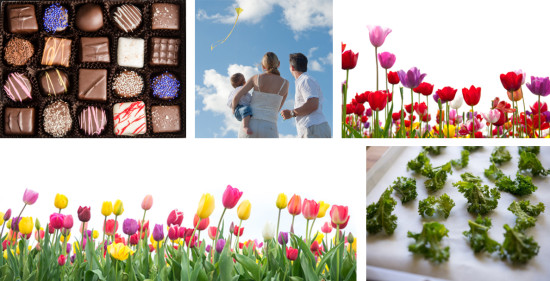 What's great about stock is that you upload your photos once, and then they can sell over and over while you do other things. 
There's no printing, pricing, or marketing involved.
Set up a little shoot like this every month and you'll have a sizeable portfolio of images up for sale by the end of summer.
Tomorrow I'll share some more fun food photos I'm taking this week. Stay tuned!
[Editor's Note: Learn more about how you can fund your travels and make an extra income with photography, travel writing, blogging, and more in our free online newsletter The Right Way to Travel.  Sign up here today and we'll send you a new report, Profit From Your Photos: A Quick-Start Guide, completely FREE.]