"There is no comparison for me. I made close to $10k at Shutterstock this year and only $500 at iStock."
– Deborah Kolb When microstock agencies first came on the scene, hordes of photographers said it wouldn't last and that you can't make real money selling your photos for $1 apiece. Still, many of the photographers who gave it a shot and put their images in these agencies made small fortunes. Today, some professional photographers will tell you that stock photography is all dried up. But, behind the scenes, we hear a different story. Folks new to the scene are making as much as $10,000 a year, while some have been able to replace large portions of their full-time income with passive income from stock photo sales. So what's new? iStock has taken a hit. Not many of our new-to-start photographers are finding a lot of success there. But Shutterstock and Dreamstime are doing well, with some of our members reporting record success. "This last year has been the best so far with my income increasing to about 1/3 of what I make at my full time job. Plus all the write-offs with photography really helps with upgrading my equipment all the time." – Steve Collender I emailed a few of our most successful members for advice on what they might do if they were just starting today. It's interesting to see that they differ quite a bit in what they recommend. I think Bonnie sums it up best below. But first, here's what everyone said when I asked them about stock photography today…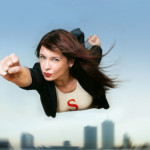 Lise Gagne: "If I were just starting, I would remain with one agency. It's easier to follow and protect your work. And when you're exclusive you have more visibility and earning potential. Try to find a niche. Upload a lot. Pay attention to keywords. Read a lot about photography. And follow trends (look at magazines and TV). Try many concepts, angles, lights… Be patient and be passionate."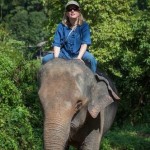 Shelly Perry: "If I was just starting out I would 'play the field.' Try several agencies and find the best fit. I think it's important to work with an agency (or agencies) that you trust and really want to do business with. I'd suggest for most photographers to specialize — shoot the very best for a specific subject. Stock is still a numbers game, so you need to upload regularly and build a sizeable portfolio."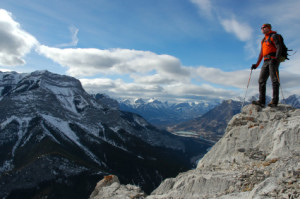 Danny Warren: "I would submit to as many agencies as possible. This will give you a better feel for what sells and increase your chances at making sales. Through time, you can see which agencies are the best fit for your images and then decide if an exclusive arrangement makes sense. You have to find a way to make your pictures stand out from others like them. Find a way to be a different, and don't waste your time capturing  cliché images that buyers already have many good options for.." And new to the field in the last two years is Theresa St John. With more than 7,000 images in her portfolios now, she says…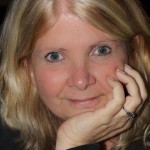 Theresa St John: "Definitely play the field! Sometimes one stock site will reject your images and several others will pick the same one up. If you start with just one, it can get discouraging. I would also suggest strongly that you don't find a niche! I kept hearing that I should find a niche and it would have been the biggest mistake. I would never have found my love for architecture, food styling, small details that others might miss. I have found that I love many things that I never would have even thought of if I'd concentrated on one thing in particular." Bonnie Caton, our resident stock photographer says this about it all…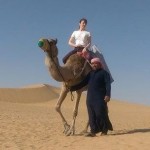 Bonnie Caton: "When I first created the Breakfast Stock Club, the hardest part about getting started in stock photography was simply getting started. And I think that same thing is true today. "Those who aren't finding success aren't finding it because they're not trying. I found the best way to get started was to actually circle a date on my calendar and buy a new ice cream or bottle of wine to accompany my upload session. "I also found that going through my images made me excited about photography again. Not just stock. But other kinds of photography, too. "Stock is great for multiple reasons:
Someone handles all the marketing for you
The income is passive (it comes in when you're out doing other things)
It encourages you to improve and get creative
It's fun!
"I, too, suggest you play the field and upload to multiple agencies and I, too, am finding the most success with Shutterstock. My iStock sales have dropped dramatically." Our verdict? The microstock market is far from dead. The sooner you start uploading and growing your portfolio, the sooner you can benefit from this money-while-you-sleep income stream. Share on Facebook
[Editor's Note: Learn more about how you can turn your pictures into cash in our free online newsletter The Right Way to Travel. Sign up here today and we'll send you a new report, Selling Photos for Cash: A Quick-Start Guide, completely FREE.]