I love my job. Bonnie, here. This week, I'm taking photos of CHOCOLATE to sell online as stock. And, that's one of the biggest perks stock photography provides — you can make money taking pictures of things you love. Here are a few of my first shots, using the props I bought yesterday.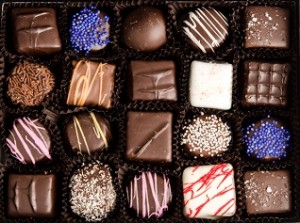 With this "box of chocolates" shot, I really liked the idea of getting in so close that even the edges of the box don't appear in my photo.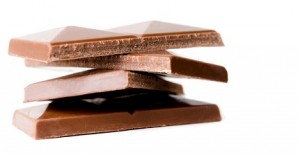 Here's my attempt at the classic chocolate "beauty shot." This is so fun to set up, and it requires a little bit of nibbling here and there.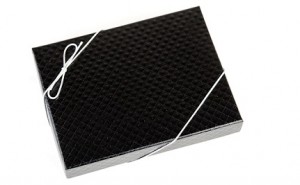 Oh yes, and my generic chocolate gift box became a prop on its own, too. Might as well photograph everything and see what works for stock. And, here's another tip… I said yesterday that shooting things you love comes with a few consequences (extra inches on the waistline in my case).  But where there's a challenge, there's also an opportunity. As I ate, I took pictures of the process…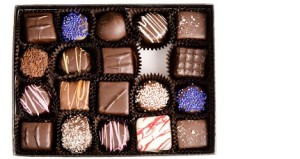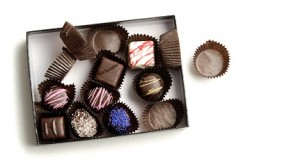 This is so much fun! But tomorrow I want to shoot some more, and add more of a "twist," making the photos my own. Stay tuned to see how this all evolves. [Editor's Note: Learn more about how you can turn your pictures into cash in our free online newsletter The Right Way to Travel.  Sign up here today and we'll send you a new report, Selling Photos for Cash: A Quick-Start Guide, completely FREE.]