When you first start submitting photos to stock agencies, you might get discouraged, decide you're not computer savvy, and throw up your hands. Quit. Go back to watching TV or perusing Facebook.
That's fine.
But know that if you do, you might be leaving a few hundred dollars on the table in coming months… and much more in coming years.
Theresa St. John, this month's Breakfast Stock Club Reader of the Month, almost gave up… almost. But she stuck with it, and she is REALLY glad she did. See why, below…
— Bonnie
P.S. Premium Members: TODAY is your last day to get your one best "Coffee and Tea" shot in to the Challenge! Watch your in-box… your reviews and lesson are coming up next.
Try out Breakfast Stock Club Premium Membership for a month and see what it can do for your stock photo portfolio, here.
Breakfast Stock Club Reader of the Month
Interview with Theresa St. John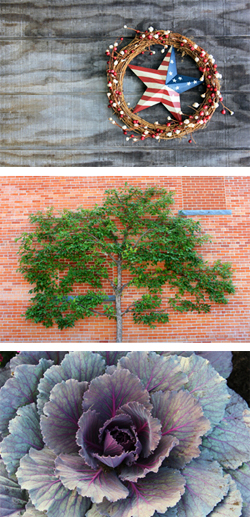 Bonnie: Theresa, how did you get into stock photography?
Theresa: I manage a jewelry store in New York. But this is, honestly, a stepping stone. I have had a camera in my hands since I can remember and stock photography seemed like a way I could get exposure and maybe make some money while I work towards my dream of being a photographer full-time.
Bonnie: How long have you been submitting photos as stock?
Theresa: I tried to submit stock photography last year, but could not seem to figure out the correct size, so it would not work. I got discouraged (I'm not really computer savvy) and just kept taking images. Last March, I decided to try again. I finally got the correct size to upload, but every single image was rejected. This time, though, I did not give up. Instead, I read articles, took direction from the Breakfast Stock Club, and tried to learn what people were looking for in stock. Been on a roll since then.
Bonnie: About how much income have you made with stock so far?
Theresa: Right now I would say stock has brought in several hundred dollars. I am noticing that images I uploaded last year are beginning to sell now, so maybe it's seasonal, or people are just looking for that perfect image now. Either way, it is fun to log on and see a new dollar amount waiting for me to cash in.
Bonnie: What do you think was the biggest obstacle to overcome when you first got started?
Theresa: Self-doubt was the biggest obstacle. My "third eye" has completely changed since I started to get accepted in stock. I always looked at things differently, but now I look at everything and think "stock." It is kind of funny.
Bonnie: What's your biggest overall achievement in stock, and why?
Theresa: Overall, I would say my self confidence and determination. I have always known that traveling and taking images that will inspire people is what I want to do. I guess I would also say that it is never ever too late to go for a dream. I am 54 and stock photography invigorates me and makes me think and feel young again.
Bonnie: What drives you?
Theresa: Accomplishment. I work steady at it. My 40-50 hour regular job is a "must" right now, but I come home and spend time every single day on stock and other photography projects. You have to be committed, and never give up.
Bonnie: What is your ultimate goal with stock?
Theresa: Freedom! Travel and images that move me and call out to other people or businesses as well. Learning the market and what companies are truly looking for. What images sell. I have so many images up on five different sites now, but they are not all moving like I want them to. It could be the image, it could be the keywords. That is what I need to learn now. And I will.
Bonnie: Any tips for folks who are just starting out?
Theresa: Do you really want to do this? You can do it. Practice, practice, practice. And Commit — even if it is only one hour a week — to get out there, take the picture, upload it and watch it sell. Little steps are still steps. Go for it!
Bonnie: Thanks, Theresa!
Your Weekly Breakfast Dish
The Latest from Your Breakfast StockClub Facebook Page
From Theresa St John: Working on the upload this week every day and the Coffee Challenge due in a few days. :o)
From Carole LaBauve Jones: Finaly finished uploading to 5 sites… 5 uploads for this week.
She later added: Okay… I'm on a roll!! 14 or my 16 uploads were accepted by iStock since the first of the month!!!!!!!!! YAHOO!!!!!!!!!!!