A couple of weeks ago we had our first Breakfast Stock Club quarterly goal check-in for the year. If you missed that issue, you can read it here.
Since then, I've heard from so many readers about the goals, challenges, and progress being made.
Collectively, I have to say – we're on a roll!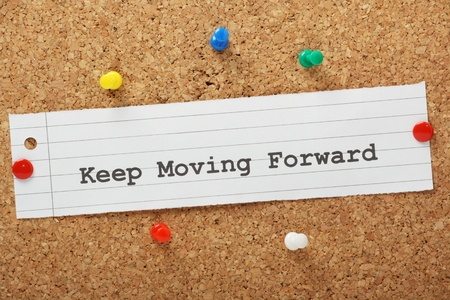 Stock photography can feel like a big, daunting project if you're trying to do it all alone. That's why I love that we can share our experiences and encourage each other.
With that said, I want to share some of the stories that have recently come in via our Breakfast Stock Club Facebook page.
From Patrick: I got 131 photos accepted at Alamy, I started selling photo cards of local points of interest at a local arts/crafts store, I finally broke double digit monthly sales on Shutterstock, and I increased my portfolio by 30-40 images on iStock and Shutterstock.
My ultimate goal this year is to have 300 images at all of my agencies and to increase my fine art inventory so I can start participating in local summer art festivals.
From Blaine: I did not have big goals to start with. However, they have grown. I started out with just wanting to have 10 photos accepted at Shutterstock. I now have 12. My hope was to have one sell. I have sold 2. All that has been very encouraging and I am shooting more and more every week. I will be submitting more photos this next week to beef up the portfolio…I guess my goals are going pretty good. It is not too hard, when the bar is not very high. Time to raise the bar!
From Lois: I've gotten over 70 acceptances each on Shutterstock, Dreamstime and Alamy. Five photos have sold on Shutterstock, one twice. But none on the other two sites. It's interesting to see the reactions each agency has to the same photo. Shutterstock will reject one for exposure problems, while the same photo breezes right through on Dreamstime and Alamy. Oh well.
From Kristal: I have only just begun going through my photos and realize how much work I need to do on editing and even how I take photos in order to get mine accepted. But, just through reading your newsletter, I have been shooting more, started back to my photography club, have been getting familiar with the stock agencies, and have watched one educational Lightroom webinar this week…and the videos on this FB site. Thank you for the motivation! My goal is to get 10 photos submitted and accepted by the end of May. That will really be huge for me!
From Theresa: Pretty sure I'll clear 1,000 images on Shutterstock this week. Last year this time, I was at 150. Thrilled with my progress!
From Jim: I've made about $1300 from Alamy. It took a while. But seems to be picking up. Pay close attention to technical quality when submitting.
From Steve: I have been contributing so far to BigStock (500 approved) and Adobe Stock (300 approved). My application with Alamy has not gone well but I will keep trying. I was approved as a contributor to Getty Images yesterday. I'll work on that one for awhile.
You guys are amazing!! Keep moving forward!
And if you haven't started yet, consider joining our most successful Breakfast Stock Club Premium members to get monthly Challenges, motivation, feedback, and a head-start on your progress, here.

A big thank you to everyone who wrote in to share their experiences, ask questions, and support each other. Let's keep on rolling toward our goals for 2017!
[Editor's Note: Learn more about getting started selling your photos online in stock agencies – no matter how much or little photography experience you have – in the Breakfast Stock Club e-newsletter. It's once a week, and it's free to join, here.]