Remember when your mom served steamed cauliflower and you spat it out? Colorless… virtually flavorless… almost textureless… it was the "nothing" vegetable.
Well not anymore! Cauliflower is making a comeback… and it is sexy! It's one of the top trending foods for 2016 and people are calling it a superfood.
Thanks to gluten-free and low-carb diet fads, now you can make cauliflower "rice," cauliflower pizza crust, mashed cauliflower with butter, and even Buffalo-style spicy cauliflower bites.
I'd made and enjoyed all of the above except for the Buffalo bites, so I whipped some up and photographed them for stock before eating them. 
Here's what I got: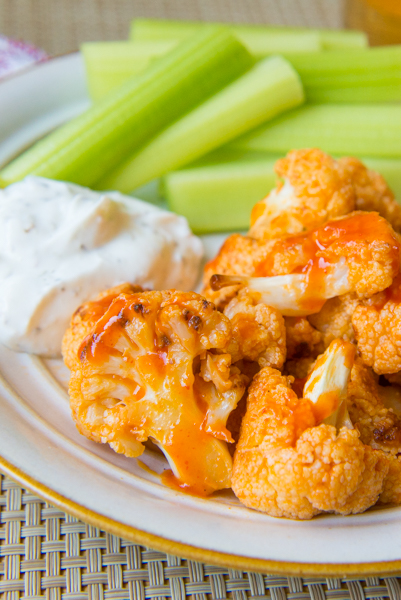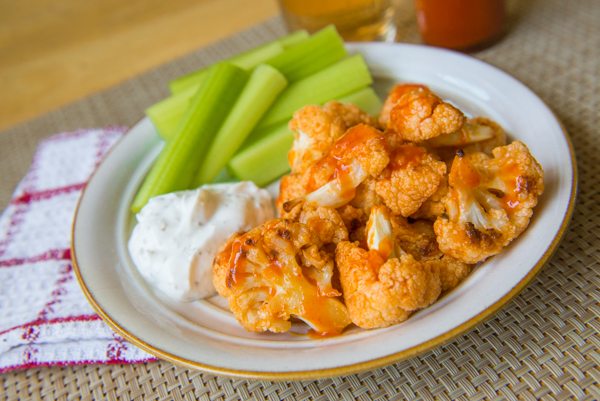 If you enjoy food as much as I do, taking stock photos of your lunch is amazingly fun. You get to learn about new foods, spice up your day with some new flavors, take some shots, and eat your props.
One thing to keep in mind when you're doing this is to shoot both horizontal and vertical shots, as I have here. I uploaded these after snacking on them, and the horizontal one has already sold.
If you're paleo, nut-free, vegan, or follow any sort of specialized diet, you have extra knowledge about a niche market that needs photos of what YOU eat. 
Think about what you'd like to shoot, and set up a quick "studio" by a window in your home.
[Editor's Note: Learn more about how you can fund your travels and make an extra income with photography, travel writing, blogging, and more in our free online newsletter The Right Way to Travel.  Sign up here today and we'll send you a new report, Profit From Your Photos: A Quick-Start Guide, completely FREE.]