Deep in the Viñales Valley of Cuba, tucked between immense limestone cliffs and snaking rivers, you'll find deep green tobacco farms where farmers still plough the fields with oxen and hand ploughs.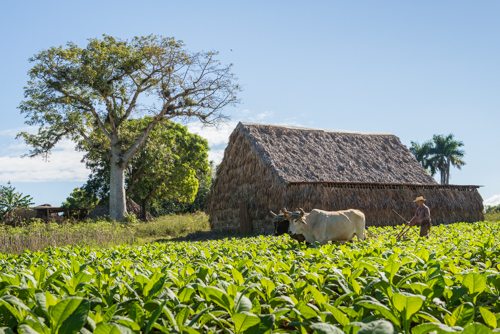 Bonnie, here, reporting to you from the Cuban countryside where public transportation is a horse and cart. Onions are delivered by bike. And a tobacco farmer named Benito is about the best model we've ever found.
Mike Hagen, our instructor, is showing us how to tell a story in photos, so we can sell them to magazines, websites, and blogs alongside travel articles when we get home. One of the best – and easiest – ways to do so, he reminded us, is to make sure to get a wide, medium, and close-up shot of everything you shoot. Everything.
In this case, on Benito's farm, we got wide shots of the farm itself, like the one you see above…
Medium shots of Benito in his fields, and detail shots of the tobacco itself: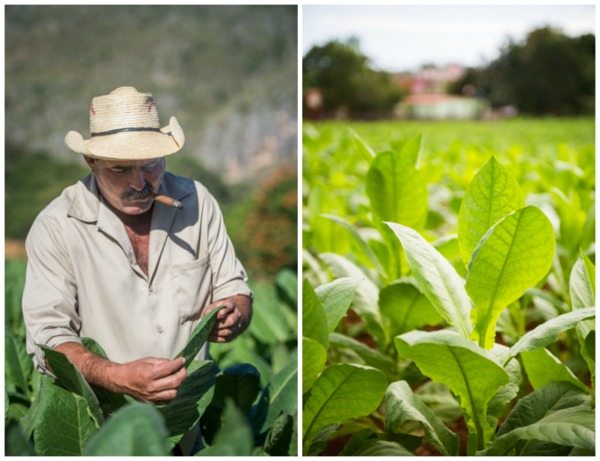 And we tried out our connection skills to get some bonus shots of Benito – who happily posed, and even signed a model release, in exchange for a few copies of the photos.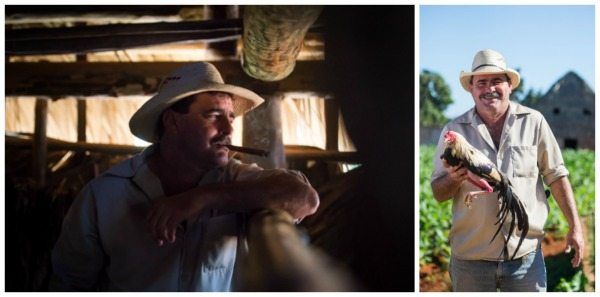 I love events like this because everything we practice gets easier as the days go on.
I've known the small, medium, large idea for years but I forget it sometimes when I only focus on close-ups.  Or vice versa when I'm only thinking about landscapes.  But after five days of practicing it daily, it's back in my tool kit.
"Small" doesn't refer to the size of the image.  It just means to get in close and focus on a small detail.  Much like "large" doesn't actually mean to change your camera settings and get a larger file.  It means to back up and give your viewer a sense of place by showing them a much larger scene. 
Tomorrow I'll share some of my favorite attendee shots from the trip so far!
It's not just about selling these photos to magazines and newspapers.  There are literally dozens of markets who want good, simple images.  And it's not something you have to do full time.  I sell my photos on the side for an extra $12,000 a year. That's money I use to buy new equipment, travel with friends, and sock away for a house purchase (once I finally decide where I want to live).
[Editor's Note: Learn more about how you can fund your travels and make an extra income with photography, travel writing, blogging, and more in our free online newsletter The Right Way to Travel.  Sign up here today and we'll send you a new report, Five Fun Ways To Get Paid To Travel: A Quick-Start Guide, completely FREE.]