Experiments!
Some of my favorite stock photos are simply the result of light-hearted experimentation with my camera.
For example, this double-exposure shot I took as a playful experiment showed up on the cover of the 2015 National Green Building Adoption Index: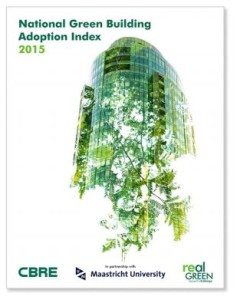 It's fun to see stuff like this and the Eiffel Tower bird shot I showed you last week sell on stock agencies. I have no idea who bought it, for what… but I'm glad I decided to try something fun.
And I'm glad I decided to upload it… even though I had no idea if they'd take it or not.
Stock photography takes time and patience, for sure.
But it's a lot of fun, too. The little surprises you run into along the way. The photos you didn't originally set out to take that came about when you just ran with it. The places where your images end up… and of course the continuous income stream is really nice!
Get monthly motivation and professional tips to get rolling now, here.
Getting started can feel frustrating if you don't know which photos to submit first and you're not familiar with the process. I've simplified the whole thing with a video series posted to the Breakfast Stock Club Premium member page that walks you through the steps of getting started. You can get it here now.
Editor's Note: Learn more about getting started selling your photos online in stock agencies – no matter how much or little photography experience you have – in the Breakfast Stock Club e-newsletter. It's once a week, and it's free to join, here.