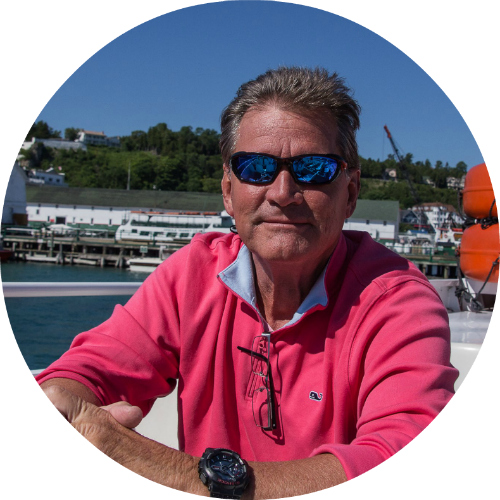 When it comes to pursuing your dreams, most people will tell you to follow the path that is less travelled. On the surface that seems to make sense, and I have always lived by the theory that you should observe the masses and do the opposite. With one major exception – when it comes to gathering knowledge.
There's no denying that "all success is built on failure," but the more you can learn from someone else's failure, the shorter your path to success will be. That's why it's imperative that you build a mastermind alliance.
What exactly is a mastermind alliance? And how do you go about creating one?
Well, that's exactly what Great Escape Publishing does with their annual Ultimate Money-Making Photography Workshop. They have compiled a group of successful photographers who will share their knowledge and help you in achieving your dreams and goals.
Several years ago, I decided to attend a Great Escape photography workshop to see what information I needed to pursue my dream of becoming a travel photographer. I would be remiss if I told you that I was anything but a "photographing traveler" prior to this workshop. Having attended hundreds of seminars over the years for various topics, I wasn't sure what to expect – many times, you just sit and listen to speakers talk about how great and smart they are, and you are left with little that is useful to you personally.
Much to my delight, this workshop was just the opposite. The speakers were dynamic, engaging, and knowledgeable — and most important of all, many of them were people who had been sitting in the audience just a few short years before.
These weren't your standard ego-driven talks by some academic. These were people just like me who had started with nothing but a dream and a healthy dose of ambition. The common theme was: "If I can do it, you can do it. Let me show you how…"
Not only was every instructor willing to answer every question asked, but they offered their continued support long after the workshop was over. Many of these people have become close friends and mentors to me as my business grows and I face new challenges.
Several famous people –including Harry S. Truman and UCLA basketball coach John Wooden – have been credited with a quote that has always stuck a chord with me (and I'm paraphrasing here): "It is amazing how much can be accomplished when no one cares who gets the credit." There is no way I would have progressed to this point in my career were it not for the knowledge and encouragement of the people at Great Escape Publishing and their workshop team.
They helped me to find my inner mastermind.
Do I still make mistakes and run headlong into failure? Sure! That is part of the process –but now I have others that I can share my knowledge with to help them on their journey, as well.
[Editor's Note: Learn more about how you can fund your travels and make an extra income with photography, travel writing, blogging, and more in our free online newsletter The Right Way to Travel.  Sign up here today and we'll send you a new report, Five Fun Ways To Get Paid To Travel: A Quick-Start Guide, completely FREE.]