I love stuff like this.
Today, stock photographer Shelly Perry lets us take a peek inside her year-end stock photo analysis, and her top photos of the year.
Below, she'll share:
The photo that didn't sell for years, then suddenly jumped into her top five…
The photo she just uploaded this year that immediately shot to number one…
Her top five images of this year and of the past five years…
… and what all of this tells us, more than anything else. (My favorite part.)
Read on below for all of that.
— Bonnie
Bonnie Caton
Creator, Breakfast Stock Club
MY TOP FIVE SELLERS OF 2013
By stock photographer Shelly Perry
It's that time of year when things start to get wrapped up. No, I don't mean presents, I mean all the year-end kinds of things.
One thing I do every year about this time is evaluate the status of my stock photo portfolio. I check to see which photo shoots have been successful, sales-wise. In doing so, I almost always discover surprises — little things that have flown under my radar all year.
I also look at longer-term trends and how certain photos or themes are holding up over time. My motto for stock is that it's a marathon, not a sprint. I think the example of my portfolio can illustrate that really nicely for you.
Here is what I discovered: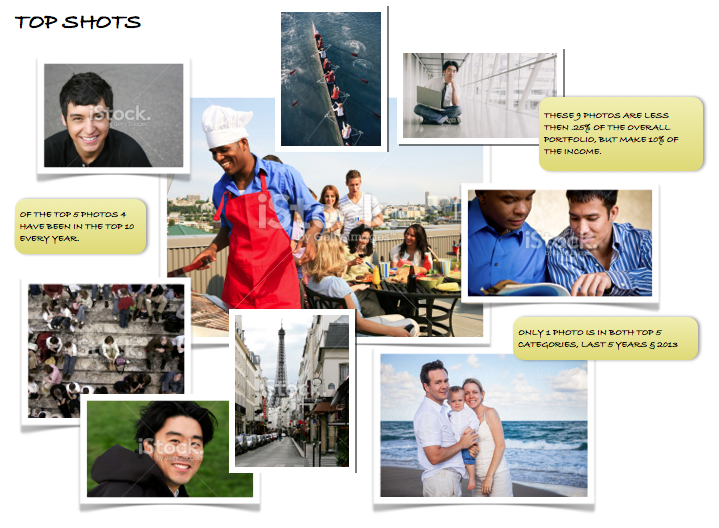 These nine photos above are less than .25% of my entire stock photo portfolio, but they make up 10% of my stock income.
Of the top five photos, four have been in the top 10 every year. And only one photo is in both my top five of this year, and my top five of the past five years.
Here are my top five photos of 2013:
1. Family Trio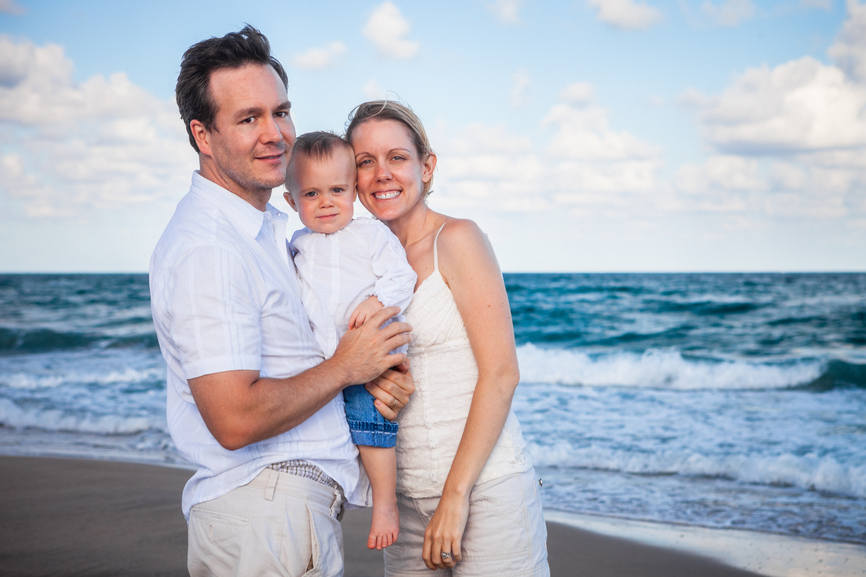 2. Seattle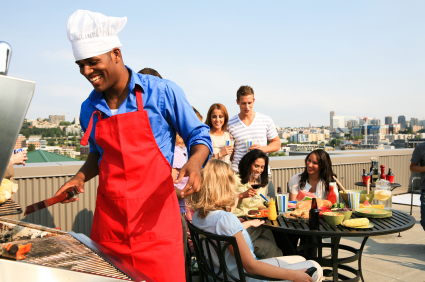 3. Paris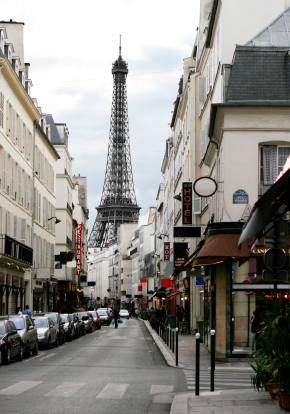 4. Crew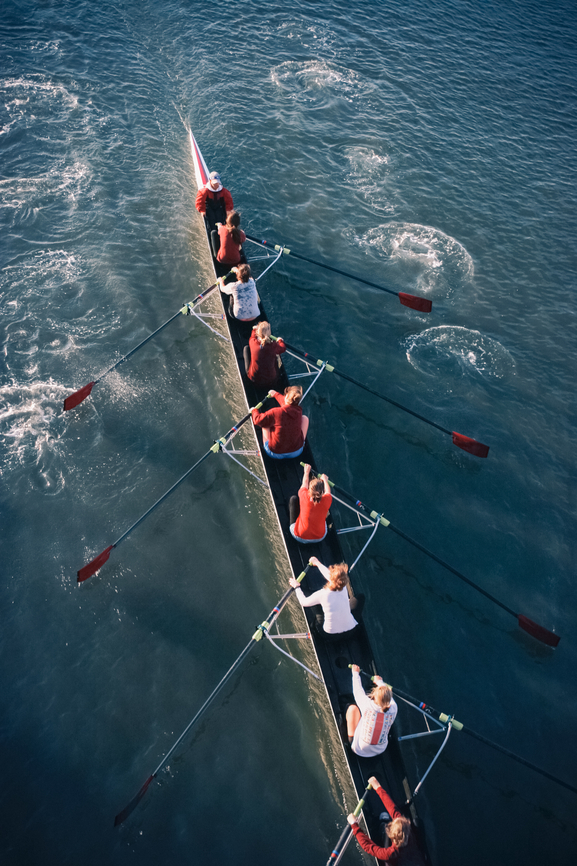 5. PDX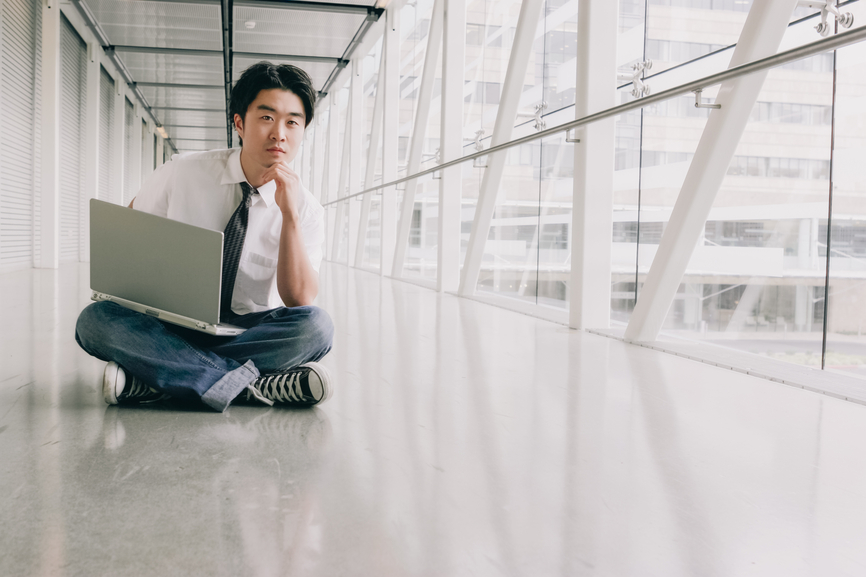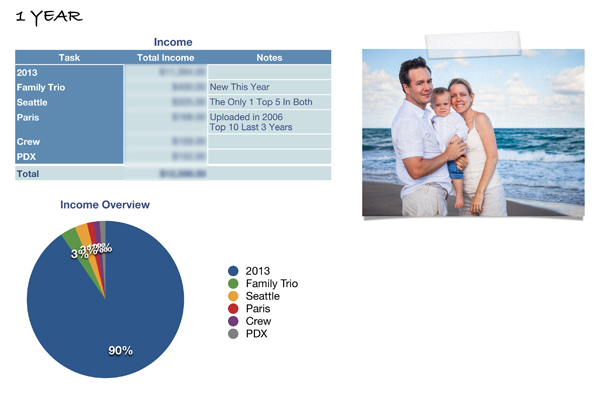 What this tells me more than anything else is to keep shooting, and keep uploading.
The file that moved into my number one spot this year is brand new, in that I uploaded it this year. And it goes to show that one shoot or even one photo can make a huge difference.
Another thing I noticed was that a file I had uploaded back in 2006 has moved into one of my top 10 best-selling photos for the last three years running. It was never in the top 10 for its first four years.
So it just goes to show some files will have a longer life… or may even take off when you least expect it.
Here are my top five photos of the last five years:
1. Seattle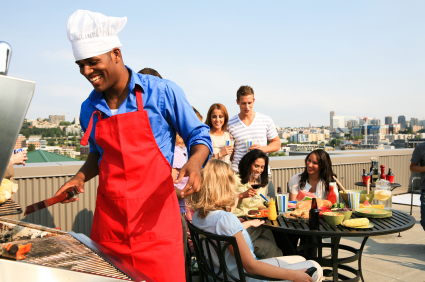 2. Austin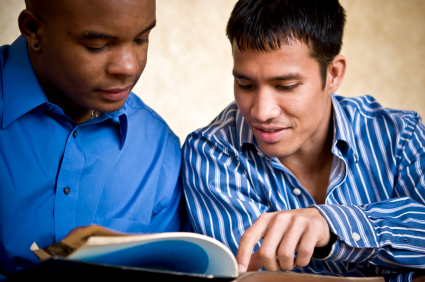 3. Vancouver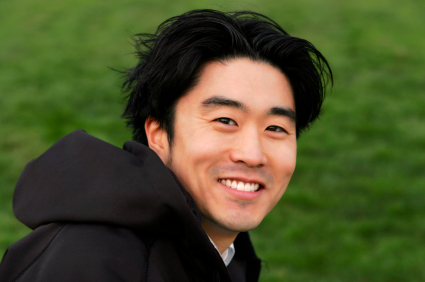 4. Portland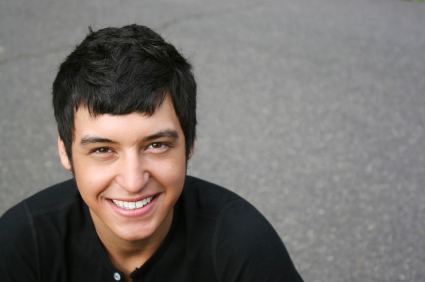 5. Olympia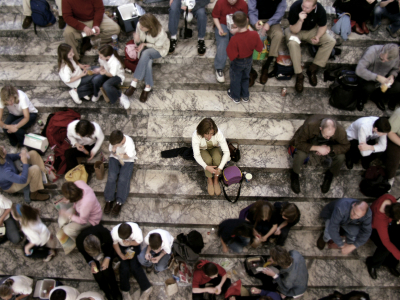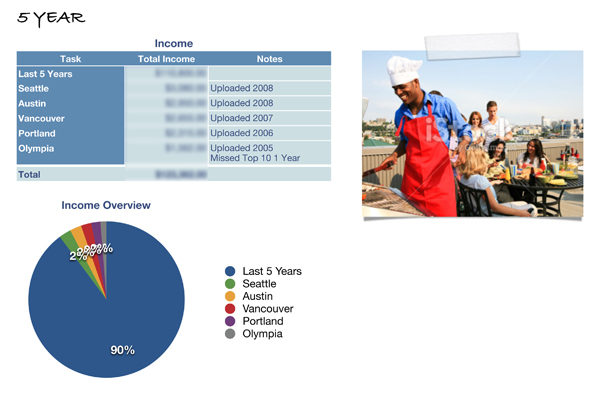 Only one photo is in the top five for the past year AND the top five for the past five years.
What stood out to me the most about my top five photos in the last five years is that they are very consistent. They were all uploaded between 2005 and 2008.
With the exception of one file for one year, they have all been in my top 10 every year since I uploaded them, including this year. While I do have some very strong series of shots that have done well as a group, these are the individual photos that have carried my portfolio over time.
These nine photos (since one is in both top five lists) represent less than .25% of my portfolio but year over year they earn 10% of my total sales.
As for themes and subject matter, as you can see, all but the one of iconic Paris are people photos. "People" is the primary subject I shoot, but it's certainly not the only subject in my portfolio.
I've heard it said before that the top 10% of your portfolio generates 90% of your revenue. Looking at my few top sellers, I tend to believe there is truth in that statement.
My encouragement to you is to keep shooting and uploading. In the end, you might be surprised what starts selling in a year or two… and remember that stock is a marathon, not a sprint.
Your Weekly Breakfast Dish
The Latest from your Breakfast StockClub Facebook Page
From Paula Ohreen: Thought I'd let you that I sold my 500th image today. Feels pretty good.
From Eneida Gastal-Keith: Yeah! Last three pictures of the batch submitted to iStock got accepted too! Nineteen out of nineteen. A hundred per cent approval rate feels really, really great! Besides, with one day of uploading, only, I tripled the number of pictures for sale there. And BTW, these three pictures were all taken for our Challenge.