Myth: The best-selling photos are meticulously planned – and taken using the highest spec photography gear.
Truth: The best photos should appear as though they were completely planned by a professional photographer blessed with high-end equipment.
Often the most profitable images are the simplest to execute and don't require fancy studio lights.
Take this following photo, for example. It's one of my early published images that was picked up for a feature article on Costa Rica…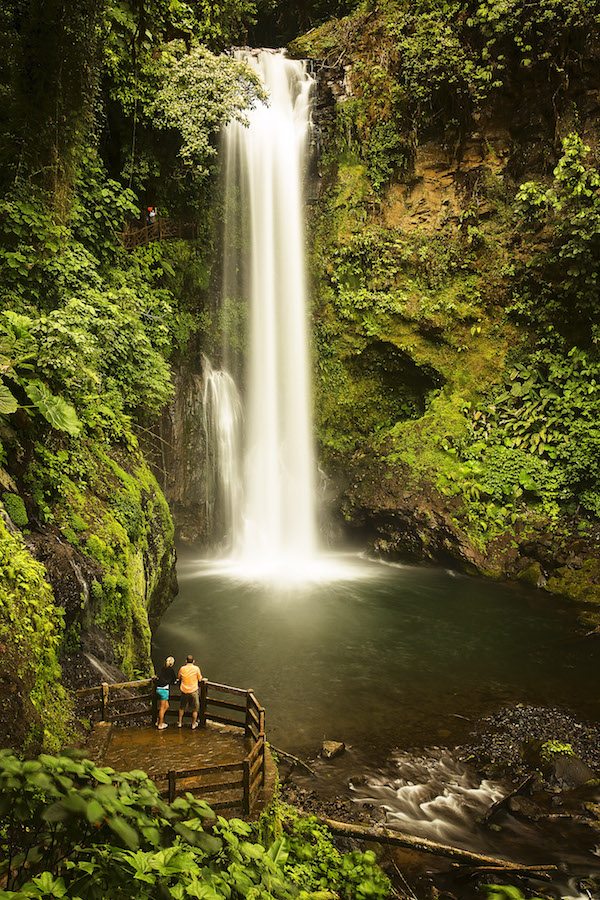 I took this image in the spring of 2013 while visiting La Paz Waterfall Gardens and Peace Lodge in Vara Blanca, Costa Rica.
When I shot the image, I never anticipated that it would be used as a two-page spread in a magazine. I simply wanted to create something that would be marketable as a good stock image.
The editors cropped it and here's how it appeared in the magazine…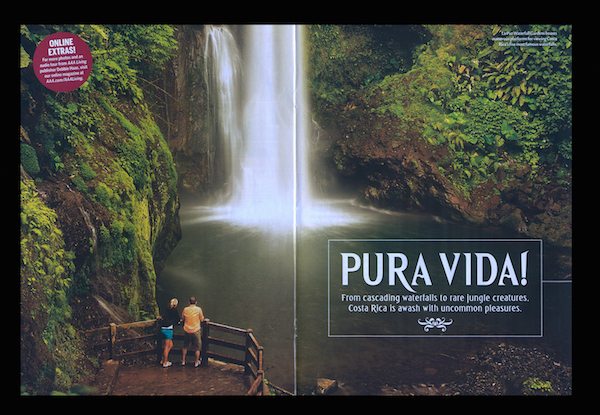 As I mentioned earlier this week, good lighting is critical when shooting outdoors.
This waterfall image is enhanced by soft diffused light taken on an overcast day. No fancy lights. No reflectors. No scrums or remote triggers.
Had it been sunny, the waterfall would have been overexposed and there would have been too much contrast in the scene. Instead, I was in the right place at the right time.
Another crucial element of the scene (the one I think makes it the most saleable) is the human element. In my travel photos, I almost always include a person or two in the landscape. In this image, I asked my two travel companions to descend to the lower overlook and stand looking out at the falls.
This was a strategic move on my part because I knew I wanted to sell this photo. It's something you can easily do with your photos too – just look around for a human element to add.
Here another one of my favorite "chance" photos — one I shot in Bhutan — that was later picked up as a cover for a travel magazine: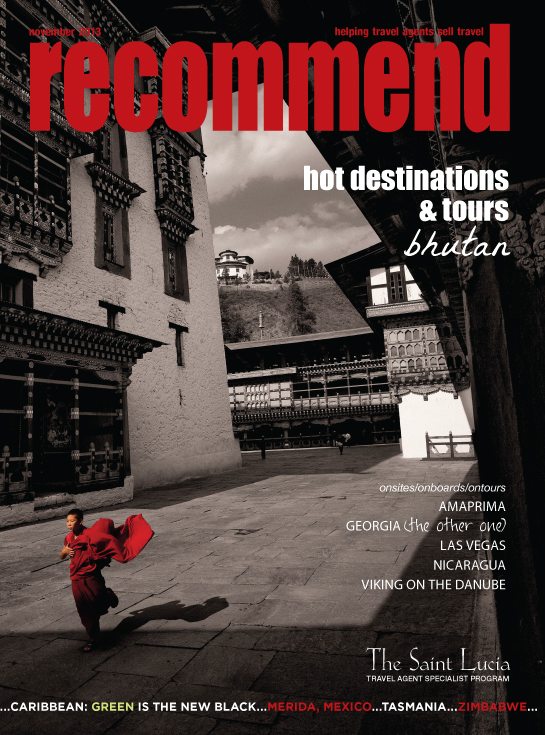 Unlike the first image, this image had absolutely no planning. And again, no fancy lights, reflectors, or equipment.
I saw the monk begin his run from the far end of the monastery courtyard and knew I had five seconds to capture him before he entered the shadow of the building. I quickly moved about 15 feet to my right, set my exposure, and fired off about three frames before he disappeared.
No tripod, no flash, no directing the monk to run to my left. Just an understanding of what would make an appealing image and the skills to execute it (after much practice).
You can take photos like this, too, by studying the work of successful photographers and learning what makes for an appealing image. It takes some practice to master. But soon, you'll be creating images that will sell…and you can go on to buy more expensive gear like studio lights (or not)!
In the meantime, just start with what you have. Don't wait and expect your photos to get better over night. And don't wait until you can buy another camera or another piece of gear.
[Editor's Note: Learn more about how you can fund your travels and make an extra income with photography, travel writing, blogging, and more in our free online newsletter The Right Way to Travel.  Sign up here today and we'll send you a new report, Profit From Your Photos: A Quick-Start Guide, completely FREE.]