Although there are no hard and fast rules for what constitutes a best-selling travel image, pictures that include people (especially people enjoying themselves), icons, and familiar subjects shot under unique conditions, do appeal to editors and other photo-buyers. Following are a few examples of these types of images. 1. PEOPLE HAVING FUN Pictures of people always attract editors' attention, and people having fun are even better. Shown here is an image of a man engaged in a fun (if intense) and exhilarating activity–kite surfing–in Puerto Rico. The tight, tilted composition, sunny day, and spraying water give the viewer a sense of speed and excitement. This image was published in Frommer's Puerto Rico Day by Day travel guide. Similar types of pictures would include a couple strolling on a deserted beach at sunset or a person shopping for souvenirs in a colorful market (the activity portrayed does not have to be physically intense; it's the fun part that matters most).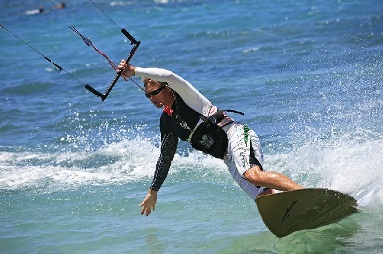 2. ICONS Whether you call them icons, clichés, or both, these types of images sell. Can you imagine an article about Paris without a picture of the Eiffel Tower? Neither can I. This next image shows a windmill reflected on a river in Haarlem, The Netherlands. The reflection on the slowly moving water gives the picture an impressionistic feel, and the cobalt blue tones of twilight nicely frame the illuminated mill.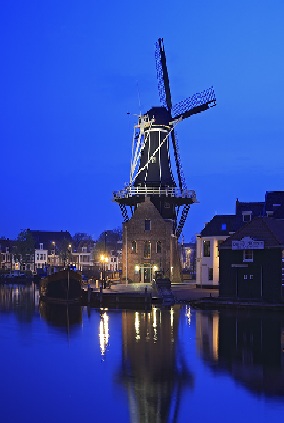 This image was published as part of an article in Shutterbug Magazine about photographing in Holland in the spring. Other images that made the cut in the article include tulips, canals in Amsterdam, and yes, wooden shoes. 3. FAMILIAR SUBJECTS PHOTOGRAPHED UNDER UNUSUAL CONDITIONS Whenever possible, try to photograph familiar subjects under unique conditions to make them stand out from the crowd. "Unique conditions" could entail dramatic weather or simply an unusual situation (a picture of a church fresco is good; a picture of the same fresco being restored would be better). Our final example depicts picnic shelters reflected on water in White Sands National Monument, New Mexico. The unique part of the image is the water, since it rarely rains in White Sands. The metal, parabolic-shaped picnic shelter, simple composition, and white sands in the background lend the image a futuristic feel.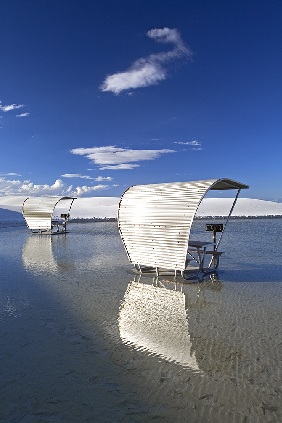 This picture was published as a chapter cover in the New Mexico Film Guide, a publication that helps movie producers select filming locations in the state. [Editor's Note: Learn more about how you can turn your pictures into cash in our free online newsletter The Right Way to Travel.  Sign up here today and we'll send you a new report, Selling Photos for Cash: A Quick-Start Guide, completely FREE.]