The first day of taking photos in a new country or location can be a little overwhelming. It's Day 1 of our Photography Expedition in Thailand, and between the markets, monks, tuk-tuks, incense, architecture, tropical fruits, and more… it's hard to know where to point your camera first. Luckily, we're in beautiful Chiang Mai, and the Thai people here seem to like having their picture taken.  But if you're ever in a situation like this where you're not sure what to photograph, here's a quick shoot list of things to photograph to get you started… 1. Details.  Ask yourself what the area you're shooting is known for and really hone in on it.  For us, our first shoot was at Doi Suthep temple, known for its golden Buddha statues, praying monks and precious metals like gold and jade.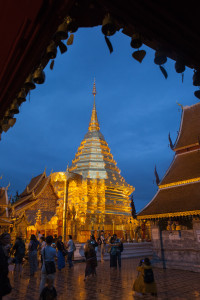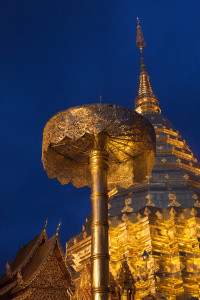 2. People.  In Thailand it's easy to photograph people because they like having their picture taken.  But you don't always need to have faces looking straight into the camera to get a human element in your photos.  Try different variations.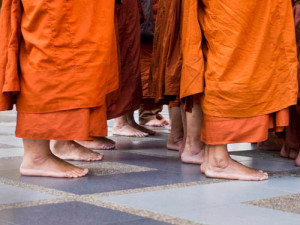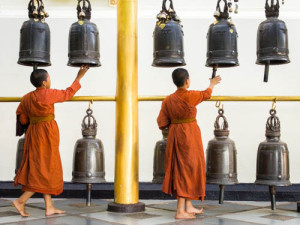 3. Different Perspectives. Experiment with different angles to get unique photos of common things.  Get down low, get up high, tilt your camera to shoot at an angle.  It's not only fun, it can increase your portfolio and the options you give to an editor or photo buyer, increasing your chances for a sale.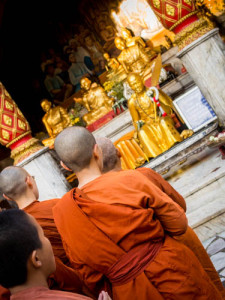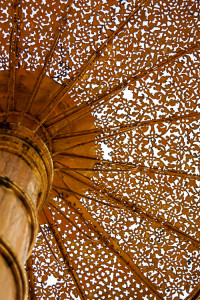 My favorite thing about these photo expeditions (aside from learning all the little tricks the pros use to get great travel photos) is that they're an opportunity to see the world with like-minded people who also love taking pictures and having fun when they travel. In our group, Lola is a full-time grandmother, Alan does regular business in China, Richard T. spends his days playing the stock market and Richard W. is a retired postal worker.  Gina manages a vacation rental business, Karen is a recently-retired secretary and Debbie, a widow these past eight years, is just looking for more fun and  an excuse to travel. Our lives are so different back home (my littlest one is still in diapers).  And yet here we are half way across the world getting ready to ride elephants, take a cooking class, release thousands of lanterns together, and having all sorts of adventures in Thailand. We're a team, helping each other with our cameras, congratulating all our best photos in our nightly review sessions, and laughing at each other's jokes.  It's only Day One, and it's already as if we're old friends. We're going to do more of these live events next year in cool places like Vietnam, Peru, Abu Dhabi, and more.  I hope you can make it. And stay tuned… tomorrow I'll share some more photos from the trip, along with my new favorite travel photo tip. Share on Facebook
[Editor's Note: Learn more about how you can turn your pictures into cash in our free online newsletter The Right Way to Travel.  Sign up here today and we'll send you a new report, Selling Photos for Cash: A Quick-Start Guide, completely FREE.]