I'm on a goal kick lately, in case you didn't notice.
This is the last issue we're going to talk about goals for a while. It's not the MOST fun topic, but I hope it's been motivating for the start of your year.
The past couple of weeks we've written down our top three goals for the year.
We've looked at taking our big goals and breaking them into smaller, doable chunks, creating action steps to get them done.
Today, let's talk about how to stick with them.
Of course, that's soooo much easier said than done. It's crazy how quickly a year can slip by when you get busy with the day-to-day.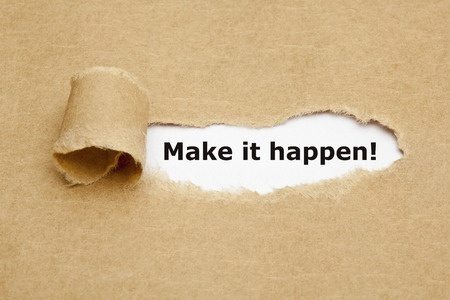 Let's make this year different. Here are my top three ways for how to make sure we reach our goals. I've adapted some of these ideas from the writings of David Allen, author of the book, Getting the Right Things Done, and also from Molly Cain, a Forbes contributor.
Envision it. As photographers we're visual people. We need to SEE things. Having a physical list of your goals is key, but let's take it further. Put something tangible that represents your goal up on your wall or refrigerator — a visual reminder. Make it beautiful, inspiring, or fun. Turn your goals into art!

For example, if one of your goals is to photograph a particular subject or location, then cut pictures out of a magazine that inspire you and make a collage. Create something, anything that represents your goal — you could draw it out, print it off, find an object, or take a photo.

Have a mini celebration. It is incredibly important to give yourself a little time each week to check-in. Do something nice for yourself. Drink a coffee. Eat a little chocolate. Put on your favorite song. Soak your feet — whatever it is that you like to do just for you. While you're at it, take an hour to regroup and look at both the week ahead and the week behind. What did you accomplish and what do you need to do? What's working and what's not?
Don't quit. Seriously, you can do this. You might have bumps in the road, small failures, and setbacks, but just keep going. Even if you do nothing for weeks… or even months. Pick up where you left off. Some weeks will be more productive than others. Don't beat yourself up over it. None of it matters as long as you keep going. No excuses. It might seem painfully obvious, but you really are the key to your success. Commit to it, own it, and do what you need to do.
Here's to making it happen!
Editor's Note: Learn more about getting started selling your photos online in stock agencies – no matter how much or little photography experience you have – in the Breakfast Stock Club e-newsletter. It's once a week, and it's free to join, here.