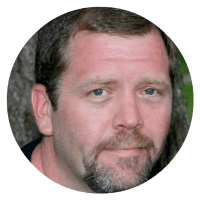 When I think back on taking pictures as a child—our family vacations, close-ups of bugs, flowers, and landscapes—as well as the pile of different cameras I've left in my wake, it shouldn't surprise me that I'm a professional photographer or that I'm sitting here writing this article…
But truth be told, it still amazes me every time one of my photographs sells, receives an award, or I'm asked to tell my story.
Photography wasn't my first career. I spent 20-plus years in the window-cleaning industry, going from crew leader to business owner. Sixteen years later, I now have my own crew of four as well as two office personnel.
I've done well in my career, serving the industry as a Board of Directors, a Former Association President, charitable event organizer, development team member, webmaster, and more. 
And my business, which I created with my wife Cindy has prospered: Xtreme Cleaning LLC is a respected and high-end residential window cleaning service with over 700 customers. I love the business that we created, and the many great friendships over the years, but I always wanted to start a new endeavor that follows my true passion: photography.
Not long ago, I had no understanding of the fundamentals of photography. My first introduction to Great Escape Publishing was via one of their online photography courses. When I started it, I was an "aperture—what?" and "ISO—who?" kind of guy.
But I worked hard at it, and now I can create the image I want with a full understanding of what I should do to achieve them. 
After attending the 2016 Ultimate Photography Workshop in Palm Springs, my passion only grew. I knew this was my future, by any means necessary. I left the workshop with a fire in my belly, knowledge in my mind, and tools in my hand, ready to say, "Look out world, here I am!" 
I took the tools I learned in the workshop and put those puppies to work. In that first year, I earned $1,500—just the taste I needed to propel me forward. 
I then dove into other Great Escape events, like the 2016 Tucson Storm Chasing Expedition. It was amazing. It was so much more than just a photography event. We created a family on that trip, all of whom I'm still in contact with. 
After coming home with outstanding images, I got to work contacting art galleries, entering photography contests, contacting magazines and other publications, and pretty much talking about my photography to anyone who would listen. As a result, I sold some images on canvas, framed and matted, as well as prints. 
Other jobs I lined up that same year were two church directories, some headshots, product shots, and property shots.  
My next trip was 2017 Alaska Northern Lights Photography Expedition and again it was amazing. It was cold; it was natural; it was majestic. We saw the Northern Lights in a way I just cannot explain. Even photographs don't do it justice but this one comes close: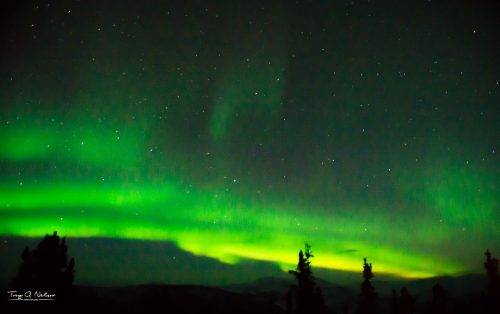 Along the way, I've discovered that my favorite way to photograph is macro abstract. I take images of a tiny part of something from an interesting angle or perspective. Everyone can do this—just start looking for patterns and think outside the box, then get snapping.
The biggest takeaway from my story is this: If I can do this, truly anyone can! By offering knowledge, tools, motivation and—most importantly—lifelong friendships, Great Escape Publishing makes it easier to succeed. 
I'm looking forward, more than ever, to the continued pursuit of photography and to following my passion.
[Editor's Note: Learn more about how you can fund your travels and make an extra income with photography, travel writing, blogging, and more in our free online newsletter The Right Way to Travel.  Sign up here today and we'll send you a new report, Five Fun Ways To Get Paid To Travel: A Quick-Start Guide, completely FREE.]