It's a strange mix of awe, excitement, and pure fear when a lion looks you straight in the eye and walks towards you, then plopping down for a rest in the shade of your Jeep. 
Bonnie, here, coming to you from one of my favorite photo expeditions in Tanzania. Today we're on the Serengeti, where lions sometimes relax in the shade of our vehicle. They don't care that you're mere feet away, taking photos out your window.
Apparently, neither do the cheetahs. This one got particularly friendly with us!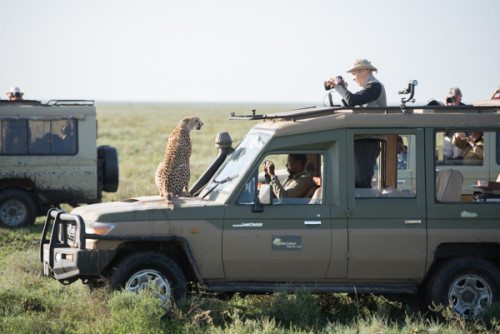 Everything here is exciting. Everything makes you want to pick up your camera and capture the moment, from herds of wildebeest as far as the eye can see… to lion cubs learning to hunt… to iconic African trees on the horizon.
But not everything makes an interesting photo. Even when you get all your settings right, your subject is exciting, and the setting is ideal, sometimes you need to wait for the right moment.
Take this cheetah photo, for example: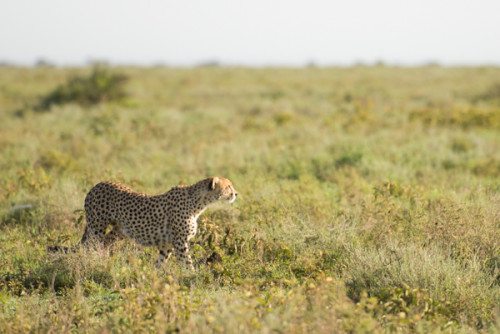 It's alright, but the cheetah is looking away, which makes the photo kind of boring. 
This is why it's important, even when something is really exciting, to slow down and wait for the shot. Once you take a few photos, keep your camera on your subject and wait. Especially if you want to come away with photos that sell.
In this case, I waited… and I got lucky. This second shot is much better, though I admit that I'll try uploading both to my stock agencies as soon as I get home to see which one sells better, because you never know.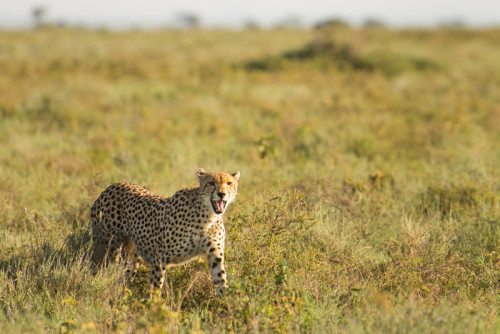 Here's one that Lori took that also got better as we waited…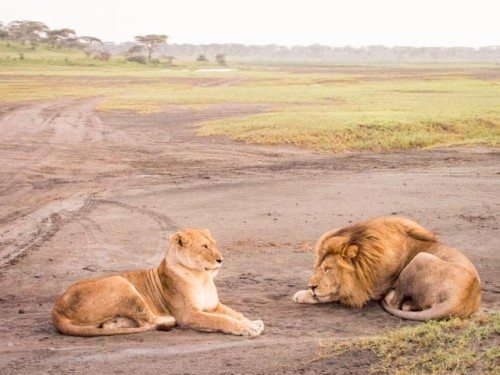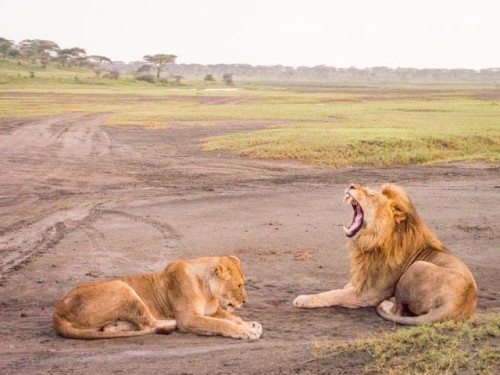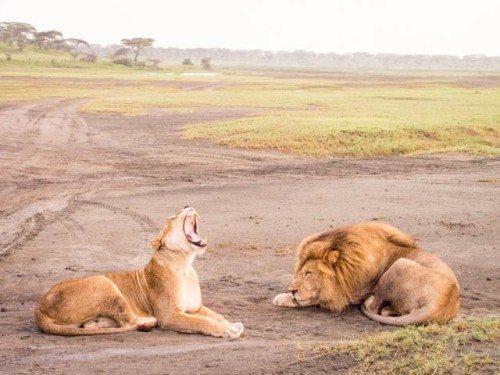 In stock photography, photos have a lot of different uses, so sometimes you need to just put them out there and see what sells.
That said, you can't just upload everything on your computer.  Most companies want technically perfect images, so you'll need to take the time to go through what you have and pick out the best.
Tomorrow we're off to find the Great Wildebeest Migration. Somewhere around here, two million wildebeest are milling about. 
I'll let you know what we find… and share another tip we learn along the way.
[Editor's Note: Learn more about how you can fund your travels and make an extra income with photography, travel writing, blogging, and more in our free online newsletter The Right Way to Travel.  Sign up here today and we'll send you a new report, Profit From Your Photos: A Quick-Start Guide, completely FREE.]