Sooner or later on your journey to becoming a world renowned photographer, you are going to look in the mirror and ask yourself two very important questions: 
1.) Is my work good enough to actually sell? And…
2.) If I do find someone who wants to buy it, what should I charge?  
These are common thoughts that face everyone at some point in the pursuit of their photographic dreams.
The common mistake that most people starting out make is focusing too much on their photographic skills.  
Now don't misunderstand me, having the necessary skill to create a beautiful image is certainly vital, because work that sucks isn't going to appeal to anyone.  
But a trap that snares a promising artist is thinking that, to be successful, you should have better lighting equipment, better posing acumen, or master every button on your camera, then you are wasting valuable time. 
A second fallacy is focusing on high-priced gear.  If only you had the latest, greatest, and most expensive camera body and lens… THEN AND ONLY THEN would people start beating down your door and clamoring for your prints.  
Both of these traps will keep you from actually making any money. If you're serious about having this career that's both fulfilling and profitable, focus instead on how to run a business.
The adage that I hear from most artists is that they are creative people and don't like or know how to sell. News flash:  EVERYONE IS SELLING SOMETHING!  
Be it your talent and knowledge at work, each person exists by selling something. It may not be a product, but all of us learn at an early age to sell. Now all you have to do is develop the confidence in yourself and your product (images) to start making money.
Most people think you have to have some secret or magical talent to sell. Actually, the formula for success in selling is quite simple – find a need and fill it! When you find clients that need what you provide, 90% of the sale is made. The last 10% though can be tricky.  
The thought process of most people venturing into these waters for the first time is to almost give away their work.  "Well, I'm just getting started", or "No one knows me yet." The REAL question is "Do I really believe that I am worth this much money?"  
Remember, you have spent a considerable amount of time and effort to pursue this dream of yours.  
When it comes to figuring how to price your photos, consider your CODB (costs of doing business); travel (even locally), equipment, post-processing, computers, equipment insurance, and creative fee.  
It would be a travesty and certainly not a good business practice to undersell yourself and your talent.
No matter what you charge, be it $2,000 or $50 for an image, someone is going to say that it's too high. You will only attract high-end clients if you have enough confidence to be able to stand behind your price.  
I have had people say that my images aren't worth what I am asking.  My reply is simple: my work is "One of a kind" and that exact image does not exist anywhere else, so if you want something that is unique – this is the price.  
If you don't create value in what you're selling, the client will always question it. It is better to walk away than cave and give it away. In the latter case, what you're saying to the client is, "You are right, I am not worth it!"
Another objection I hear is, "Well, so and so sells his prints cheaper." Then go buy from him, because he doesn't offer what I do. And then you and everyone else will have the same thing hanging on your wall. You might as well head down to the local big box store and get a mass produced piece.
The key component of making the system work for you is to know your market and clientele.  I do not approach or want to sell a bunch of prints or images for little or no money.  
I would rather sell this print of American Pharoah winning the Breeder's Cup Classic last year for $2,500 per image than sell 250 prints for $10! But that is just me. Time is money. It's THE single most valuable commodity you have, so use it wisely.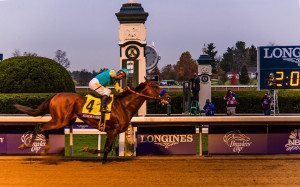 Another image that has sold for $400 per image is the attached one of the bourbon barrels at the Maker's Mark Distillery.  I have never had anyone question me on the prices of either of these because they are unique.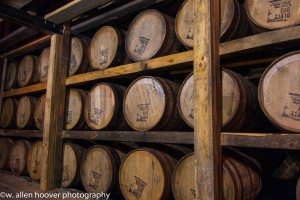 The Breeder's Cup image is a once-in-a-lifetime shot (and if you look closely, the horse and jockey are soft because he was moving so fast) and Kentucky is bourbon country so people want those – no questions asked. 
Maker's has even said that they want to buy this image and market it. And if they do that, the price will be substantial because I will be selling the rights to it for mass distribution.
The best advice I can offer is to develop a good business plan so you have a clear path to follow.  This will lead to satisfied clients that will gladly refer you to their friends.  
Once you find that niche, your business (and your profits) will take off. Strive to be different and offer them something they cannot get from anyone else. Remember that confidence is like a magnet – you will attract what you are.  
And nothing builds confidence quite like depositing big checks in your bank account!
[Editor's Note: Learn more about how you can fund your travels and make an extra income with photography, travel writing, blogging, and more in our free online newsletter The Right Way to Travel.  Sign up here today and we'll send you a new report, Five Fun Ways To Get Paid To Travel: A Quick-Start Guide, completely FREE.]