Every month, Breakfast Stock Club Premium Members get a fun new Challenge theme to photograph for their stock photography portfolios, and we just wrapped up our 60th Challenge! 
I love seeing the images that our members create each month, and this week I want to share a few of the submissions to our latest Challenge. The theme was Reflections, so let's look at what it takes to make stock-worthy photos out of something we all probably encounter every day.
This macro shot of grapes reflected in water droplets by Steven Danielson could definitely work for stock. Sharp focus, beautiful contrasting colors, and a simple, clean composition are things photo buyers often look for. The unusual angle and perspective could also help it stand out in stock photo galleries.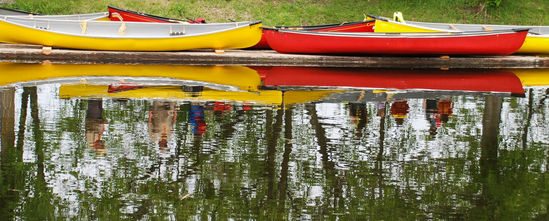 In this photo by Pj Eagle, we again have some beautiful, bold colors that really help the subject pop. The unique composition with the canoes at the top of the frame leaves a nice amount of copy space that designers could use. Also, the hint of people in the reflection adds a human element which could make this photo even more appealing to buyers.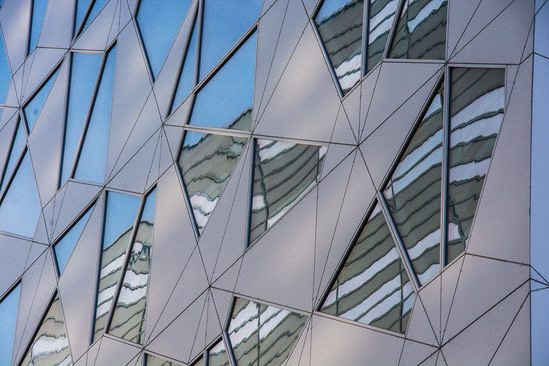 Abstract architectural shots can certainly do well as stock since they make useful backdrops that could be used for a variety of purposes such as financial and real estate media. In this image, Dagny Louise Rekaa has done a great job of creating a sense of place by composing her shot with both sky and building in the reflection. The simplicity of shape, line, and color works well here.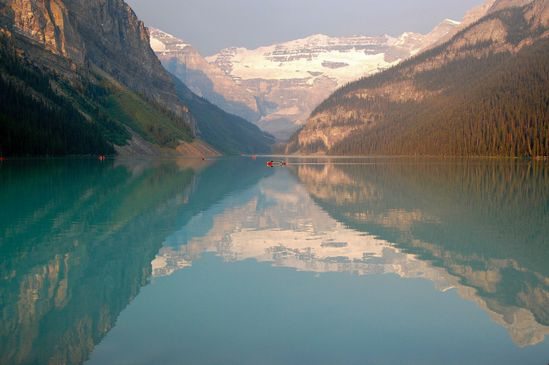 I loooove this shot. And photos with people doing something active usually rank among the top sellers at stock agencies. In this image by Joe Guglielmo, the reflection is an important part of the composition, and helps give the image a feeling of peace and tranquility. Even though the boaters are in the distance, they still provide an important sense of scale and also tell a story. 
This type of image conveys a strong mood that could represent many concepts and ideas such as exploration, freedom, serenity, and adventure (to name a few). Photos that evoke a strong feeling from the viewer will often do well as stock.
Our next Breakfast Stock Club Premium Challenge just started. If you'd like to get in on this one, we'd love to have you join us! You can give it a try here.
Editor's Note: Learn more about getting started selling your photos online in stock agencies – no matter how much or little photography experience you have – in the Breakfast Stock Club e-newsletter. It's once a week, and it's free to join, here.