If Tanzania isn't on your bucket list, it should be.
Thanks to international media grouping all 46 African countries into one big "Africa", much of the world thinks the whole of Africa is unsafe.  But it's a little like saying the crime in New York makes Kentucky dangerous.
Different countries in Africa have different values, languages, religions, tribes, and governments.  Tanzania is one of my favorites for its safety… but also for its breathtaking landscapes, its incredibly kind and generous people, and its mission to keep the wildlife wild.

People all over the world flock to Tanzania to see the animals – and that's one of the reasons I like to host photography tours there. But that's not the reason so many people return.  The reason they return is something else… something much deeper…
If I had to wager a guess, I'd say it gets into our blood.  I'd say that it's a winning combination of everything – the best wildlife in the world, stunning landscapes, ginormous natural spectacles like the great wildebeest migration, amazing and friendly people, to-die-for sunsets, top-notch accommodations, rich and tasty food, and the thrill of the hunt that comes from tracking lion, leopard, and cheetah in the wild. Some also come to climb Mount Kilimanjaro and bask on the white sand beaches of Zanzibar.  Participants on our tours have extended their stay to do both.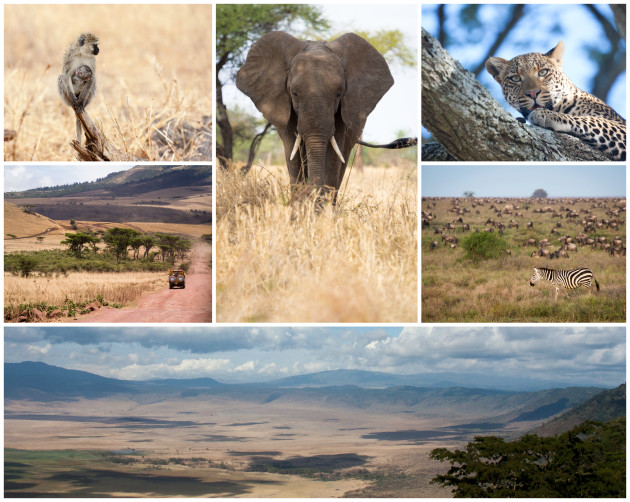 Whatever it is, it's the one and only destination in the world that – despite the high cost – people return to again and again, even to retrace the exact same path they already took.  Not many places can boast this kind of return rate and most travelers will tell you they're not quite sure what it is that keeps calling them back.
Should you ever go on safari in Tanzania, here are some tips on what to pack…
Your sense of adventure – There's nothing quite like waking up in the morning to a sunrise dotted with zebra and giraffe.  Grab your camera and head out early when the light is at its best.  It's magic!
Your patience – The best photos come to those who wait.  Our guides can tell if the animal is just walking around or if he's hungry.  If he's hungry, we wait.  It's only a matter of time before you-know-what.
Your camera – Our kid-in-the-candy-store scale on this type of trip is very high.  It's tempting to click, click, click away at the shutter snapping photos of all the stunning things around you.  But remember to slow down and take time to compose and you'll come home with much stronger images.
[Editor's Note: Learn more about how you can fund your travels and make an extra income with photography, travel writing, blogging, and more in our free online newsletter The Right Way to Travel.  Sign up here today and we'll send you a new report, Five Fun Ways To Get Paid To Travel: A Quick-Start Guide, completely FREE.]