It's said that imitation is the sincerest form of flattery. But when photography is determined by personal style, how do you know who to follow? Yesterday I sent you a photography personality quiz with questions about your skill level, the things you like to shoot most, and where you like to be when you're taking pictures. If you answered that you're  a beginner who likes to take pictures at home and while traveling, in your spare time and not-yet as a full-time endeavor, you should watch Bonnie Caton's portfolio. As a staff member at Great Escape Publishing, Bonnie uses stock photography as a fun hobby. Here's one of Bonnie's stock shots taken at home: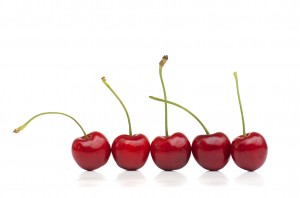 Working with props and experimenting on a white background helps you learn more about your camera. And you can use a tripod to ensure clean focus. Bonnie also uses herself as a model quite a bit — which works well if you're nervous or shy about approaching others: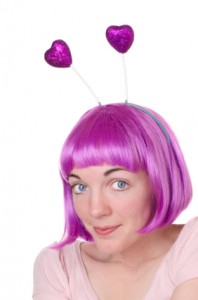 By posing for your own photos, you learn how to photograph people on your own time. If you answered in yesterday's quiz that you love nature and spend a lot of time outside, then perhaps stock photographer Danny Warren is a better "celebrity" model for you.  Danny also works on his stock photography part-time.  Yet he still earns enough royalties to pay the mortgage. Here are a few of Danny's pictures you might look to for inspiration…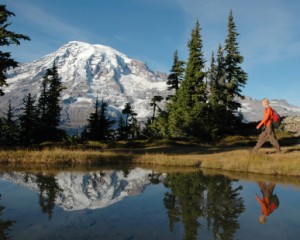 Danny uses mountains, trails, and sunsets as subjects in his photography. If you love taking landscape photos, take a tip from him and put people in the shots.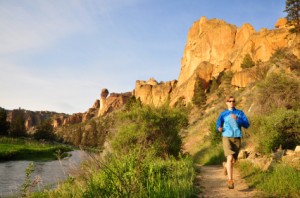 While the landscape remains the focal point, the model adds a human element to the picture and sells well. Do you love taking photos of people? Are almost all of the pictures in your portfolio of family and friends? Then you might learn a lot from professional photographer Shelly Perry.
This is Shelly's best-selling photo on iStock.com. Shelly's portfolio is full of pictures of everyday people, and it has gotten her far.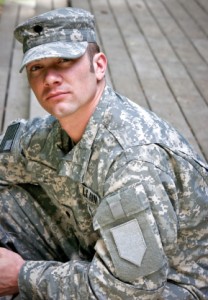 Shelly shoots people that are relatable, and that makes the photos saleable.  If you said on yesterday's survey that you like photographing people – friends and family mostly, then perhaps Shelly can be your portfolio model. And finally, if you consider yourself an advanced photographer… you love shooting models in the studio… and creativity and high fashion get you up in the morning and excited to work, you can look to Lise Gagné's portfolio for inspiration.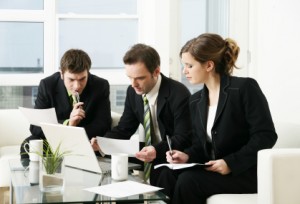 Lise is comfortable directing models and has made stock photography her full-time job. As an advanced photographer, Lise uses both Lightroom and Photoshop to give her pictures an extra edge.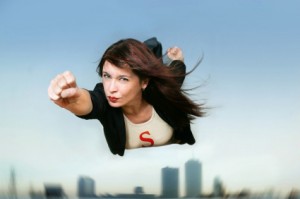 Whether your skills are beginner, intermediate or advanced, having a photography role model to follow can help you on your road to success. These photographers have made mistakes, and you will, too. But by looking at their work and using their tips, you can cut your learning curve in half. And, of course, half the fun of stock photography is the part where you actually get paid to take pictures all day. [Editor's Note: Learn more about how you can turn your pictures into cash in our free online newsletter The Right Way to Travel.  Sign up here today and we'll send you a new report, Selling Photos for Cash: A Quick-Start Guide, completely FREE.]