"Magical and mystical" is one way to describe rolling through the Serengeti at sunrise looking out for those animals on an early morning hunt. 
The scenery in Tanzania is hard to describe – in part because you can drive for what feels like a few miles, and have the whole world change before you. Our recent photography expedition was unlike any other trip I've ever been on. 
We were in three very different settings (four when you count the city of Arusha), and every scene we came to was stunning in its beauty. 
From gorgeous acacia trees and deep red roads on the edge of a crater, with bright new green all around… to the vast wide open spaces of the Serengeti… to the huge baobab trees with elephants lumbering around them… 
We saw everything but the rhinos. We even got to see a napping leopard in a tree. The lions, giraffes, and elephants were my personal favorites. But some of the smaller critters were adorable and fun to see, as well (including animals I'd never heard of before). Even the brand-new baby wildebeest were adorable.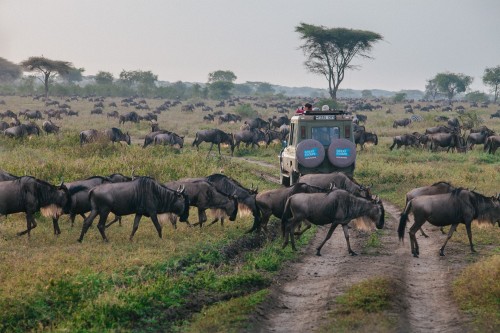 Of course, the Serengeti boasts many feathered friends, too—from tiny bright-colored sunbirds to larger birds like vultures and ostriches. To have the chance to see even a few of these in the wild is incredible. But to see such a diversity of animals and birds daily, sometimes by the minute, is mind blowing. 
We'd probably have missed a lot of these creatures without the help of our drivers and guides. These guys have the ability to spot and see animals in the distance with their bare naked eyes – animals that were difficult for us to spot through a telephoto zoom lens. When they spotted one, we would take off, rolling through the open spaces to get over to those animals. And because they know these animals well, what to watch for, what the mood and behavior means, I always felt safe and secure even when a mere few feet away from the big cats! 
The trip wasn't just about wildlife. We got to meet incredible people, too. 
One of my favorite days on the trip was when we were able to go to the Maasai village and get a small glimpse into the lifestyle, traditions, and customs of this semi-nomadic tribe.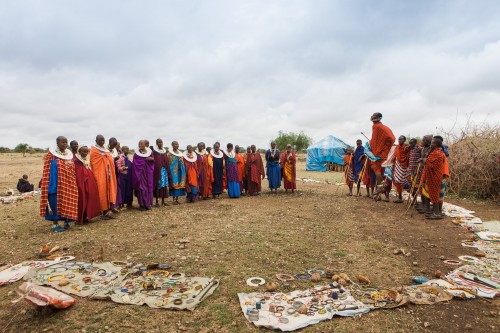 One photo tip I would give to everyone—one I plan to follow if I have the chance to go back—is to create two or three custom functions (if your camera has the capability). This means you can change a number of different settings and save all these changes under one group. So, in theory, you could have one set for Sunrise/Sunset, one set for a faster shutter speed for animals in motion, and another for your "standard" shooting situation or landscape or whatever else you tend to capture often. 
Having them set up as custom functions saves you the time and trouble of going through and changing each setting individually each time the situation changes. Believe me, the situation can change a lot out there… and pretty quickly. You don't want to miss anything because you're stuck fiddling with your settings. 
Finally, if you ever get the chance to go on one of these photo safaris, be sure you say "YES!" 
Here are a couple more of my favorite shots from the trip…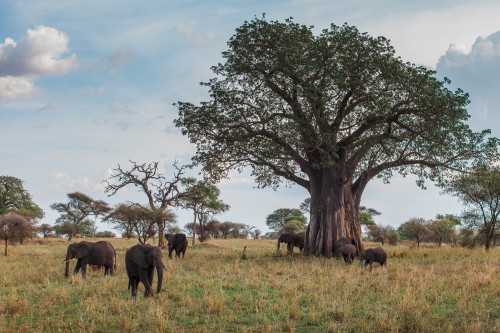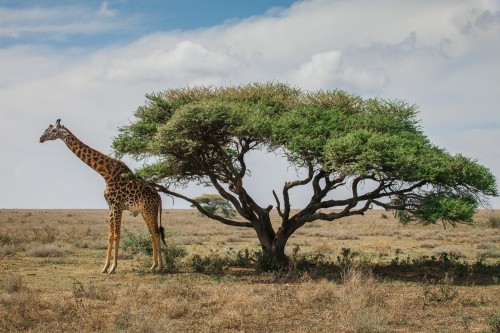 [Editor's Note: Learn more about how you can fund your travels and make an extra income with photography, travel writing, blogging, and more in our free online newsletter The Right Way to Travel.  Sign up here today and we'll send you a new report, Five Fun Ways To Get Paid To Travel: A Quick-Start Guide, completely FREE.]