Last week, I wrote about these two stock photos to show how a photo's "usefulness" will impact how many sales it gets — or doesn't get: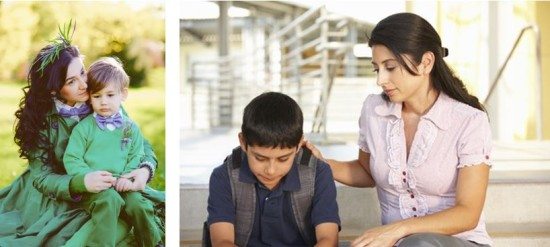 The first photo, while beautiful, likely won't get many stock photo sales. While the second photo, with a very clear concept, will.
But one reader wrote in with a great point, and I thought we should talk about it. Here's his note:
—–
Hey Bonnie,
The first photo in the last issue is beautifully composed, blurs the background, uses the pastels of Renoir, presents complex emotions and is a work of art. I would have it on my wall in a flash!
It's just that there's no place for it in a presentation in today's world so it's useless to a buyer. So I guess your point is made; stock photos need to be current.
Kind of sad in a way, though.
Jim Veinot
—–
It's true. Sometimes beautiful, artistic, wonderfully-composed photos just won't work well for stock. Thing is, stock photography is less about beauty and more about finding out what's useful to designers and photo buyers. 
You'll find very beautiful, artistic stock photos that sell well… but you'll also find plain and simple photos that do even better.
When it comes to art, you can sell your photos on café walls, in galleries, or online in fine art websites like Redbubble.com or FineArtAmerica.com.
But with stock, it's less about making art… and more about taking photos that will sell.
Luckily, if you're able to fill your portfolio with the kinds of photos that sell, you can enjoy a nice passive income stream while you're off making the kind of art you love most!
Editor's Note: Learn more about getting started selling your photos online in stock agencies – no matter how much or little photography experience you have – in the Breakfast Stock Club e-newsletter. It's once a week, and it's free to join, here.