Tanzanian giraffes love acacia trees. Somehow – miraculously – they manage to wrap their giant tongues around the thorny branches and pull the itty-bitty leaves into their mouths without getting impaled.
But acacia trees do not love giraffes. If one of them senses a nibble, it sends an alarm scent to the rest of the grove, and they all release a chemical that makes them taste bad to giraffes. (Take that, giraffes! Go nibble on someone your own size.)
This is why sneaky giraffes always snack down-wind of the grove.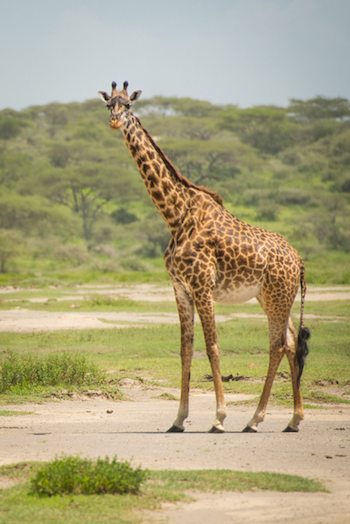 The world is full of fascinating happenings that we humans don't even notice until we start to look for them. Visiting Tanzania, you get to see them up close.
If you ever get an opportunity to go, you should. Here are my top three reasons why:
1. It will renew your awe for the planet.

Zebras are constantly on the lookout for anyone who wants to eat them while they make their way through the Serengeti. The oxpecker bird hangs out with the zebras, riding along on their backs and eating the bugs in their fur. Already, this is a great relationship, but it gets better. When the oxpecker sees a predator, it flies up into the air and shrieks, sounding the alarm for its zebra friends.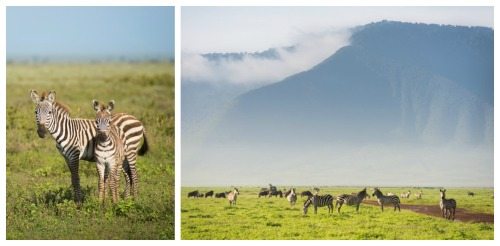 Every facet of the earth works in unison here. Plants, animals, geology, weather patterns… like well-oiled gears in a machine, the circle of life whirrs on.
We don't get to see this in our daily lives back home. Constantly checking Facebook, sitting in traffic, running errands, watching TV… it's easy to lose touch with this planet we live on. But Tanzania makes it impossible to ignore.
2. Sometimes you need to have a real adventure. This is it.
One of the best things I've ever seen is a cheetah running at full speed toward a group of gazelles. You see it on nature specials, in movies, on posters. But to see a cheetah run at full speed right in front of you really gets the heart pumping.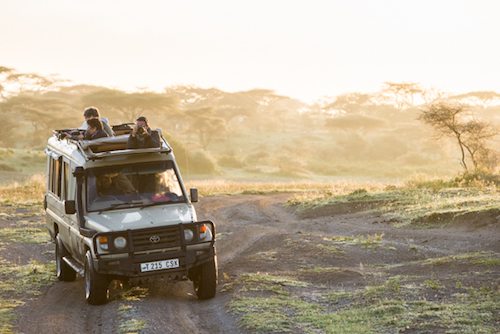 That, and bumping along the Serengeti in a Jeep, looking for lions and leopards, never knowing exactly what you'll find around the next corner. Surprise – it's an elephant family. And they're mere feet away from you!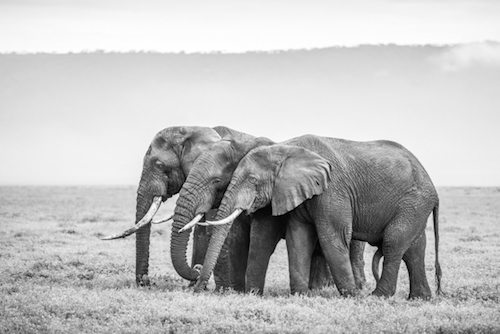 3. Photos you can't take at home.
The most impressive photos you will ever take are likely the photos you'll take in Tanzania. Very few people have photos of a pride of lions teaching their young to hunt. Of an elephant family making its way across the plains. Of the world's largest caldera, covered in jungle green, with a rainbow blooming over it.
Tanzania is, hands-down, one of the most beautiful places on earth. And it is teeming with wildlife. Not to mention friendly and fascinating people and cultures–all of which makes it the best destination for photographers.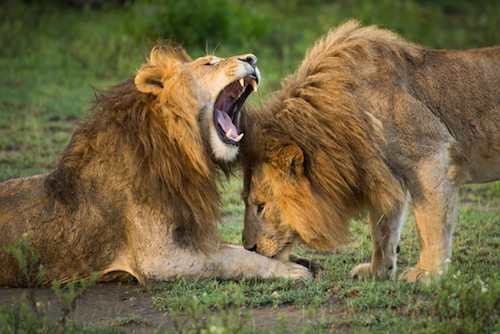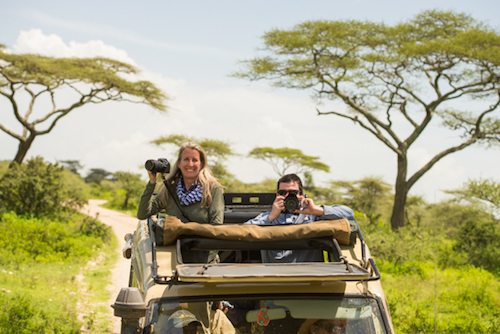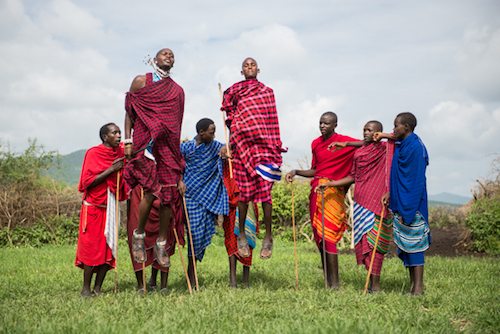 To experience these things first-hand sort of hits the "reset" button on your life. It knocks you out of the daily grind and brings you back to the things that matter. Not emails. Not silly office drama. Not organizing your closet or washing the car.
What matters in life – what makes it worth living – is having unique experiences that make you thankful to be alive. That is what going to Tanzania is all about. 
And if you can share it with someone you love, you'll have a trove of beautiful memories to share forever. 
[Editor's Note: Learn more about how you can fund your travels and make an extra income with photography, travel writing, blogging, and more in our free online newsletter The Right Way to Travel.  Sign up here today and we'll send you a new report, Five Fun Ways To Get Paid To Travel: A Quick-Start Guide, completely FREE.]