This is how I feel today…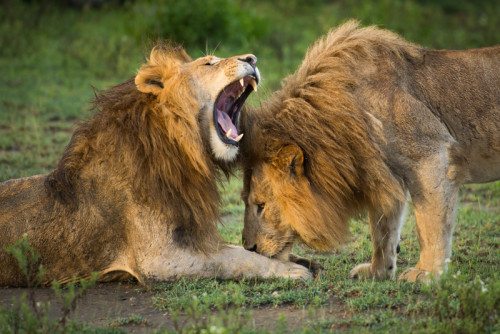 I don't want to go home!!!!
Over the past few days we've been out on safari, shooting and reviewing… and, much of the time, without internet access. Honestly, it feels so good to disconnect from the frenzy of everyday life and take in wild nature for a while.
Over the last two nights, we stayed in a luxury tent camp with only a few hours of electricity per day.
Tents? Yes. But hardly roughing it. Some of these tents are so spectacular you might as well hang a chandelier from the top.  We had full-sized toilets, showers, and poster beds with thick comforters and top-quality bedding… not to mention the fantastic food they cook out here.
In our down-time, we've been looking through our photos and putting the final touches on them with processing.
Every photo you submit to a stock agency needs a little bit of processing to bring out the colors and make it look its best.
With a program like Lightroom, sometimes you can even take a so-so photo and make it look great in just a minute or two.
Take a look at this elephant photo from here in Tanzania, before and after a few minutes of processing in Lightroom: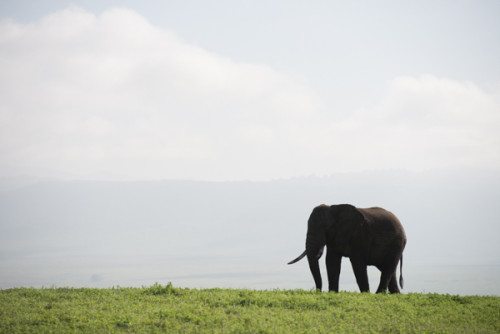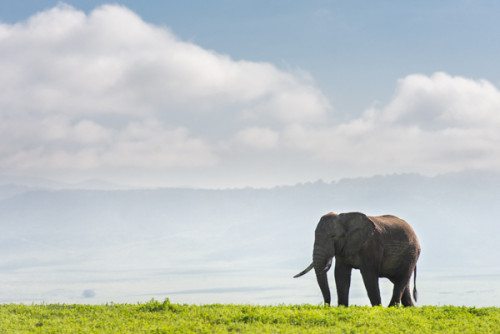 Here's another one, of my favorite tree outside our tent camp: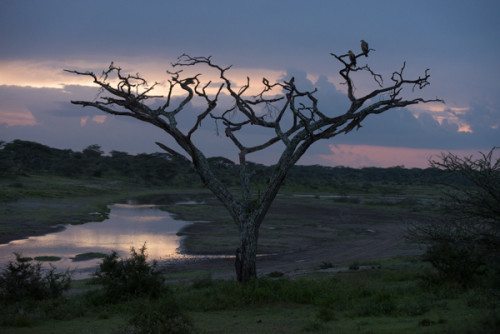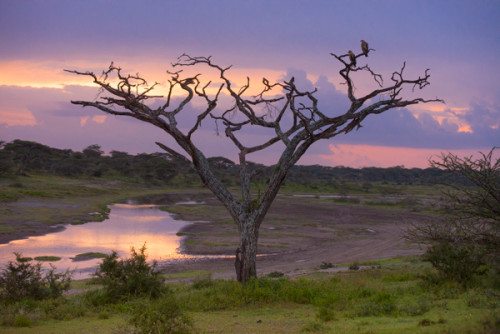 As I'm sure you've noticed, your camera doesn't always see things the way your eyes do. That's why Lightoom is so amazing — and so necessary — to make your photos look their best.
In both of these cases, I played with the contrast, shadows, saturation, and white balance sliders. And in the elephant shot, I used the Adjustment Brush to paint in a little bit of exposure over just the elephant.
What's amazing is that you may have tons of photos you never thought you'd use… that could look amazing after just a few minutes in Lightroom. 
Well, our trip has nearly come to an end. Everyone has learned so much about Africa, their cameras, composition, shooting when things get exciting, and, well, the mating rituals of lions. Twice.
And we've made new friends here, too. From our fantastic guides to our fellow photographers.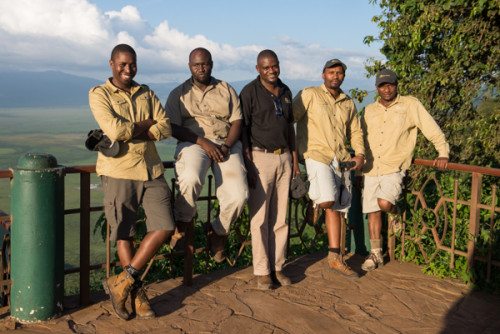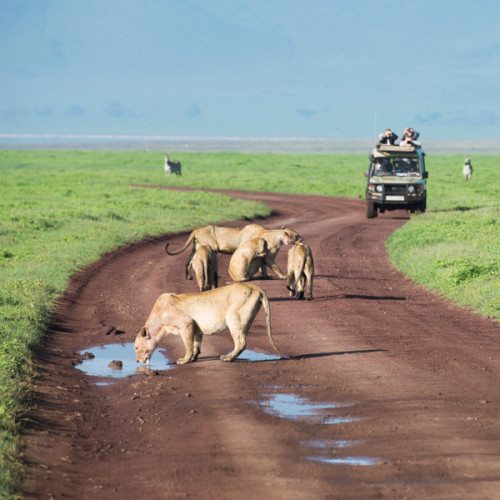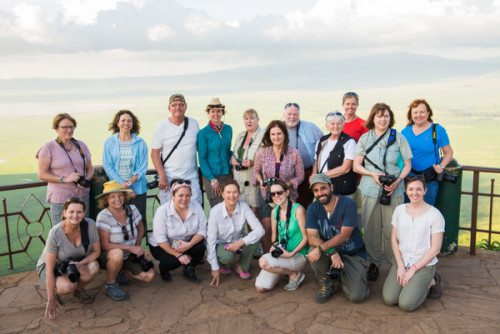 Tanzania is so much more than I ever expected. It's impossible to do it justice in a few notes. You have to see it. And once you do, you'll want to see it again.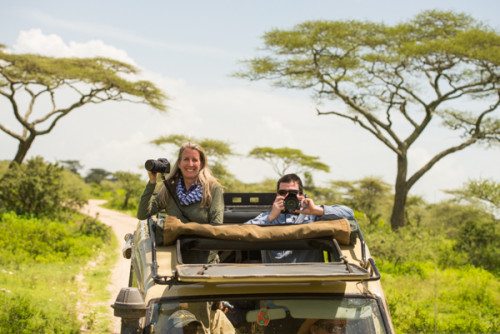 [Editor's Note: Learn more about how you can fund your travels and make an extra income with photography, travel writing, blogging, and more in our free online newsletter The Right Way to Travel.  Sign up here today and we'll send you a new report, Profit From Your Photos: A Quick-Start Guide, completely FREE.]