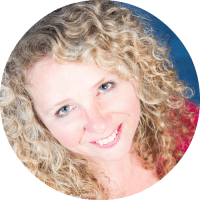 When I was a child I actually liked going to the dentist.  Many people, however, are petrified by fear and have not visited a dentist for years. 
Getting past this fear is a challenge, especially since the regulatory boards in many places restrict dentists from using certain words in their advertising or describing their facilities, equipment, and services as being superior in any way. This makes it difficult for dentists to let people know how much dentistry has changed or to set themselves apart.  
As a Google Street View photographer, I can offer dentists a great solution. Now, from the comfort of their own home, reluctant scaredy-cat patients can experience their facility, see the state-of-the-art equipment, and picture themselves in the chair facing a 52" TV. 
Or, if viewers prefer a more home-like experience, they can click on one of my virtual tours to see wood-paneled walls and a dentist's office that hasn't changed much in 30 years.  Not everyone feels best with new technology and some prefer a homier feel.
By showing a location in 360-degree photography, businesses don't have to "say" much to describe themselves. They can let the photos speak for themselves, and they don't have to pay a huge advertising fee to do it, since the cost of the photography can be covered by getting one new patient.
Some companies want 360-degree photos because they're cool.  Others understand that it means new business and—right now at least—it gives them a competitive edge.
Restaurants, hotels, retail stores and every other kind of business can benefit.  People gravitate to what is familiar. By providing an immersive 360-degree tour of their business, companies are able to give potential clients the comfort or peace of mind that comes with being familiar of a place they've never been.  They can communicate their luxury brand, huge selection, unique décor or whatever else sets them apart—without saying a word. And that's valuable. 
There is no doubt that over the next few years we'll see more and more exciting new uses for 360-degree photography.  Getting in now puts you ahead of the curve.
If you missed my last post, you can go here to read about your equipment options for taking 360-degree photography.
[Editor's Note: Learn more about how you can fund your travels and make an extra income with photography, travel writing, blogging, and more in our free online newsletter The Right Way to Travel.  Sign up here today and we'll send you a new report, Five Fun Ways To Get Paid To Travel: A Quick-Start Guide, completely FREE.]