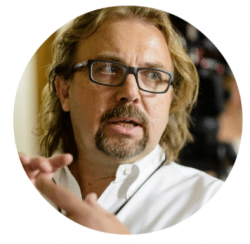 Congratulations! If you've been reading these emails all week, you're on your way to making money shooting video with your camera. And I couldn't be happier for you! 
I feel so very fortunate to be able to make my own schedule, enjoy my family and friends, and still make a good living traveling the world with my camera and laptop. And by following the tips that I'm giving you this week, with skill and effort, you'll be able to do the same.
Now, here are some of my top business tips to turbo-charge your career in video sales.
1. For sales, focus on quality over quantity
Practice often and always offer only your best work. Keep learning, keep improving, keep practicing. (Remember, earlier this week, I gave you a 10-step method for shooting high-quality video on your DSLR camera. Use it. And use it again.)
You have lots of competition… good competition. (Video does not have as much competition as photo stock, but it can still be intimidating.) 
If you consistently produce quality clips, you'll get noticed, which will lead to more sales. And, by quality, I'm referring to both the technical and aesthetic aspects of your shots. 
2. Build your brand
The goal here is to become known in your buyer's mind. When they need stock footage, you want your work to be what pops into their mind first – even before they think of what site they should go to. They should be thinking, "I need a clip of a water pump in Africa… I wonder if Joe has anything that would work?"
The most important thing you can do is to create original content with your own perspective. If you shoot your footage just like everyone else, then you'll get lost in the shuffle. The world doesn't need another video clip of a beach and palm tree… unless it is uniquely amazing. Look for amazing, and it will sell.
Promote yourself consistently across stock houses and social media. Use the same name, profile shot, and logo everywhere. It should be easy to find you, recognize you, and to find your clips. Think of yourself as a business.
3. Find a niche
You'll have better success if you can find an underserved niche – that's exactly what I've done. By stepping in to meet that need, you won't have a lot of competition, and you'll immediately be setting yourself apart as different – allowing your work to stand out. If you can't find an underserved niche, then find one that you enjoy or have easy access to. For example, maybe you have friends who work in agriculture and you can easily go out and shoot planting and harvesting.
Finally… knowledge is great, but it's almost worthless unless you put it into practice. Reread the emails from this week (starting here), and try it out. 
[Editor's Note: Learn more about how you can fund your travels and make an extra income with photography, travel writing, blogging, and more in our free online newsletter The Right Way to Travel.  Sign up here today and we'll send you a new report, Five Fun Ways To Get Paid To Travel: A Quick-Start Guide, completely FREE.]