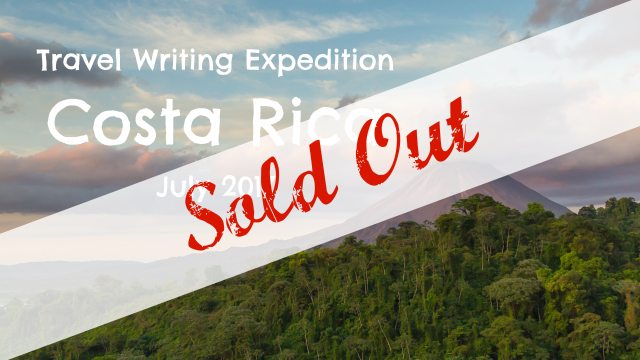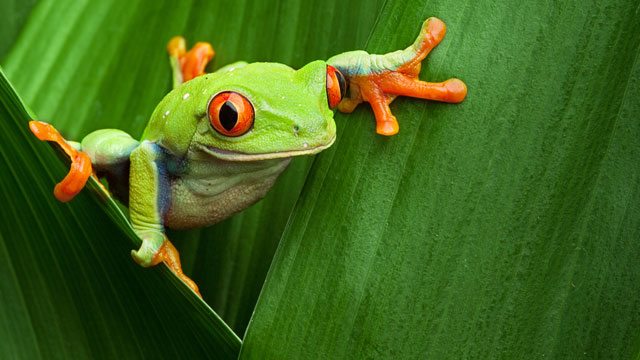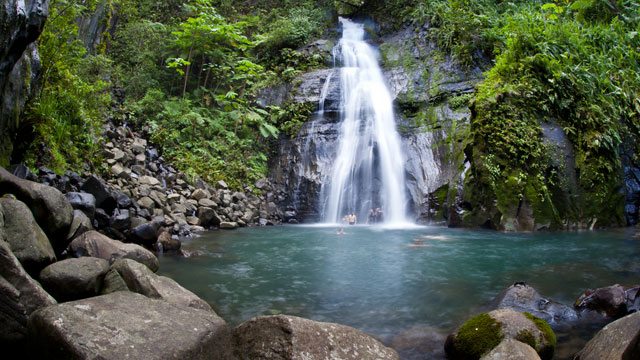 2017 Costa Rica Travel Writing Expedition

Costa Rica Travel Writing Expedition
July 20-26, 2017
Costa Rica is one of those places where you don't need to speak the language to come home saying, "Those people have to be the nicest in the world."
And visually, Costa Rica is just as compelling. 
Smaller in square miles than Lake Michigan, this tropical utopia is home to nearly 5% of the world's plant and animal species.  Its landscapes are jaw-droppingly gorgeous – from rain forests to beaches, waterfalls to glistening bays. 
And this July is your chance to see it all… exploring some of Costa Rica's natural wonders… meeting the locals… and learning first-hand about the country's rich culture… all while practicing your new skills as a bonafide travel writer.

Over six, adventure-filled days, you'll:
Traverse the treetop walkways and hanging bridges of the Monteverde Cloud Forest while monkeys swing from branch to branch and sloths laze in the midday sun…
Soak in one of Costa Rica's finest natural hot springs and indulge in a luxurious spa treatment while learning how to write top-notch reviews publications will clamor for…
Visit the Arenal Volcano… sample the finest chocolates in Central America… sip on world renowned coffee while getting to know the friendly and welcoming locals…
And do it all with a professional travel writer by your side, showing you how to get your stories published when you return home so you can start funding trips like these right away…
If you've ever dreamed of seeing your articles – along with your name – spread across glossy travel magazines… If you long for the type of career (or sideline) that allows you the luxury of traveling whenever you like and living wherever you choose…
Now is your chance to make it happen.
In July 2017 you'll spend six days exploring all that Costa Rica has to offer in a way you never could as a typical tourist – with a professional travel writer by your side, ready to share her hard-won insights and secrets for finding the best story ideas and getting them to the right editors.
You'll learn everything you need to know to travel in style, earn an income from your vacations, and feel the pride and prestige that comes with seeing your travel stories on the cover of magazines or in the travel section of a newspaper. 
With your pen and notebook in hand, you'll not only visit Costa Rica, but experience it. You'll see the world through the eyes of a travel writer, all while learning how to express what you see with colorful, visual descriptions that readers will clamor for.
Not only will you come away with a real passion for this part of the world, but you'll also learn all the ins and outs you need to travel like an esteemed travel writer – taking trips like this… time and time again… without paying a dime.
No matter your level of ability or experience, everyone will gain valuable insights geared toward propelling your career as a travel writer forward.
The bottom line is: You don't need prior experience to sell your stories to magazines and newspapers. You, too, can learn to write interesting and compelling stories that editors will buy and readers will love. 
And this July in Costa Rica, we'll show you exactly how it's done… while having the adventure of a lifetime!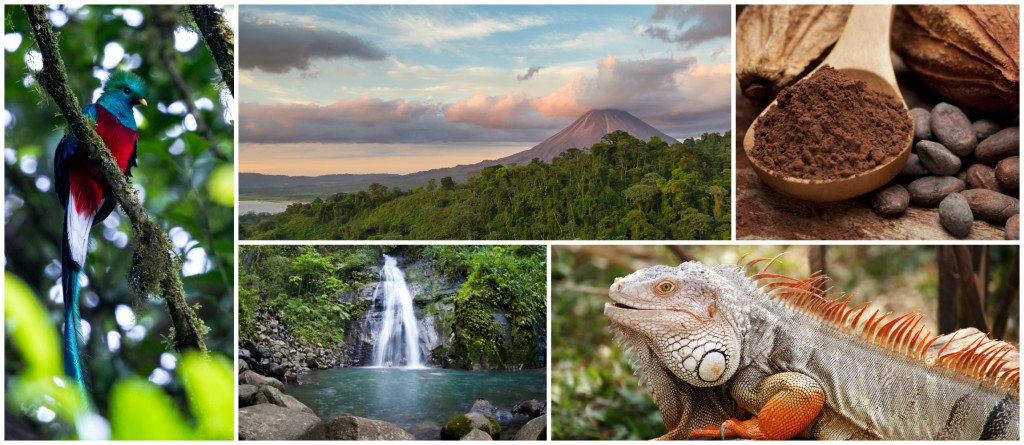 If you've ever leafed through a glossy travel magazine and thought, "I could write a story like that"…
If you love to travel and are looking for a way to help pay for your adventures…
If you have always liked to write but don't know how to start selling your stories…
Or, if you are just hungry to see the world in an adventurous and safe way, alongside a small group of like-minded people…
Then join us on this exciting adventure to Costa Rica, and we'll help you transform your writing skills… and your life.
In just six days, you'll learn everything you need to get up and running fast so you can start selling your stories and enjoying the freedom, flexibility, and incredible travel opportunities that are all part of the travel writer's life.


Here's a rundown of what you can expect…
THURSDAY, JULY 20: ARRIVAL IN SAN JOSÉ
You'll schedule your flight to San José International Airport (SJO) on this day and transfer to Hotel El Rodeo.
In the afternoon, you'll meet Margot – your instructor – and fellow attendees to go over the schedule and have your first travel writing session.
Dinner tonight is on your own, but we'll likely eat together at Hotel El Rodeo or head into town for a casual dinner together.
FRIDAY, JULY 21:  LA FORTUNA
After breakfast, we'll check out of our hotel and make our way to the town of La Fortuna, home of the famed Arenal Volcano.
For the better part of history, La Fortuna was nothing more than a sleepy agricultural town.  But in 1986, Arenal erupted after nearly 400 years of dormancy, turning this remote community into a central population point.
Visitors from around the world flocked to the city to witness the eerie lava flows, find red hot boulders expelled from the volcano, and gaze up at fiery night skies.
Today, Arenal has calmed to a few puffs of smoke and the occasional rumbling, but the simple sight of this impressive mountain continues to leave travelers in awe.
Before reaching our hotel in La Fortuna, we'll stop to tour a local coffee farm.  Here you'll have the opportunity to learn more about its history, the various stages for production, and other intriguing details that make Costa Rica's golden bean world-renowned.
After the tour, we'll make one last stop at Iguana Bridge.  This unassuming destination just outside of La Fortuna is home to hundreds of enormous iguanas, often found sunning themselves in the surrounding trees.  It's also a great place to sample some local ice-cream.
Next we'll check into our hotel and spend some time resting and relaxing before our evening travel-writing session. 
SATURDAY, JULY 22:  LA FORTUNA
In the morning, we'll enjoy breakfast at the hotel then set out to enjoy our sweetest rainforest experience… a chocolate tour.
Here, you'll learn all there is to know about this tantalizing dessert – from its discovery and use in tropical America to the process used for creating the sweet treat we know today.
During the tour, you'll help the chocolatiers through every step of the process… harvesting the fruit, drying and grinding the seed, developing the traditional ceremonial drink, and finally sampling this sweet, organic treat.
After the tour, you'll have some well-deserved free time.  You can rest and relax at the hotel, work on your travel writing, or dip your toe in one of La Fortuna's famous geothermic hot springs.
In the evening, we'll come together for a travel writing session and group review.
SUNDAY, JULY 23:  LA FORTUNA
After a leisurely morning and breakfast at the hotel, we'll meet for our next travel-writing session.  Then the rest of the day will be for you to explore and find your own version of La Fortuna.
You can venture to the local wildlife center to learn and see Costa Rican wildlife close up… or take a gondola ride through the rainforest for a breathtaking aerial view of the world below… or simply meander through town, learning more about the local culture.  You'll also get the chance to choose a custom spa treatment from a wide variety of choices like a hot stone lava massage… chocolate massage… aromatherapy Swedish massage… pure honey delight massage… and many more.
And in the evening, you'll take some time to write, turning the things you saw and experienced today into travel stories you can sell.
MONDAY, JULY 24:  MONTEVERDE
After breakfast, we'll make our way to Monteverde and check into our hotel there.  Once we've dropped our bags and freshened up, we'll take a walking tour through the city to learn more about its history and culture. 
Along the way, you'll learn about women's roles in the city's development, facts about its ecological surroundings, and find local artists perfecting their craft.
After a full day of exploration, you'll meet with Margot for an evening travel writing session.
TUESDAY, JULY 25:  MONTEVERDE
To protect its dense population of plant and animal species, 25% of Costa Rica's land is protected through a system of conservation areas and national parks, one of which is the Monteverde Cloud Forest Reserve.
This unique forest highland is continuously enveloped by clouds and mist, providing ample moisture for the area's tremendous biodiversity to flourish.  In the morning after breakfast, we'll set out to explore this enchanting jungle.
You'll begin your adventure in Selvatura Park, traversing the treetops on a series of suspension bridges, bringing you face to face with the rainforest canopy and its inhabitants.
Next, you'll venture just off the beaten path to Monteverde's butterfly gardens, home to nearly 30 species of butterfly, living in four different climate-controlled habitats.  Here you'll also see over 20 species of live insects and arachnids in the world's third largest insect collection.  Not to mention the frogs, lizards, geckos, and snakes you'll find in their own amphibian exhibit.
After a full day of exploring, we'll make our way back to the hotel for our final travel-writing session, followed by our farewell dinner at the Tree House Restaurant.
WEDNESDAY, JULY 26:  DEPART FROM SAN JOSÉ
Fly home from Costa Rica or extend your visit in this incredible country and do some exploring on your own.


Pricing and What's Included in Your 6-Day Costa Rica Expedition
Full Price: $4,789 per person
Special Early Bird Discount: Save $400 with your Early Bird Discount when you sign up today.
The full price of this workshop is $4,789 but you'll pay just $4,389* when you add your $400 Early Bird Discount and register today.
If your spouse or a guest would like to join you, he or she can do so for just $3,989.
(*Note: Additional discounts may apply. You can click through to the registration form at the link below to learn more.)
Easy Payment Plan: What's more, if you'd like to take advantage of our easy payment plan, you can register today for just $1,100 down.
Here's how it works:
Reserve a seat on the expedition for just $1,100 when you put your name on our attendee list today.
When you do, you'll automatically lock in the discounted workshop price of only $4,389* – a full $400 SAVINGS for you! (*Note: Additional discounts may apply.)
We'll bill your credit card $1,100 today, and 3 equal monthly payments thereafter. So you spread out the payments comfortably over 4 months between now and when the workshop starts in July.
The registration fee for the workshop includes:
Admission to six days of intensive class sessions and reviews geared to produce stories you can sell to magazines, newspapers or online websites…
Six nights' hotel accommodation…
Breakfast daily…
Private transportation to and from group activities…
Local, English-speaking guide…
Airport transfers are included if you stick to our itinerary.  If you arrive early or stay late, you'll need to arrange your own transfers at an additional fee.  We can help you with this…
Entrance admission to all events and activities…
A custom spa treatment at our hotel in La Fortuna…
A special farewell dinner on our last night…
Expert hands-on tuition from professional travel writer Margot Bigg, right by your side through this adventure…
Access to an exclusive, members-only Facebook group where travelers can ask questions, share their plans, meet one another before the event, and stay connected post-event…
Pre-Event Guidance from Great Escape Publishing Staff including what to expect, what to pack for the weather, equipment list, travel tips, and more…
Your Registration Does NOT Include:
Meals not already listed above (allow $40-$80 a day for this depending on whether you want fine-dining experiences or local eats).
Airfare to and from San José International Airport
Equipment – you must bring your own writing equipment (e.g. laptop, notebook, etc.) and camera
Exit taxes
Tips for tour guides and drivers (please allow $15-$20/day for tour guides and $5/day for drivers)

With Margot by your side, you'll quickly learn:
The tricks travel writers use to travel for free and what it takes to get started…
How best to get on the invite list for free trips so that offers for free stays come directly to you…
The proper way to contact an editor if you want to score an assignment…
How to look like a pro, even when you're not…
Which travel markets and publications are eager to work with freelancers…
Where to sell your Costa Rica stories when you get home…
And more.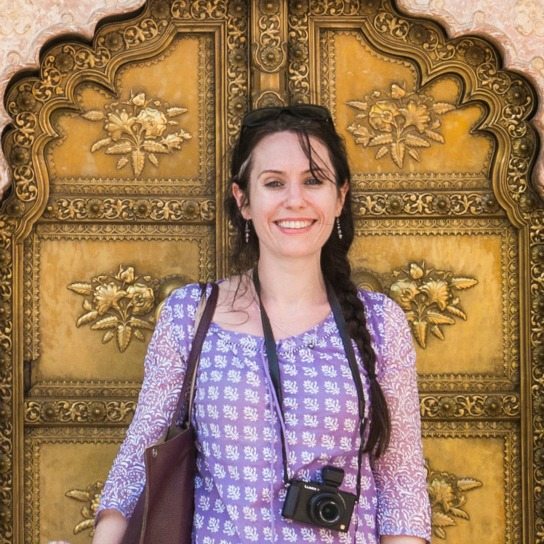 Margot Bigg writes on travel and music for publications around the world. She's the author of Moon Living Abroad in... [Read More]

Your Accommodations in Costa Rica
Hotel El Rodeo:  July 20-21, 2017
Hotel Arenal Kioro:  July 21-25, 2017
Hotel El Establo:  July 25-26, 2017
*Accommodations are subject to change.
"Margot is a professional travel writer and takes her craft seriously. She is eager to share her knowledge and insights and took us to the most interesting locations giving us excellent material for writing while enjoying an exciting journey. She is fun and flexible ensuring everyone had a great time." – Colleen Bessel
"Margot was just a delight .. she was so easy to get on with. Obviously she is a very experienced travel writer but she is so not up herself. All of her lessons were interesting, relevant and very 'do-able' (if that is a word). Nothing was too much trouble for Margot .. her knowledge of all things Indian is huge, but if anyone asked something that she wasn't sure about she always went out of her way to find the answer. I hope that I will have the pleasure of travelling with Margot again one day." – Jenny Taylor
"Margot is fun, interesting, engaged and an authentic person who is very talented, experienced, and knowledgable about her craft. She shared her 'secrets' without hesitation." – Mady Chaber
"Margot is personable, kind, funny, knowledgeable about our subject, India, and travel writing. She has the right experience for our trip. Being an editor, she knew how to tell us to write so the editors would read our pitch, and less likely to reject it." – Melanie Wood

What to Expect
Health: As with all overseas travel, it's recommended that you're up to date on all routine vaccinations. These include measles-mumps-rubella (MMR), diphtheria-tetanus-pertussis vaccine, varicella (chickenpox) vaccine, polio vaccine, and your yearly flu shot.
The Center for Disease Control and Prevention (CDC) also recommends the hepatitis A and Typhoid for travelers going to Costa Rica.  You can find all this, as well as more information pertaining to health precautions such as safe food, water, and animal interactions on the CDC website.
Money: Costa Rican Colón is the standard currency in Costa Rica.  However, U.S. dollars are frequently accepted, as are American Express, Visa, and MasterCard credit cards.  Note: Visa is generally considered to be the most widely used and accepted.  ATMs are also available in all of Costa Rica's major cities as well as in the San Jose International Airport.
Exit Tax: Depending on which airline you fly, an exit tax of $29 USD (subject to change) may be levied on departure.  Certain airlines include this tax in the cost of the ticket while others do not.  For more information, you can visit the Costa Rican Immigration Agency website and the San Jose International Airport website.
Internet Access: All hotels we are scheduled to stay at on this trip offer free internet access.
Electrical: Costa Rica operates on 110 volts and has a frequency of 60 Hertz, using prong types A and B – the same type of outlets found in the United States.
Insurance: We highly recommend insurance coverage for cancellation.  This should be taken at the time you book the trip.  We also recommend supplemental travel insurance to protect yourself in case of unplanned medical emergencies.
Entry/Exit Requirements: U.S. citizens are required to present a valid passport when traveling to Costa Rica with at least one blank page for your entry stamp.
ACTIVITY LEVEL: MODERATE TO HIGH
In Costa Rica, we will spend much of the time out and about walking, sometimes up and down hills, on irregular stairs, and often on uneven terrain. You should have the ability to walk comfortably for two miles and/or for an hour in these conditions.
Cancellation Policy: All our workshops and expeditions are non-refundable. If, however, you are unable to attend due to unforeseen circumstances – and you give us at least 60 days notice – we will be happy to apply your payment toward a future workshop, minus a $300 processing fee. If you cancel due to reasons that are covered by your purchased travel-insurance policy, we will advise the insurance company that your travel and conference fees are non-refundable.

← View All Events