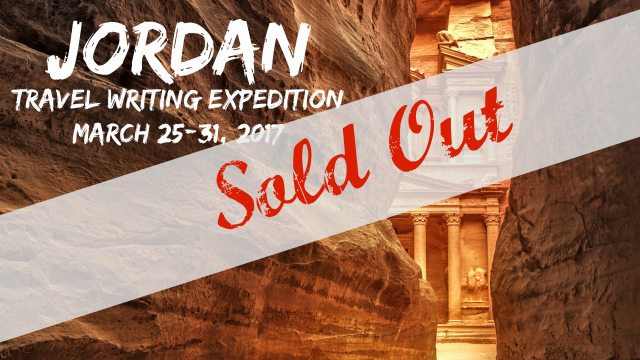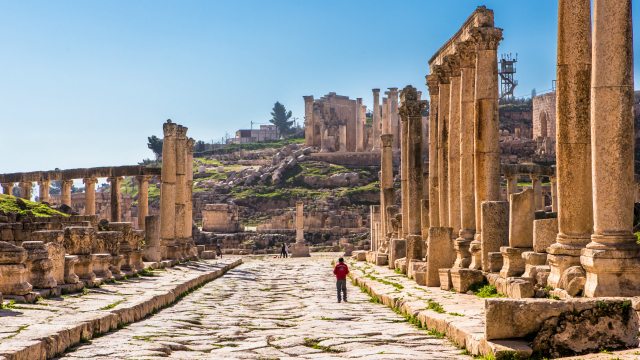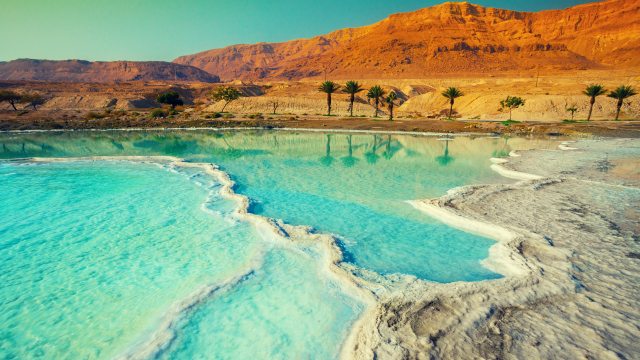 2017 Jordan Travel Writing Expedition

Discover the Excitement of the Travel Writer's Life…
While Exploring the "Lost City" of Petra with Professional Travel Writer Kyle Wagner by Your Side

If you've ever dreamed of seeing your travel stories — along with your by-line — spread across the glossy pages of magazines…
Of being able to work whenever and wherever you want… whether you're interested in a whole new career or just want a nice side income to supplement your travels…
Now is your chance to make it happen.
Join us March 25-31, 2017 in Jordan as we journey back in time and discover the "lost city" of Petra, pen in hand.
You'll spend seven days exploring all that Jordan has to offer in a way you never could as a typical tourist – with a professional travel writer by your side, ready to share her hard-won insights and secrets for finding the best story ideas and getting them to the right editors.
You'll learn everything you need to know to travel in style, earn an income from your vacations, and feel the pride and prestige that comes with seeing your travel stories on the cover of magazines or in the travel section of a newspaper.
Explore Jordan in the Company of Like-Minded Friends.
This winter is your chance to escape the cold and explore the historic, desert lands of Jordan.
We'll venture to the ancient city of Petra – a UNESCO World Heritage Site – once described as "a rose-red city half as old as time" due to the rose-colored rock face that it is carved out of.
You'll spend a day exploring the capital city of Amman, where the area's history stretches as far back as the Stone Age.
You'll visit the magnificent Roman Theatre at the center of town and wander through the traditional Amman bazaar or souk, taking in the aromatic spices and Arabic delicacies alongside a lively and colorful fruit and vegetable market. You'll find unique details and hear intriguing anecdotes you can later use to liven up your travel stories.
You'll visit the 18th-century Bedouin village of Dhana, overlooking Jordan's largest nature reserve.  The incredible biodiversity, history, and staggering beauty here is something you have to see to believe.
By Jeep, you will tour the moonscape terrain of Wadi Rum, and end the excursion with a stunning view of the sun setting over the desert horizon.
Spend the night at a private campsite and take in the dazzling night skies without the imposition of civilization.  In the evening, we'll gather around a campfire sharing stories, ideas, and gaining helpful insights for creating stories that can sell again and again.
From there we will make our way toward The Dead Sea, but not before visiting the ancient city of Madaba.  Here you'll see its famous 6th-century map of the Holy Land and its many restored Byzantine and Herodian mosaics.
And finally, you'll take a day to relax and bathe in The Dead Sea where the salt content is so high it is virtually impossible to sink.
Turn Your Stories into Cash and Your Travels into Paid Vacations Using the Skills and Secrets You'll Learn in Petra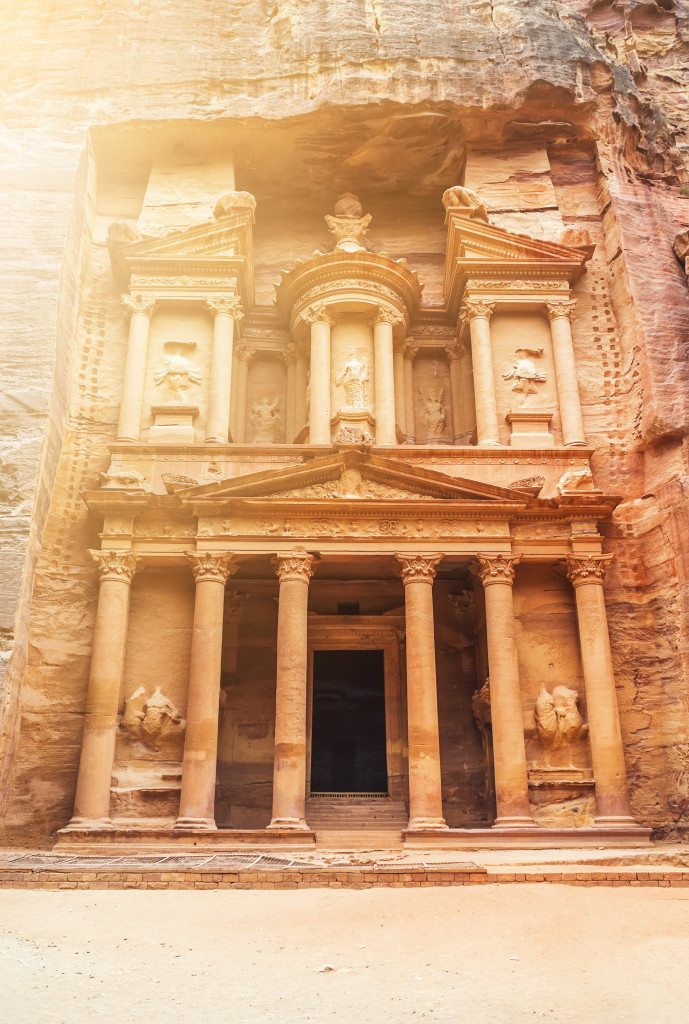 This March is your chance to experience Jordan, not just visit it. You'll see the world through the eyes of a travel writer, all while learning how to express what you see with colorful, visual descriptions that readers will clamour for.
Not only will you come away with a real passion for this part of the world, but you'll also learn all the ins and outs you need to travel like an esteemed travel writer – taking trips like this… time and time again… without paying a dime.
No matter your level of ability or experience, everyone will gain valuable insights geared toward propelling your career as a travel writer forward.
The bottom line is: You don't need experience to sell your stories to magazines and newspapers. You, too, can learn to write interesting and compelling stories that editors will buy and readers will love. 
And this March in Jordan, we'll show you exactly how it's done… while having the adventure of a lifetime!


Here's a run-down of what you can expect…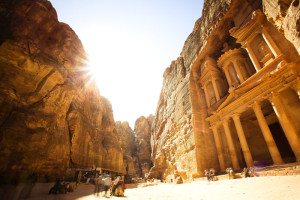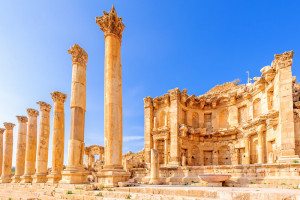 March 25: Arrival at Queen Alia Airport, Amman
You'll schedule your flight to Queen Alia Airport (AMM) on this day and transfer to our hotel in Amman. You'll have some time to relax and adjust before our first travel writing lesson and tour the next morning.
March 26: Amman City Tour and on to Petra
After breakfast at the hotel, you'll meet your instructor and fellow attendees to go over the schedule and have your first travel writing lesson.  After, we'll make our way into Amman and explore the city including visits to the famed Roman Theatre and souk.
In the afternoon we'll depart for Dhana, an 18th-century stone Bedouin village, overlooking Wadi Dhana and the Dhana Nature Reserve.
This hidden gem includes a variety of terrain, from sandstone cliffs to valleys and ravines nearly 50 meters below sea level.
From Dhana Old Village we'll continue on to the city right outside Petra for our overnight accommodations.
March 27: Petra
After breakfast together at the hotel, we'll spend the morning exploring the archeological site of Petra.
As you enter, you'll spot The Treasury, one of the most elaborate temples of the city, carved out of a sheer, sandstone rock face. You'll continue on and walk through The Street of Facades – a row of tall, monumental Nabatean tombs leading you to Petra's city center where you'll spend the day exploring with the group and on your own. 
In the late afternoon, we'll meet back at the hotel for our second travel writing presentation with Kyle, then take some time to grab dinner.
That evening, we'll head back to the UNESCO World Heritage Site to witness Petra by night. Aimed at recapturing the spirit of years gone by, you'll experience the city illuminated purely by candlelight. 
As flickering shadows dance across the ruin's walls, you will make your way back to the Treasury plaza where you can sip on hot tea, hear stories of Petra's forgotten past, and take in the sounds of traditional Bedouin music.
On this evening you will truly awaken all five senses, and use those sensations to add vivid, rich details to your stories.
March 28: Little Petra and on to Wadi Rum
We'll enjoy one last breakfast in Petra and head out towards our overnight in Wadi Rum.
En route, we'll stop for a visit and some free time in "Little Petra."  This northern Nabatean customs point is believed to have been the agricultural and trading center for those traveling to Petra.
Once at our Wadi Rum camp, you'll have free time to explore the camp grounds and the activities before we buckle in for a Jeep tour of the Wadi Rum protected area.
We'll end at sunset to take in the amazing desert views as the sky is painted orange and gold.
We'll make our way back to camp for dinner then spend sometime around the campfire, sharing stories and ideas under the dazzling night skies.
March 29: Wadi Rum, Madaba, and on to the Dead Sea
In the morning, we'll have breakfast together then make our way to Madaba.
This charming market town is home to the world's largest collection of ancient mosaics, including the famed 6th-century map of the Holy Land at St. George Church.  We'll see several restored Byzantine and Herodian mosaics in the Madaba Archeological Park, Apostles' Church, and Madaba Museum.
In the afternoon, we'll eat lunch together at Haret Jdoudna Restaurant then depart for our hotel at the Dead Sea.  Once we arrive, you'll have some time to rest and relax before your evening lesson with Kyle.
March 30: The Dead Sea
Today is your day for some well-deserved personal time.  After breakfast, you can bathe in The Dead Sea, indulge in one of many spa treatments available at the hotel, and work on your stories before your final writing lesson and review with Kyle in the evening.
March 31: Jerash and back to Amman
On our last day, we'll have breakfast at the hotel and depart for the historic city of Jerash in the late morning.
Nestled in a peaceful valley amid the mountains of Gilead, Jerash is home to one of the largest and most well-preserved sites of Roman architecture outside Italy.  For centuries this ancient city was buried in sand, protecting the ruins from nature's normal wear and tear.
Through various excavation efforts beginning in 1925 and continuing today, Jerash's Roman past is gradually being revealed.  Here, you'll marvel at the remarkably preserved paved and colonnaded streets, hilltop temples, theatres, baths, and grand plazas.
In the late afternoon we'll make our way back to Amman for our farewell dinner.
You can schedule your flight home in the late evening on this day or overnight and continue on in your travels. Note: most flights to the U.S. leave around midnight or even early in the morning (1 a.m. – 2 a.m.) on the next day.
Note: Our workshop schedules are always subject to change due to weather and other unpredictable events. The primary focus of this workshop is on travel writing and areas that are good for travel writing.


Full Price: $5,159 per person
Special First-In Discount: Save $500 with your First-In Discount when you sign up today.
The full price of this workshop is $5,159 but you'll pay just $4,659* when you add the $500 First-In Discount and register today.
If your spouse or a guest would like to join you, he or she can do so for just $4,099.
(*Note: Additional discounts may apply. You can click through to the registration form at the link below to learn more.)
The registration fee for the workshop includes:
Admission to seven days of intensive class sessions and reviews geared to produce stories you can sell to magazines, newspapers or online websites…
Six nights' hotel accommodation: one night in Amman, two nights in Petra, one night camping at Wadi Rum, and two nights at The Dead Sea…
Breakfast daily…
Lunch on Day 5 at Haret Jdoudna Restaurant in Madaba…
Air-conditioned deluxe coach transportation to and from group activities…
Jordanian visa pre-arranged on arrival…
Airport transfers are included if you stick to our itinerary.  If you arrive early or stay late, you'll need to arrange your own transfers at an additional fee.  We can help you with this.
Entrance admission to all events and activities…
Local, English-speaking guide…
Expert hands-on tuition from professional travel writer Kyle Wagner, right by your side through this adventure…
A special farewell dinner on our last night…
Access to an exclusive, members-only Facebook group where travelers can ask questions, share their plans, meet one another before the event, and stay connected post-event…
Pre-Event Guidance from Great Escape Publishing Staff including what to expect, what to pack for the weather, equipment list, travel tips, and more…
Your Registration Does NOT Include:
Meals not already listed above (allow $30-$40 a day for this depending on whether you want fine-dining experiences or local eats.)
Airfare to and from Queen Alia Airport in Amman, Jordan.
Equipment – you must bring your own writing equipment (e.g. laptop, notebook, etc.) and camera
Tips for Tour Guides and Bus Drivers (tipping is at your discretion, but I usually budget $5/day for a great tour guide, and $3/day for bus drivers.)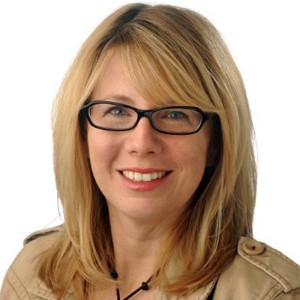 Kyle Wagner is a freelance writer, editor, and restaurant consultant. A Pittsburgh native, she put herself through journalism school by... [Read More]

Your Accommodations in Jordan
Amman
Al Qasr Metropole Hotel:  March 25-26, 2017
Petra
Petra Guest House:  March 26-28, 2017
Wadi Rum
Wadi Rum Luxury Camp:  March 28-29, 2017
The Dead Sea
The Dead Sea Spa Hotel:  March 29-31, 2017

For more details on itinerary, pricing, and instructors, click on the links at the top of this page.
Here's What Past Great Escape Publishing Workshop Attendees Have to Say…
"Great Escape Publishing pulls out all the stops to plan an 'experience' not a 'trip.' Absolutely recommend them for seasoned and novice travellers alike." — Connie Owens
"Great Escape Publishing keeps their workshops small on purpose so that each individual has one-on-one time with instructors and comes away with tangible results. You feel that they sincerely want you to be successful because they understand that your success… is their success! Destination workshops and world travel – works for me!" — Sarita Simmons
"These workshops are a wonderful opportunity to travel to a new locale and explore while learning a new skill." — Sandra M.
"I would definitely recommend this workshop to others. It's a great way to explore a city and one's own creativity." — Heather G.
Why You Want to Travel with Kyle Wagner…
"Kyle's talent for being direct and informative while also being funny is her biggest strength. It would be hard to find a more knowledgeable or experienced editor." — Alicia Dietrich 
"Kyle has a fabulous sense of humor and is very organized in her presentations.  She keeps her presentations focused and on track.  She is extremely clear about what is expected." — Karen Renz
"Kyle gave an informed, no nonsense assessment of what an editor requires and also what is unacceptable.  I feel this will help me a great deal in my initial queries." — Peggy Ann Connolly
"Strength: humor and candor. This professional editor provides clear guidelines on the do's and don'ts of submitting your work while eliciting giggles and belly laughs from her audience the entire time." — David Elliott
"With Kyle, it is very apparent you are learning from an industry expert.  She continuously drops gems of information and guidance.  She is super funny, thus her learning environment is easily one of full engagement." — Donna Dixon
"What you see is what you get. She's a no nonsense person with a huge amount of knowledge to share. You can't help but learn something from her." — Bev Hart

Health:  As with all overseas travel, it's recommended that you're up to date on all routine vaccinations. These include measles-mumps-rubella (MMR), diphtheria-tetanus-pertussis vaccine, varicella (chickenpox) vaccine, polio vaccine, and your yearly flu shot.
The Center for Disease Control and Prevention (CDC) also recommends Hepatitis A and Typhoid for travelers going to Jordan. You can find all this, as well as more information pertaining to health precautions such as safe food and water practices on the CDC Website.
Money: Jordanian Dinar is the currency used in Jordan.  Visa, MasterCard, and American Express cards are widely accepted for payments by most shops and restaurants around the country, but paying with cash (Jordanian Dinar) is generally easier.  In some establishments you may be charged a 3-4% service fee for paying by credit card.  ATMs are widely available and can be easily accessed near our hotels in Amman, Petra, and The Dead Sea as well as at the airport. 
Internet Access: All rooms at our hotels in Amman, Petra, and at The Dead Sea are equipped with free Wi-Fi.  The only place you will not have access is at our desert camp in Wadi Rum.
Electrical: Jordan's electrical system is a bit confusing with as many as five different types of outlets (Type C,D,F,G and J). The standard voltage is 230V and frequency is 50Hz, so you will likely need a converter as well.  Some electronic devices and chargers may have dual voltage.
Insurance:  We highly recommend insurance coverage for cancellation.  This should be taken at the time you book the trip.  We also recommend supplemental travel insurance to protect yourself in case of unplanned medical emergencies.
Visa Entry/Exit Requirements: U.S. Citizens are required to present a valid passport when traveling to Jordan with at least one blank page for your entry stamp.  Jordan also requires a single-entry travel visa for all U.S. citizens.  This will be provided for you upon arrival and is typically valid for 30 days.
ACTIVITY LEVEL: HIGH
In Jordan, we will spend much of the time out and about walking, sometimes up and down hills, on irregular stairs, and often on uneven terrain. You should have the ability to walk comfortably for two miles and/or for an hour in these conditions.
For our Jeep excursion in Wadi Rum, you should be able to withstand several hours of sitting and bouncing around on the bumpy terrain.
And lastly, Jordan is a desert climate with relatively low humidity.  It is important to drink plenty of water while on the tour, even when you don't feel especially thirsty.
If you are unable to keep up with the group, please understand that you might not be able to participate in an activity. If you have concerns about physical limitations, please contact a Great Escape Publishing staff member before registering. You can email us here or call (561) 860-8266.
Cancellation Policy: All our workshops and expeditions are non-refundable. If, however, you are unable to attend due to unforeseen circumstances – and you give us at least 60 days notice – we will be happy to apply your payment toward a future workshop, minus a $300 processing fee. If you cancel due to reasons that are covered by your purchased travel-insurance policy, we will advise the insurance company that your travel and conference fees are non-refundable. 

← View All Events