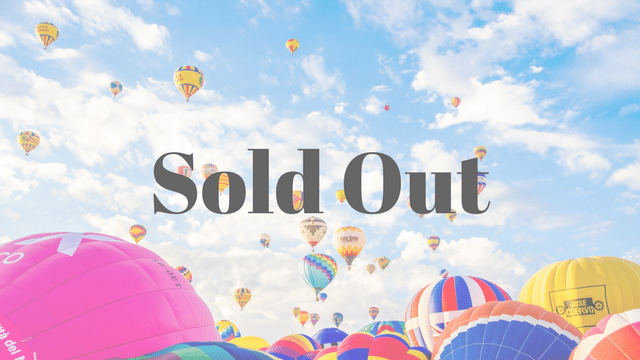 2017 New Mexico Balloon Fiesta Photography Expedition

Join Us For the Most Colorful Event on Our Calendar This Year…

New Mexico Balloon Fiesta Photography Expedition
October 11-16, 2017
Watch hundreds of magnificent hot-air balloons launch into the sky… experience the magic of the "After Glow" fireworks extravaganza… take a trolly tour of historic Albuquerque, and much, much more…
Over six adventure-filled days in New Mexico, you'll:
Learn the techniques a professional photographer uses to shoot pictures that sell for $50, $150, $500 and more… over and over again…
Get hands-on practical experience applying your new skills – while you explore one of the country's most charming states…
Discover how travel photographers create and market their photos – and how you can double or even triple your photography income…
Find out how to turn your photos into cash – and enjoy the freedom, independence, and travel opportunities that freelance photography delivers…
If you're intrigued by the prestige of seeing your photos in magazines… if you long for a career or sideline that lets you travel whenever you like and live wherever you prefer… then this is, hands down, the best place to begin your adventure.
Efrain has a schedule that takes in both the crisp desert skies by day… and the magic of a nighttime shoot where you'll capture the beauty of the lit-up balloons after dark…
Not only will you come away with a real passion for New Mexico – having discovered it through your camera's lens – but you'll also learn all the ins and outs you need to take amazing photos… and sell them.
Take Your Photo Skills to New Heights…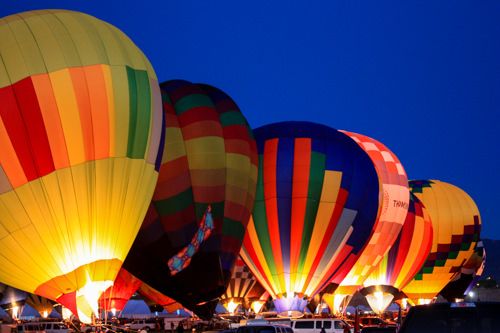 With Efrain by your side, you'll stroll through rows and rows of colorful, vibrant balloons, snapping photos all the while… watching as each one gracefully ascends to the early-morning sky…
You'll take a trolley tour through downtown Albuquerque, soaking up the old and new… experimenting with landmark buildings, people shots, and the little details that make great close-up shots for magazine articles…
And, of course, no trip is complete without sampling the local cuisine. On this expedition, we've organized a day-trip to Santa Fe where you'll try your hand at cooking… tasting… and photographing traditional southwest dishes in an interactive cooking class.
Explore New Mexico in the Company of Like-Minded Friends
This October, with your camera in hand, you'll not only visit New Mexico, but experience it.  You'll see the world with a photographer's eye, learning how to capture the type of images photo buyers will clamor for.
Efrain is excited to share with you and just 10 others his years of experience and knowledge, providing lots of one-on-one feedback that will push your photography skills to a whole new level.
The bottom line is this: you don't need an expensive camera to take magazine-quality photos, and this Oct. 11-16, 2017 in New Mexico, we'll show you exactly how it's done.
Whether you have little experience and modest equipment or you're already a talented amateur photographer, this expedition will give you everything you need to establish yourself as a true pro.
With Efrain by your side, you'll quickly learn…
How to get the best possible pictures every time, no matter what kind of camera you have…
How to select and develop story ideas that sell — and match your photos to the editorial…
How to compose your photographs for maximum effect when marketing them to magazines…
How to research and find the appropriate magazines to market your work…
How to prepare your submissions to maximize your chances of selling your pictures…
How to market and sell the photos you take on this trip…
And much more…

Your Itinerary
October 11-16, 2017
Wednesday, October 11: Arrival in Albuquerque
You'll schedule your flight to Albuquerque International Airport (ABQ) on this day and transfer to our hotel.
In the afternoon, you'll meet with Efrain – your instructor – and fellow attendees to go over the schedule and get right down to business.
After your brief introductory meeting at the hotel, you'll look through some of Efrain's favorite shots of New Mexico and hear about how he photographed and wrote The Photographer's Guide to New Mexico. This talk will get you geared up for the fun- and photography-packed days ahead.
You're free to make your own dinner plans tonight but we'll likely eat together near the hotel.
Thursday, October 12: Old Town
In the morning, Efrain will walk you through some compositional suggestions and techniques that you can use to improve your shots right off the bat.
After class, you'll apply your newly-learned knowledge while exploring and photographing Old Town, including the landmark San Felipe De Neri Church, as well as narrow alleys dotted with unique restaurants and shops.
In the afternoon, we'll come together for our first photo reviews.
Friday, October 13: Trolley Tour
After class in the morning, take a tour of Old Town and Route 66 on an open-air, adobe-covered trolley. From the trolley, you'll be able to photograph typical Route 66 subjects like old neon signs, diners, and "Pueblo Deco" architecture.
In the afternoon, we'll come together again for some photo reviews where Efrain will share tips for photographing the hot air balloons the next day.
Saturday, October 14: Balloon Fiesta
It's an early rise today as you get out to photograph the Albuquerque Balloon Fiesta. You'll first photograph the "morning glow" event, when hot air balloons are illuminated while on the ground in preparation for flight. Then, at sunrise, you'll get to witness the wonderful "Mass Ascension," when literally hundreds of balloons take to the skies at the same time, creating a spectacle of color floating in front of your viewfinder.
After a leisurely lunch at one of the restaurants near the hotel, there'll be another photo review to make sure you're getting the most out of the photo expedition. At this time, Efrain will also go over the settings and tips for photographing fireworks later in the evening.
Early evening, you'll head back to the Balloon Fiesta grounds to photograph the "After Glow" event and fireworks show.
Sunday, October 15: After Glow Firework Show
This morning, you'll have time for some rest and relaxation before the day's activities.
In the late morning, we'll meet at the hotel classroom for an introductory presentation about Lightroom, Adobe's file-management and editing software program. There'll also be some extra time to edit the pictures you've shot so far.
This evening, you're free to choose your own restaurant for dinner (there are many near the hotel).
After dinner, we'll gather again and return to the Balloon Fiesta for a fireworks show.
Monday, October 16: Santa Fe
This morning, you'll set out on an excursion to Santa Fe, New Mexico's capital and cultural center. Here, your first stop will be the plaza at the Palace of the Governors, an adobe structure dating from the early 17th century and used by Spain as its seat of government in the region. Today, the palace is a history museum and its portal is used by Native Americans to sell pottery, jewelry, and other crafts. You'll then take a walking tour which will feature San Miguel Mission, Loretto Chapel (famous for its miraculous staircase), the recently-renovated Santa Fe Cathedral and the Pueblo-Revival-style New Mexico Museum of Art.
In the afternoon, we'll head to the Santa Fe School of Cooking where you'll get the chance to put your apron on and have some fun in the kitchen. Together we'll whip up some traditional New Mexican cuisine… and enjoy our farewell traditional New Mexican dinner (only after taking some photos, of course)…
Tuesday, October 17: Departure From Albuquerque
Fly home from Albuquerque or extend your visit and do some exploring on your own.
*Note: Workshop schedules are preliminary and always subject to change due to weather, construction, and other unpredictable events. The primary focus of this workshop is on photography and areas that are good for travel photographs.

Full Price: $4,598
Special First-Alert Discount:  Save $400 with your First-Alert Discount when you sign up today.
If your spouse or guest would like to join you, he or she can do so for just $3,598.
(*Note: Additional discounts may apply.  You can click through to the registration form at the link below to learn more.)
Easy Payment Plan:  What's more, if you'd like to take advantage of our easy payment plan, you can register today for just $999 down and split up your remaining payments evenly over the next 4 months. We're only hosting one event like this in 2017. So if you're ready to start selling your photos this year, I encourage you to reserve your place right now. Sign up today and you'll receive a HUGE discount. Don't sit on the fence on this one, seats go fast and this discount will expire soon.

Your Registration Fee Includes:
Admission to five and a half days of intensive class sessions geared to produce photos you can sell
Walking photo tours plus optional sunrise and night shoots
Special presentations and demonstrations by professional photographer Efrain Padró
Transportation to and from all photo shoots
Admission to the 2017 Albuquerque International Balloon Fiesta
Six nights' hotel accommodation at the Hotel Parc Central (October 11-17)
Trolley tour of downtown Albuquerque
Day-trip to Santa Fe, NM
Hands-on cooking class and farewell dinner at the Santa Fe School of Cooking
Complimentary airport transfers through the Hotel Parc Central
Complimentary Wi-Fi at the Hotel Parc Central
Access to an exclusive, members-only Facebook group where travelers can ask questions, share their plans, meet one another before the event, and stay connected post-event
Pre-event guidance from Great Escape Publishing staff including what to expect, what to pack for weather, equipment list, travel tips, and more
Your Registration Does NOT Include:
Meals not listed above (allow $20 to $40 a day).
Airfare to and from Albuquerque, New Mexico.
Equipment – you must bring your own camera and accessories (e.g. memory cards, tripod, etc.)

"Efrain is very knowledgeable and easy to talk to. He explains everything so that you understand, and he has a lot of patience." – Linda B.
 "Efrain was wonderful – so easygoing and helpful. He spent so much time helping everyone one-on-one. He also has a great teaching style – He's super humorous. I loved him!" – Lynn M.
 "Efrain is very knowledge ­able, approachable, very involved with students and willing to share his secrets – He gave the best tips of the trade." – Joy S.
"Efrain made this trip perfect in every way.  His knowledge and teaching was what I need to improve some areas in my skill set.  He knew the best places to take us and the best shots to set up for." – Joann W.
"Efrain was an excellent instructor both in the field and the classroom. He has a great sense of humor and seems relatable to all levels of photographers. His advice on breaking into the travel market and submitting to magazines was very valuable." – Terry G.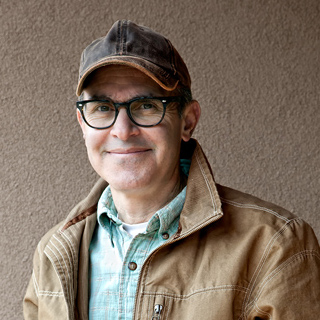 Efraín M. Padró is a full-time professional photographer specializing in nature and travel subjects. Born and raised in San Juan,... [Read More]
Where You'll Stay
Flanked by the majestic Sandia Mountains to the East and the fertile Rio Grande Valley to the West, Albuquerque was founded in 1706 by a group of Spanish colonists under the auspices of King Philip of Spain.
You'll be based at the Hotel Parc Central, a boutique hotel with panoramic views of the mountains, where you can watch the golden sunrise…
Using the hotel as a base, you'll explore and photograph Old Town, the city's birthplace, known for its leafy plaza surrounded by traditional adobe structures and the double-towered San Felipe de Neri Church… Route 66… and, of course, the world-famous Albuquerque International Balloon Fiesta, featuring the stunning sight of hundreds of balloons simultaneously taking to New Mexico's blue skies.
You'll also venture north to the Royal Village of the Holy Faith of Saint Francis of Assisi, better known as Santa Fe, to explore and photograph its own historic plaza, Indian vendors selling traditional pottery and jewelry, colorful ristras (strings of chiles), the Palace of the Governors, the Santa Fe Cathedral, and more. And, while in Santa Fe, you'll also get to rustle up some local fare at an interactive cooking class at the Santa Fe School of Cooking.
It's safe to say that while exploring New Mexico, you can't help but find something to photograph everywhere your eyes alight. And that's why we've chosen it for this special, small-group photography expedition this fall.

Great Escape Publishing pulls out all the stops to plan an 'experience' not a 'trip.' Absolutely recommend them for seasoned and novice travellers alike." — Connie O.

"Great Escape Publishing keeps their workshops small on purpose so that each individual has one-on-one time with instructors and comes away with tangible results. You feel that they sincerely want you to be successful because they understand that your success… is their success! Destination workshops and world travel – works for me!" — Sarita S.

"My experiences from the 4 events I've attended with Great Escape Publishing have been fantastic! The people have been tremendous and the help and guidance given throughout have been topnotch. I can't wait for the next one." — Scott N.

"Great Escape Publishing is the only group I want to travel with on my journeys around the world." — Sheri E.

"This expedition was so 'hands on' during actual photographing with immediate answers to why something wasn't working, or when it was, that the learning really 'stuck' in my brain, finally :-)." – Soraya V.

"I would definitely recommend this workshop to others. It's a great way to explore a city and one's own creativity." — Heather G.

"You all did an awesome job. I have learned so much in 7 days… totally priceless." — Nelda B.
Activity Level:  HIGH
Most of this workshop will be spent out and about on foot throughout New Mexico. You should be able to climb 3-4 flights of stairs and walk at least 2 miles with no problem to take this tour. You'll need your walking shoes on every day of this workshop, and you'll be waking up very early on Day 4 to get to the pre-dawn balloon festival.
If you are unable to keep up with the group, please understand that you might not be able to participate in an activity. If you have concerns about physical limitations, please contact a Great Escape Publishing staff member before registering. You can email us at workshops@greatescapepublishing.com or call (561) 860-8266.
Prerequisites:  There are no prerequisites. This workshop is for people of all skill levels and experience, and the concepts discussed are doable by anyone. Point-and-shoot cameras are welcome. You might want to have a camera with good zoom capability, but point-and-shoot or DSLR cameras are both welcome.
To ensure you get plenty of time with Efrain, this expedition is limited to just 11 people.
Again, space is limited and this is the only photography workshop we'll be hosting in New Mexico this year. I strongly urge you to sign on soon.
We've had a number of requests to save seats already – this program will fill up quickly! And I'd hate for you to miss out.

← View All Events