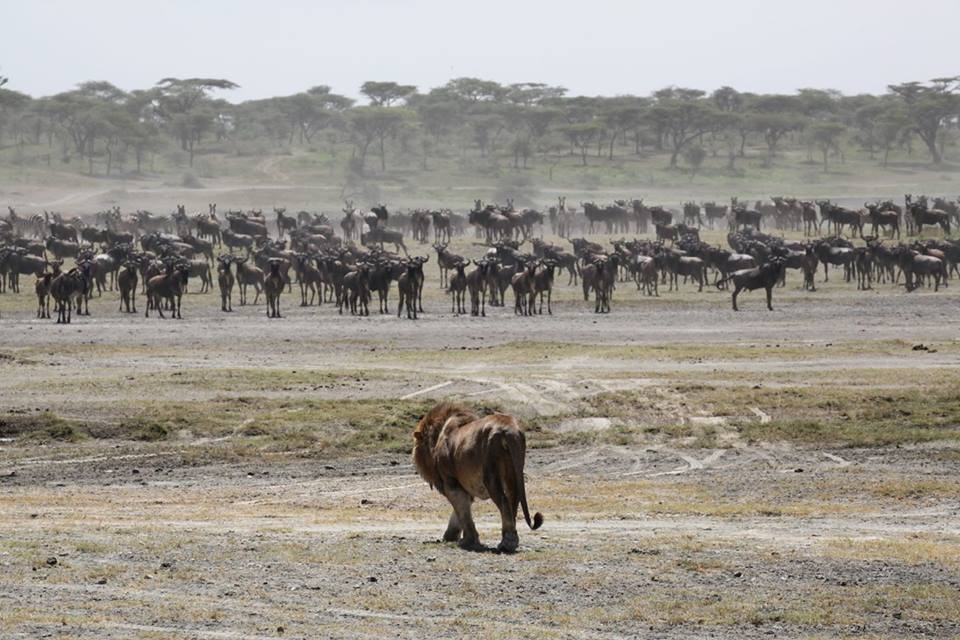 Africa Photography Tour & Expedition – Week 2
Beginners welcome…
Join us on the adventure of a lifetime to witness what some call the greatest spectacle on earth – the largest mass movement of land mammals on the planet!
You'll see large herds of elephants, zebra and wildebeest… track lion, leopard and cheetah… and experience firsthand the sound of millions of hooves hitting the ground at once…
… all in the company of a professional photographer willing to teach you the techniques he uses to shoot pictures that sell for $50, $150, $500, and more…
If you've ever dreamed of seeing your travel photos – along with your name – spread across glossy travel magazines… If you long for the type of career (or sideline) that allows you the luxury of traveling whenever you like and living wherever you choose…
Then now's your chance to have it all…
This trip is like nothing your travel agent will ever tell you about.  You'll get four opportunities like no other…
The opportunity to photograph The Big Five (lion, elephant, buffalo, leopard, and rhinoceros) in customized jeeps made exclusively for photography…
A chance to see and photograph the rare (and nearly extinct) black rhino in one of the few places he still roams free…
TWO opportunities to meet and photograph the indigenous tribes of Tanzania including the most-iconic Maasai tribe with an inside look at their schools, homes and hospitals…
Plus the unique chance to capture moody images of African landscapes with some of the most iconic trees on the planet.
January is also the time of feast for lions and big cats like leopard and cheetah.  We'll embark together with an expert by our side to photograph it all.
All at a fraction of what you might pay for a standard tour online… and with the added bonus of travelling with folks you know who share the same interests as you – a passion for travel and photography and a yearning to see the world in a way typical tourists usually don't.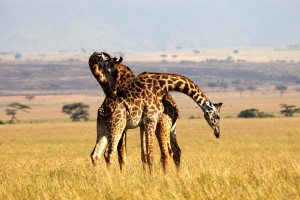 I assure you, not only will you come away with a real passion for this part of the world – having discovered it with a photographer's eye – but you'll also learn all the ins and outs you need to take amazing photos… and sell them.
Whether you have little experience and modest equipment or you're already a talented amateur photographer, you'll benefit from the one-on-one interaction with an expert who not only takes great pictures… but who sells them to magazines, newspapers, websites, as stock and as fine art.
You don't need a $1,000 camera and tons of equipment. And this January, we'll show you exactly how it's done.
** Only 3 seats left! ** 
For more details on itinerary, pricing, and instructors, click on the links at the top of this page.
Here's a run-down of what you can expect …
Day 1 – January 29 (Friday) — Kilimanjaro Airport (JRO) near Arusha, Tanzania
You'll schedule your flight to arrive on this day or the day before and transfer to our hotel.
Most flights arrive at night.  If you plan to arrive a day early, our guide will let you sleep in and then take you on a tour of the town while you wait for others to arrive.  Your hotel on that early night will be at your own expense (apx $160 single occupancy).
Day 2 – January 30 (Saturday) — Maasai tribe visit
Breakfast.  Introductions and your first photography presentation.  Afternoon walk with the Maasai tribe.  Climb onto Ngorongoro crater for the night.  Dinner.
One of the unique things about our photography tours and expeditions is our focus on getting beautiful and creative images you can sell when you return home.  To this extent, you'll see we're not only photographing animals on this tour.  We've incorporated landscapes and two great opportunities to meet local tribes.
We'll take you step-by-step through the right camera settings and show you how you can use your camera to turn an average vacation snapshot into a photo worthy of wall space and a magazine cover.
Landscape and people photography are two of Daniel's specialties.  You'll learn what it takes to create saleable images like these and also how to edit them on your computer.
Day 3 – January 31 (Sunday) — Ngorongoro crater and game drive
Early morning descend onto crater floor.  Morning game drive.  Lunch.  Class.  Dinner.
The Ngorongoro Crater is most known for its dense population of wild animals.  It's a 10-mile wide volcano top with 2,000 feet high walls.
Commonly referred to as the 8th wonder of the world, it's a natural amphitheater for the circle of life. The short grass plains here are rich in nutritious grasses, providing the herds with the best conditions to eat and raise their young which is why this is also called the time of feast for lions and other carnivores.
The game viewing here is among the very best Africa has to offer but please prepare yourself for both beauty and gore.
Day 4 – February 1 (Monday) — Serengeti National Park and African landscape photography
Class.  Evening game drive at the lodge.  Dinner.
Our guide on the ground in Tanzania was born and raised here and he's promised us a beautiful landscape opportunity on our way out of the crater heading south toward the Serengeti National Park.  It's where he took the famous African sunset photos you'll see advertising this event.  We'll stop for photos in his spot and then continue on to our next lodge.
He also knows the best roads for cheetah and big cats like lion and leopard.  This is an important because these spots are only known by locals and not often traveled by tourist groups.  They're GREAT for photography.
Day 5 – February 2 (Tuesday) — Serengeti National Park, Ndutu
Morning game drive.  Lunch.  Class.  Evening game drive.  Dinner.
It's estimated that more than 1.5 million wildebeest, 400,000 zebra, and 200,000 gazelles will make their way through the Serengeti this time of year making it the largest migration of land mammals on the planet. It's easily the greatest show on earth.
They say the sound of millions of hooves hitting the ground all at once around you is a sound that will stay with you forever.
It's also the start of calving season so prepare yourself for lots of baby animals and more raw beauty and gore as they fight for their place at the watering holes and for dinner.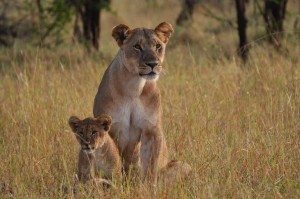 Day 6 – February 3 (Wednesday) — Serengeti, Crater Highlands
Morning game drive.  Lunch.  Afternoon transfer to crater highlands.  Class.  Dinner.
By this point you'll be well versed in your camera settings and your ability to create great images.  We'll focus today's class session the Big 5 and on where and how to sell your work with a special presentation on what's new in social media for photographers.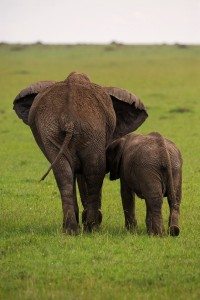 Day 7 – February 4 (Thursday)— Iraqw tribe.
Morning exploration of farms and villages of Iraqw tribe.  Lunch.  Class.  Depart for the JRO airport.
You must schedule a PM flight on this day or otherwise overnight in Arusha on your own (apx $160 for a room single occupancy.  Same hotel as our arrival.)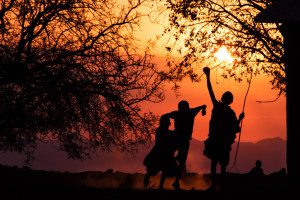 Note: Our workshop schedules are always subject to change due to weather, construction, and other unpredictable events. The primary focus of this workshop is on photography and areas that are good for travel photographs.
For more details on itinerary, pricing, and instructors, click on the links at the top of this page.
Pricing and what's included
This trip is SOLD OUT!
Daniel Nahabedian is a freelance travel and cultural photographer. In Africa, next January, he'll be your photography and Lightroom instructor.
Just like you, he didn't start out as a professional photographer. He bought an SLR camera because his friend had one.  It never occurred to him that he could make a living from it. Instead, he continued with his "safe" career in the HR field.
It took an 800-kilometer trek along the Camino de Santiago to realize the error of his ways (wasting time in a job he didn't enjoy) and open his mind to the endless opportunities he could have by traveling the world, camera in hand. Since his 2009 Camino trip, Daniel's been a full-time photographer, learning about other cultures through his lens…and sharing stories through his photography.  It took him just one-year to make that jump.
He says of his work: "My personal mission is to share the knowledge I acquire during my travels. The world would probably be an easier place if people understood each other, the different cultures and traditions."
Currently living in Granada, Spain, Daniel speaks five languages and has lived all over the world including seven years in France and three in Thailand.  His work has appeared in Travel+Escape, AsiaRooms, Smithsonian magazine, National Geographic website, Matador Network and more.
In Africa, he'll talk about his journey from no-income photographer to travel photographer and help you improve your images both in the camera and on your computer.  You'll get a real insider's view of the city with him by your side.
Victor Nyakiriga
Victor was born in the Serengeti and comes from the hunting tribe of Zanaki/Kurya where his grandfather was a hunter and explorer.  At a very young age his grandpa taught him track animals and take care of himself in the bush. And later, when he was older, he went Wildlife College to learn more about natural history and science, camp management, outdoor leadership, ecology, birds, and guiding skills in a professional tour guide school for two years.
After that, he moved back to the Serengeti where he could live among the animals — track lions, cheetahs, leopards, elephants and the rare rhino by naming them, which helped him understand more of their unique animal behaviors and life strategies. Later this would land him jobs working with some of the top wildlife photographers in the business and big safari groups like The National Geographic Society.
We're lucky to have him on board this tour and as our guide on the ground in Tanzania.
Bonnie Caton
Bonnie is a gem and an expert photographer in her own right.  Past participants who are new with their camera say she and Daniel are our best experts to learn from because they both just recently started with very little knowledge of photography and are now making a living and/or nice sideline from it.
Bonnie's photos are amazing and her ability to describe to others how she does it is unmatched.  In addition, we've left room on this tour for her to share with you how she makes an income selling her photos, where they've shown up and how they're used, and what her number one money-making secret is today and how you might use what you learn in Africa to try it yourself when you return home.
 For more details on itinerary, pricing, and instructors, click on the links at the top of this page.
Prerequisites:
All skill and experience levels are welcome, and the concepts introduced are doable by anyone. Point and shoot cameras are welcome.
Activity Level:
Moderate activity. Most of this workshop will be spent out-and-about in customized jeeps made for photography. If you're worried about physical limitations, please see a staff member.
Other Information:
We pay the local communities we visit on these tours for guiding us through their homes.  However, some participants have asked in the past if they can bring gifts like books, pens, school supplies and shoes.  This is not necessary but if you'd like to do this, you can.
For more details on itinerary, pricing, and instructors, click on the links at the top of this page.
← View All Events