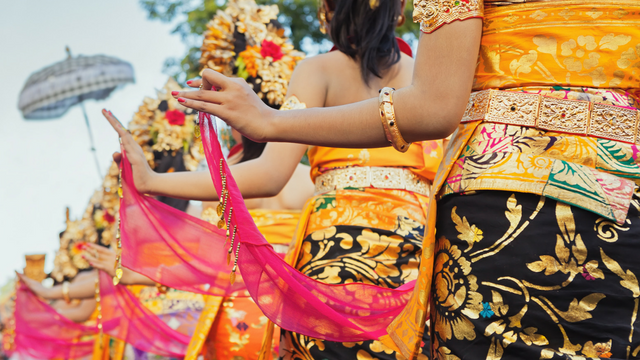 Bali Photography Expedition
January 14-20, 2019
Bali
Sold Out
This winter… 
Join us in paradise and discover 
for yourself the adventure and romance 
of the photographer's life
Bali Exploration and Photography Expedition 


January 14-20, 2019
This coming January in Bali, you can…
Learn from professional photographer Shelly Perry the techniques she uses to shoot pictures that sell for $200 – $500 and even higher…
Get hands-on experience honing your new photography skills— while exploring the beaches and rainforests, temples and markets Bali is famous for…
Discover how travel photographers create a need for their photos— and how you can double or even triple your photography income…
Find out just how easy it is to turn your snapshots into cash—and experience the freedom, independence, and travel opportunities that freelance photographers enjoy…
SPECIAL DEAL 
Save $600 and reserve your seat for just $499 down 
to take advantage of this special First-Alert Discount. 
Offer good until May 21 at midnight or until 
seats are full. Space is limited. 
More details below…
Meet Your Instructor
Shelly Perry is a full-time professional photographer who specializes in people photography that she refers to as documentary or lifestyle portraits. Her images appear all over the world in books, magazines, catalogs, websites, and ad campaigns, and even on TV. Her work has also been featured in several gallery shows.
Shelly's knack for photographing people will be an invaluable asset in Bali, where she'll share her insights into getting amazing shots of the locals in the markets, ceremonies, and villages.
Her ability to "see the light" is teachable. If this is something you struggle with or simply don't know how to do, working one-on-one with Shelly will be invaluable.
She'll walk you through her own processes, step-by-step, so you, too, can compose eye-catching photos that can sell well as stock… and apply the same principles to selling editorial photos, client work, or fine-art images.
Beginners are welcome on this tour—even if you're just starting to learn your camera. Five days of full immersion—back-to-back instruction—is exactly what you need to learn your gear and understand the basics of photography. That or "level up" from whatever skills you have today to the next step. Even if the next step is simply learning the difference between a good photograph and a saleable one.
If you're intrigued by the prestige of seeing your photos in magazines… if you long for a career or sideline that lets you travel whenever you like and live wherever you prefer… then this is, hands down, the best place to begin your adventure.
Join us this winter in Bali for five full days of insider photography tours and instruction in one of the world's most beautiful and photogenic places.
Lonely Planet calls Bali "more than a place; it's a mood, an aspiration, a tropical state of mind." Known as the "Island of the Gods," this tropical gem—a land of age-old temples, friendly villages, verdant rice fields, and pristine beaches—presents photo opportunities at every turn…
… Masked dancers and musicians… colorful, ancient ceremonies… monkeys swinging through the jungle… women walking along the roadside, expertly balancing baskets of fruit on their heads…
… Picturesque rice fields clinging to the hillsides and villages peppered with statues, temples, and incense… a spectacular cuisine… turquoise-blue waters lapping diamond-white sand…
You get the picture.
And you'll get the pictures, too, in the company of a professional photographer.
Professional photographer Shelly Perry will be your instructor for these five days.
Not only will she show you the ropes of a travel photographer's life, but she'll also share her insights into capturing the heart and soul of Bali and its people.
With Shelly by your side—and a local guide who knows all the best spots—you'll go from photographing iconic rice fields at sunrise… to watching playful primates swing through the Monkey Forest of Ubud.
In your down time, you'll enjoy the cuisine and hospitality of the friendly Balinese people. You'll experience sumptuous feasts of barbecued fish rubbed in tamarind and ginger or spice-stuffed duck grilled to perfection in a wrapping of banana leaves. Or you can savor the fresh and delicious fruits and vegetables that Bali's markets are famous for.
Be sure to pack a gift list, too—and even an extra bag—because gift markets in Bali are well-known for their extraordinary souvenirs… from hand-carved wooden masks to batik sarongs, to exquisite silver jewelry. You'll want to take something home to your friends and family (or keep the treasures all to yourself).
Activity Level
High activity. Most of this workshop will be spent out-and-about on foot through beaches, rainforests, and rice fields. If you're worried about physical limitations, please contact our staff.
Prerequisites
All skill and experience levels are welcome, and the concepts introduced are doable by anyone. Point-and-shoot cameras are welcome, as well.
THE GREAT ESCAPE PUBLISHING 
DIFFERENCE
Here at Great Escape Publishing, we're committed to creating tours and experiences that are unlike anything you'll find elsewhere. Here's our 4-POINT PROMISE about what you can expect on this expedition and what makes us different.
1. SMALL GROUPS
You'll be part of a small group of like-minded travelers… folks who want to explore, experience, and enjoy what's unique and authentic about a place. The group size is just 10-12, so you get the chance to know everyone in the group, and you get plenty of one-on-one time from our staff and instructors.
2. AUTHENTIC ACCOMMODATIONS
It's important to us that our accommodations match the destination. We avoid big chains like Hilton and Marriott because they're the same around the world. And instead we opt for small, family-run boutique hotels that match the splendor of the city. Each hotel has the same level of comfort and amenities as these bigger brands, but with a lot more charm and character.
From Hacienda-style lodges in Ecuador… to luxury tent camps on the Serengeti in Tanzania… casas particulares in Cuba… or a luxury boat in Ha Long Bay… our choice of lodging might just be your favorite part of the trip! And in Bali, you'll stay at the edge of the Monkey Forest, in gorgeous teak wood and thatched-roof villas overlooking a lush jungle valley below.
3. INSIDER EXPERIENCES
We like to explore something the average tourist might not know about. We've made connections on the ground so we can visit the best sites, markets, festivals, restaurants, cafés, and villages that would be hard to find on your own. We'll use local guides where possible instead of well-advertised companies and we've geared our schedule toward photographers or writers, so you can skip right to the heart of Bali and capture something the regular tourist never will.
4. GENEROUS TEACHERS
Photography or writing tours are a dime a dozen. But try to find a tour that teaches you how to write compelling stories AND how you can sell those stories for a nice side income, and you'd be hard pressed.
The truth is, a lot of people today aren't crazy about sharing their photography secrets and their income-earning advice with newbies. But the photographers and writers who lead Great Escape Publishing trips are some of the most generous teachers out there. They know that the need for great photos and great articles is only increasing—so the more people who can fill this need, the better for everyone!
On this expedition, you'll have an expert by your side every step of the way, ready to share her professional insights and secrets to help you travel the world and get paid to do so.
Your Itinerary* 

 

January 14-20, 2019
Monday, January 14th
Arrive at Ngurah Rai Airport, Bali. Transfer and check into the Alam Indah Hotel in Ubud. Your hotel tonight and all subsequent hotel nights are included in your workshop fee.
Take some time to relax and get settled in—enjoy a hot shower or a swim in the pool. We'll have the hotel to ourselves, so we can gather, roam, and take pictures at will.
At 4 p.m., we'll meet for tea and an orientation in the main dining area of the hotel. Afterward, if you like, you can come with us into Ubud to catch a bite to eat.
Your photography goals are important to us on this trip. If you're a beginner and you're just getting used to your camera, we'll recommend camera settings and a style of shooting that works best for beginners. If you're more advanced and you have something specific you'd like to work on, we'll discuss it together and come up with the next step you can use to level up your skills.
Most pros, including Shelly, do not shoot on full manual. They shoot in a semi-automatic mode like Aperture Priority. If you'd like a shooting mode that's flexible and creative, this is likely the best fit for you. Before the tour, we'll discuss your goals for this trip—and then we'll work together to make them happen. Beginners can expect to see a very big difference in their photos from Day One to Day Five.
Tuesday, January 15th
Ubud, our jumping-off point for this expedition, is the artistic capital of the island… and the center of art and dance for all of Indonesia—with several world-class museums, breathtaking temples, and a flurry of local artisan shops.
After our open-air breakfast together, we'll meet with Shelly for our first class on composition and the elements of a saleable photograph. We'll get everyone on the right settings before heading out to shoot.
Our first outing will be to the thick jungle of the sacred Monkey Forest, where we'll warm up and practice our camera settings and composition while watching and photographing families of long-tailed macaques. Ubud's Monkey Forest is not only filled with curious and fascinating monkeys, but its meandering trails lead to stone temples and shrines in picturesque settings throughout.
Together, we'll head to the center of Ubud for lunch, and you'll have some free time to shop and explore before heading back to the hotel.
We'll gather again for tea and class at 4 p.m.
Wednesday, January 16th
This morning, grab your tripod, and we'll head out before dawn to UNESCO World Heritage rice fields and try to catch the sunrise over Mt. Agung, Bali's tallest mountain—and an active volcano!
After sunrise, we'll catch some local flavor in a small village market where we can photograph the residents in a non-tourist setting.
Then, we'll head over to one of the island's most important temples, Tirta Empul, built at the site of a bubbling volcanic spring. Balinese Hindus flock here to purify themselves, to continue their daily lives free from jealousy, greed, or other negative thoughts.
After some free time relaxing at the pool or in your room, meet back up for class time and tea with Shelly in our open communal area.
Tonight, we'll enjoy dinner together at Laka Leke restaurant, where we can watch and photograph the famous Barong Dance—an ancient native ritual that predates even the Hindu influences on the island—filled with colorful masked performers and the amazing Barong character costume. You'll try your hand at photographing performing art outdoors at night with stage lighting.
Thursday, January 17th
Today, we'll get another early start when the light is at its best. We'll head to Sanur beach for sunrise, where, weather-permitting, you'll catch reflections of traditional fishing boats, portraits with local fisherman throwing their nets, and misty mountains in the background.
We'll then head into the jungle to meet up with our local models along the river who will pose for photo shoot with us and the traditional Barong costume.
Back at the hotel this afternoon, take some time to rest and put photos onto your flash drive before class with Shelly.
Friday, January 18th
We hope you like food, because this day is all about the delicious side of Balinese life.
With our local Balinese guide by our side, we'll spend the morning at his home, meeting with his family, and taking a cooking class with his wife.
We'll start by perusing local vegetable markets, where we'll get acquainted with the ingredients we're going to use in the meal we cook later—while also getting a glimpse of village life and photos of the gorgeous tropical fruits and vegetables on offer.
This is a rare glimpse into a life that everyday tourists don't usually see.
After preparing and eating a delicious Balinese lunch, we'll head back to the hotel to relax for a bit, before gathering for tea and class in the afternoon.
Saturday, January 19th
This morning, we'll have a leisurely breakfast, relaxing after our early-morning shoots.
After breakfast, you'll have some free time to explore Ubud and enjoy some independent street photography. If you want, you can revisit the Monkey Forest, get a massage, do some shopping, or simply relax at the hotel.
This afternoon, we'll gather for tea and your last class and photo review, before getting ready for the farewell dinner tonigh.
Enjoy sharing stories of your time in Bali with your fellow attendees over dinner at Indus restaurant, overlooking the thick jungle valley below.
Sunday, January 20th
This morning, we'll gather for our last group breakfast before checking out. Enjoy your last few moments with the group before flying home or continuing your trip on your own.
*PLEASE NOTE: Itinerary is subject to change. Our local guide has an insider's edge on the best ceremonies and festivals, and he may find us unique opportunities to experience what the typical tourists never see. Some of the best festivals and celebrations are announced just hours in advance, so we'll be ready to adapt and change our schedule to get the best photos and experience possible.
Bali Exploration and Photography Expedition 
January 14-20, 2019
Pricing and what's included:
Full Price: $5,099
First-Alert List Discount: Save $600 with our First-Alert Discount. You'll pay just $4,499 when you register today.
Easy Payment Plan: What's more, if you'd like to take advantage of our easy payment plan, you can register today for just $499 down.
Here's how it works:
Pay $499 today.
Lock in the discounted workshop price of only $4,499—a full $600 savings for you! (*Note: Additional discounts may apply on the registration page here.)
Then pay just $500 a month for each of the eight months that follow until your registration has been paid in full.
Your registration includes:
Six nights' accommodation in Ubud
Five days of insider photography tours and instruction with professional photographer Shelly Perry—through the monkey forests, temples, rice fields, and local ceremonies of Bali
An opportunity to witness, up close, daily life for the Balinese… with our unique access to the local culture, food, and homes
An opportunity for amazing landscape photos in one of the most beautiful places on Earth
Expert hands-on assistance from Shelly, who will be right by your side throughout the adventure
Daily breakfasts and afternoon coffee and tea
Transportation to shoots around the island and admission into the temples and Monkey Forest Sanctuary
Transport to and from the airport (once you stick to our itinerary—if you arrive early or stay late, you'll need to arrange this on your own)
Gratuities for our guides and drivers
A farewell dinner on our final evening
And so much more!
Your registration fee does NOT include:
Airfare to and from Bali
Equipment—you must bring your own camera and accessories (e.g., memory cards, tripods, etc.)
Meals not listed in this flyer (allow $30-$50 per day)
Our Commitment to Affordability
We pledge to offer expeditions at the best possible price.
We create tours for travelers, not tourists. Folks who want unique experiences they wouldn't likely find on their own. And we strive to make each and every expedition better than the last.
The only way we can ensure affordable tours without sacrificing these experiences, is to offer them one at a time, which means we don't publish a yearly expedition schedule on our website.
Many other tour companies use a simple formula, designed to shuffle tourists from one place to the next. They'll use the same itinerary year after year, without making modifications. And that's not who we are.
To keep our prices low, and our itineraries fresh, we stay on top of the trends, deals, and best-value opportunities that we can get our hands on. This sometimes means we'll put together a trip very quickly, and you might not have as much advance notice.
But you'll have a great price (oftentimes $2,000-$3,000 less than what you'll find elsewhere), and a great itinerary. That's our pledge to you!
Please note: If you're someone who needs more advanced notice for budgeting and planning purposes, we have plenty of trips that are announced 9-12 months in advance. But other trips require quicker planning and execution, so please understand that sometimes we announce trips with just 3-6 months advance notice.
What to Expect
Health: As with all overseas travel, it's recommended that you're up to date on all routine vaccinations. These include measles-mumps-rubella (MMR), diphtheria-tetanus-pertussis vaccine, varicella (chickenpox) vaccine, polio vaccine, and your yearly flu shot.
The Center for Disease Control and Prevention (CDC) also recommends Hepatitis A and Typhoid for travelers going to Bali. You can find all this, as well as more information pertaining to health precautions such as safe food and water practices on the CDC Website.
Visa Entry/Exit Requirements: If you're a U.S. citizen, you need a current passport that's valid at least SIX months after the date you plan to return, so make sure to check the expiration date on your passport. If your passport expires before July 2019, you'll need to renew. See this site for more details: http://travel.state.gov/passport/renew/renew_833.html
If you are a U.S. citizen, you do NOT need a VISA to travel to Bali for stays of up to 30 days. If you're not from the U.S., check with the Indonesian consulate for your country for details.
Insurance: We highly recommend insurance coverage for cancellation. This should be taken at the time you book the trip. We also recommend supplemental travel insurance to protect yourself in case of unplanned medical emergencies.
Money: The currency in Bali is the Indonesian Rupiah. You'll want to get rupiah out of the ATM as soon as you arrive at the airport so you'll be able to tip your driver.
Also, check with your bank before you leave to make sure your card will work in Bali. Have them add a note to your account that says you'll be making withdrawals in Asia (some banks will freeze your funds if they suspect someone has stolen your card.)
Internet Access: All rooms at our hotel in Bali are equipped with free Wi-Fi. Please be aware that the connection might be slower than what you're used to here in the U.S.
Electrical: You'll need a two-prong "Type C" adapter plug (and possibly a converter) for your equipment. Almost all laptops and camera battery chargers have an electricity converter built in to the power cord (that means you don't need a converter). For these things, you simply need an ADAPTER plug, which you can usually find at Target, Best Buy, Radio Shack, or Circuit City. Or type: "type c adapter" into Amazon.com and buy online.
This expedition is limited to just 10 people, to ensure you get plenty of time with your instructor.
To register now, please click below or call (561) 860-8266 Monday though Friday, 9:00-4:00 Eastern Time. You may also email: lori@greatescapepublishing.com
Here's to having the adventure of a lifetime in Bali this winter!
Sincerely,

 
Lori Allen 
Director, Great Escape Publishing
Cancellation Policy: All our workshops and expeditions are non-refundable. If there is an emergency or a medical reason you need to cancel—and we can fill your seat with another paying participant before the event—we can offer you a Workshop Credit good toward another event in the amount of what you paid minus a $300 credit card processing fee. Refunds to your credit card are not possible.
This workshop is for digital cameras only. You're welcome to shoot in film if you like, but due to time and space, we will focus only on the digital medium of photography and the publications that buy digital photographs. Point-and-shoot digital cameras are welcomed (and encouraged for first-time snappers).
---
© 2018 Great Escape Publishing 
All Rights Reserved. Protected by copyright laws of the United States and international treaties. This content may only be used pursuant to the subscription agreement and any reproduction, copying, or redistribution (electronic or otherwise including on the world wide web), in whole or in part, is strictly prohibited without the express written permission of Great Escape Publishing 101 SE 6th Ave., Suite A Delray Beach, FL 33483.